Trade Deadline Preview: Defencemen who might interest the Edmonton Oilers
Photo credit:© Steven Bisig-USA TODAY Sports
Death, taxes, and the Edmonton Oilers needing some help on defence.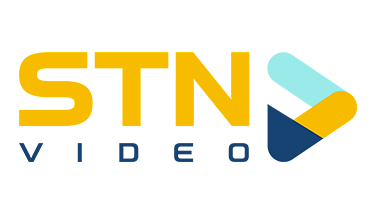 While goaltending is the hot topic in Edmonton right now, the Oilers have some other areas of need that Ken Holland could address ahead of the NHL's trade deadline on March 21. One of those needs is a veteran defender to help bolster the team's blueline.
A few weeks ago, adding another defenceman to the mix seemed like more of a luxury for Holland. But since the 38-year-old Duncan Keith went down with a concussion, the pressure to acquire a veteran blueliner has grown. The revolving door of William Lagesson, Markus Niemelainen, and Philip Broberg has fared admirably in Keith's absence, but the team could surely use some more experience come playoff time.
Let's go through some defenceman who could be of interest to the Oilers…
Ben Chiarot
The Montreal Canadiens moved Tyler Toffoli to the Calgary Flames well before the trade deadline and the word is that they'll do the same with Ben Chiarot as soon as somebody is willing to step up and pay the price they're asking for.
Like everyone on the Habs, Chiarot hasn't been great this season, but he was a rock for the team during their run to the Stanley Cup Final last season, leading the team with an average of over 25 minutes per game. Chiarot plays both the left and the right side and has a reasonable $3.5 million cap hit, making him a nice addition for any contending team in need of some depth on the blueline.
Anton Stralman
The Arizona Coyotes have already started off their pre-deadline sale, sending Ilya Lyubushkin, Ryan Dzingel, and Carter Hutton to the Toronto Maple Leafs, and there are a handful of players who could still wind up getting moved. One of them is veteran defender Anton Stralman, who the Coyotes took on as a salary cap dump from the Florida Panthers last summer.
Stralman is a right-handed stay-at-home defenceman who has plenty of playoff experience from his days with the Tampa Bay Lightning and New York Rangers. He has a 16-team no-trade list and a $5.5 million cap hit so the Coyotes would need to retain money to make it work.
Jakob Chychrun 
The most interesting name out of Arizona who could be moved in the next few weeks is Jakob Chychrun, the team's young top-pairing defender. While Chychrun is having a rough season on a Coyotes squad with zero aspirations of winning games, he's one year removed from scoring 18 goals in 56 games and finishing 10th in Norris Trophy voting. He's also cost-controlled at $4.6 million annually for three more seasons.
He obviously wouldn't be cheap to acquire, but Chychrun is the type of player who could help the team right now and for years to come. Paying a high price for a long-term player might be a better move for Holland than going after a rental.
Mark Giordano
The first-ever captain of the Seattle Kraken might not even last through the team's inaugural season. The Kraken have been a mess this season and it wouldn't at all be shocking to see them move off some veterans ahead of the trade deadline as they look to build their team through the draft. At the top of their list of rentals to move is former Norris Trophy winner Mark Giordano.
At 38 years old, Giordano still has game, as he's logging 21:33 per game for Seattle with a positive on-ice shot attempt differential. The challenge with Giordano is his heavy $6.75 million cap hit. Even if the Kraken retain half of that contract, there would have to be money going the other way to make it work.
Nick Leddy
Much like Stralman, Nick Leddy was a salary cap casualty last summer, as the New York Islanders paid a second-round pick to move him to the Detroit Red Wings. If the Wings retain half of his $5.5 million contract, they can probably net themselves another second-round pick for the veteran defender ahead of the trade deadline.
Given the fact he has 822 career games played, it's sort of shocking that Leddy is only 30 years old. He has a wealth of experience in the league, as he was a key part of two deep playoff runs with the Islanders and he won the Stanley Cup with the Blackhawks in 2013.
Mark Pysyk
There was a period of time in which the Oilers obsessively drafted and traded for Oil Kings and it never worked out. From Mitch Moroz to Griffin Reinhart, the Oilers weren't able to find what they were looking for when it came to prospects who grew up in their backyard. If there was an Oil King who could buck that trend, it's Mark Pysyk.
After sort of falling off the grid as a member of the Dallas Stars last year, Pysyk signed a one-year, show-me deal with the Buffalo Sabres, the team that drafted him in 2010, and he's put together a nice rebound season. Pysyk is logging 18:36 per game and he has a 27-to-32 on-ice goal differential, impressive given how bad the Sabres are. He only makes $900k, which is ideal for a team right up against the ceiling like the Oilers.
Colin Miller
Sticking with the Sabres, Colin Miller is another veteran defender who will more than likely be moved before the deadline as Buffalo stockpiles draft picks and prospects for their newest rebuild. Miller was a third-pairing defender with the Boston Bruins who broke out after being selected by the Vegas Golden Knights in the 2017 Expansion Draft. He was dealt to Buffalo two years later as a cap casualty and is now putting together his best season as a Sabre.
In 32 games this season, Miller has two goals and 12 points, is logging 19:38 per game, and has a 25-to-27 on-ice goal differential. As I said with Pysyk, being that close to breaking even while playing for the Sabres is impressive. Miller is versatile, as he can play in a defensive role or as a puck mover, but he also carries a larger cap hit at $3.875 million.
Josh Manson
After a surprisingly good start to the season, the Anaheim Ducks have started to slide down the standings having lost four of their last five games. If Anaheim does decide to sell ahead of the trade deadline, one player they could move is Josh Manson, the son of Oilers assistant coach Dave Manson.
Like his father, Manson is a big, tough, physical defender who does a lot of things well. Back in 2017-18, Manson had a breakout performance, logging 20:21 per game and scoring 37 points for the Ducks, but trouble with injuries has held him back from building on that season. This year, he has seven points in 43 games, is logging 19:44 per game, and has a 25-to-24 goal differential.
Manson, now 30 years old, is in the final year of a four-year deal worth $4.1 million annually. He likely won't command that much on his next contract.
Previously…