What assets should the Edmonton Oilers be willing to give up at the trade deadline?
Photo credit:https://twitter.com/EdmontonOilers
This past Tuesday, Oilers General Manager Ken Holland held a press conference, which caused quite a lot of debate and discussion. He offered several interesting answers and statements regarding Edmonton's play thus far, and what he expects to do moving forward.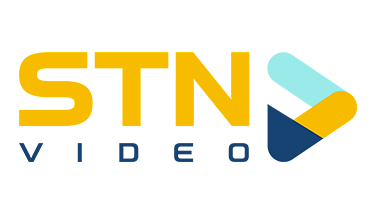 "I understand Connor's twenty-five and Leon's twenty-six, and would I trade something if it's a hockey trade where you're bringing in someone that's here for this year and beyond? That's a different story," Holland said in a response to a question about trading prospects and picks.
"But if the question is to just trade some Grade-A-prospect to give a little boost or a little bump, and that guy goes on and flourishes somewhere else for five or six years, and we're back at the market next year because the person we got leaves, I'm not doing that."
It's certainly an intriguing situation. As of January 14,
Tankathon
has Edmonton's pick around the 14th overall spot, as Edmonton ranks 6th in the Pacific Division and 11th in the Western Conference in points percentage.
Their current place in the standings is evidently concerning. There's been plenty of discussion over potential trade targets that could improve the team, but Holland has practically ruled out the possibility of acquiring rentals.
Would it be more suitable for Edmonton to trade for a long-term option, or is trading for a rental still a solid option? Which roster players could be realistically dealt, and what picks and prospects should be available? In this piece, I'll be answering these questions as I take an early glance at what Edmonton
could
and
should
do at the trade deadline.
*All stats via EvolvingHockey and all contract or cap-related info via PuckPedia
Current roster players
I wrote about him a few weeks back
, but
Tyson Barrie
could definitely be a valuable trade asset. Barrie is an unsuitable fit on Edmonton due to Evan Bouchard, and the veteran right-shot defenceman's point totals could be appealing for a different team.
Although it's a different story during the off-season, I don't think any other players on Edmonton's roster could be realistically traded at the trade deadline. Some may argue
Mikko Koskinen
could be a candidate, but the likelihood of this is pretty low. Edmonton doesn't seem to place a lot of trust in Stuart Skinner, and Mike Smith's injury issues and age should definitely rule out that possibility.
There were rumors surrounding Zack Kassian in the off-season. The organization seems to put a lot of value into his intangibles, but perhaps there's a slim chance they attempt to clear cap space with a Kassian trade?
Edmonton could make relatively minor deals with some of their depth players, such as
Slater Koekkoek
. Perhaps they make a similar deal as they did back in 2017 when then-Oilers GM Peter Chiarelli dealt depth defenceman Brandon Davidson for David Desharnais at the trade deadline?
The first-round pick
As stated previously, Edmonton's first-round pick is currently projected around 14th overall, which places them out of the playoff picture. There is a possibility Edmonton misses the playoffs, but for argument's sake, let's say Edmonton traded their first-round pick and qualified.
The highest draft pick a playoff team could obtain this season is the 17th overall pick. Historically, how long has it taken players drafted 17th overall to play in the NHL and make an impact? Let's take a look back.
(
technically, Ty Smith played his 50th GP after three years, but I set it as two, as he played 48 GP in a shortened season last year
)
The majority of players drafted 17th overall took 2-3, or even 4 years to play a considerable amount of games in the NHL (with the exception of Lazar, who was arguably rushed into the NHL). Most likely, it could take an additional year for that player to make a significant impact as a top-six forward/top-four defenceman.
If the Oilers obtained the 17th pick, history suggests that the player they would select could be an NHL regular around the 2024-25 season. However, Holland is also fond of allowing his prospects to "
over-ripen
," meaning that player could take
even longer
.
To add on, it's likely that they'd only make a substantial impact the subsequent season as stated previously. But in a best-case scenario, where would Edmonton be in 2024-25?
It would be the final year of Leon Draisaitl's maximum term contract, and the second last year of McDavid's contract. 
Furthermore, if Edmonton trades their first-round pick and, hypothetically, makes a deep playoff run and/or wins the cup this season, the pick they dealt would obviously hover around the late-first round. A later 1st-round draft pick should require even
more
time to develop than a player drafted at 17th overall.
If Edmonton deals their first-round pick for an impact player that helped the team obtain playoff success
now
, they won't grieve that the prospect selected with their traded pick potentially became an impact player by the time McDavid and Draisaitl's contracts are finished (as history suggests).
Consequently, the first-round pick should
definitely
be on the table for a potential deal.  
Top prospects (Philip Broberg, Dylan Holloway, and Xavier Bourgault)
Philip Broberg
obtained an NHL opportunity this season as a result of injuries to Edmonton's blueline, and suited up for 8 games. He posted a dreadful 18.7% goal differential, and a 45.1% expected goal differential. Although his poor GF% is primarily the cause of a low on-ice shooting percentage of merely 3.6%, and a low on-ice save percentage of 84.5%, he hasn't been exceptional in regards to driving scoring chances either.
In regards to his play outside the NHL, there aren't many statistics publicly available for other leagues,
but the SHL's official website does have stats such as CF% and FF% available
. In 20-21, Broberg posted a CF% of 55.1% and an FF% of 54.0%, as his possession metrics were generally very strong, although it's worth mentioning his TOI/Role in the SHL wasn't exceedingly difficult. He ranked 5th among Skellefteå defencemen in TOI/GP.
Dylan Holloway
has dealt with wrist issues this year, but
he began skating with the Oilers roughly a week ago
. When healthy, his production has been superb in the NCAA. His EV Points/60 and All-Strengths Points/60 ranked in the 99th percentile last season among NCAA players. There's a very likely possibility he can emerge into a solid top-six winger.
Xavier Bourgault
is Edmonton's most recent first-round draft pick. Bourgault has also been fairly productive, as his EV Points/60 ranked in the 94th percentile among QMJHL players last season.
Thanks to
Andy Lehoux
and InStat, here's a look at Borugault's underlying numbers in the QMJHL this season. It's evident that he's an excellent transition player, and has superb passing skills.
Teams could certainly display interest in all three of these players, but it's likely Broberg has the most trade value. Numerous teams would love to target a 6'3, 20-year-old defenceman like him, who's close to NHL-ready and is merely in the first year of his three-year ELC. 
Personally, I like Holloway the most in opposition to Broberg and Bourgault, but with that said, all of them should be on the table in a potential deal. The only untouchables on Edmonton's roster should be McDavid and Draisaitl (although I'd still be exceedingly hesitant on moving players such as Puljujarvi and Bouchard).
Every future asset should be available, but what type of player should Edmonton trade those assets for? What are the pros and cons of a rental as opposed to a long-term option?
Several arguments can be made for either side.
Rentals are obviously quite risky, as Holland had stated in his interview. It's uncertain as to how many short-term targets available are worth the value of Edmonton's top future assets, as the majority of the top 2022 UFAs play on contenders. There isn't an abundance of rental options on struggling teams that could sell at the deadline this season.
I like Rickard Rakell, but although he could (arguably) be worth a 1st-round pick, Edmonton shouldn't trade any of their top prospects for him.
Some may bring up
Tomas Hertl.
Hertl has posted excellent results on a very poor Sharks team, as his EV xGF% (relative to teammates) ranks 13th in the league in the past two seasons. His EV Points/60 also ranks 56th. Although he's currently in the final year of his contract, one could argue that a player of his caliber should be seen as a long-term option and that Edmonton should consider extending Hertl if they acquire him.
Claude Giroux would be great in a perfect world, but his $8.275M contract should eliminate that possibility.
As for long-term options,
Jacob Chychrun
has been talked about for quite a while. He's signed for four more years (including this one) with an average annual value of $4.6M.
Chychrun is a young, cost-controlled defenceman whose results suggest he's a #2-3 defenceman. He could be a mainstay on Edmonton's defence core for years to come, and the team should be perfectly fine with trading Broberg for him. However, Elliotte Friedman has stated several times that the Oilers don't seem too interested in Chychrun, which is unfortunate.
With all of this in mind, if Edmonton did trade for a long-term option, it could subsequently make the cap situation next season even messier. Edmonton has roughly $7.9M in cap space this upcoming off-season, and Jesse Puljujarvi and Kailer Yamamoto require contracts. Only eight forwards are under NHL contract for 22-23, and Edmonton also needs to acquire a goalie as Mikko Koskinen's contract comes to end.
If they traded for a player like Chychrun with multiple years still left on their current contract, is there a guarantee that Edmonton would be able to keep that player the following season? Or would it come at the expense of losing a guy like Puljujarvi?
The Oilers
should
be all-in, as this is the seventh year of Connor McDavid and the eighth year of Leon Draisaitl. The goal
should
be to win now, and practically all of Edmonton's assets
should
be available. 
The organization should be more concerned with their current ability to win
during McDavid and Draisaitl's prime years, as opposed to being worried about the future when their contracts are nearly over. If the team doesn't see any significant improvement, the likelihood of McDavid and Draisaitl re-signing is low.
Unfortunately, Holland's roster construction has left numerous holes in the team. Edmonton doesn't have much cap space at the moment either, and they certainly won't be able to clear enough space to fill all of these holes at the deadline. This raises questions about if trading assets for a rental would even be worth it for this season. Is acquiring just one player enough to help Edmonton achieve a deep playoff run?
Their cap situation at the current moment and during the upcoming off-season causes this to be a very messy and difficult situation for Edmonton. It definitely raises concerns as to if Edmonton will ever win a Stanley Cup with these elite talents.
We can all but hope they eventually do.
What are your thoughts? Should Edmonton trade their first-round pick or any of their top prospects? Should Edmonton target a short-term or long-term option?