What do you think about this Connor McDavid and Auston Matthews trade proposal?
Photo credit:© Perry Nelson-USA TODAY Sports
The NHL's trade deadline is only a couple of weeks away, so there's no better time to dive into some trade speculation.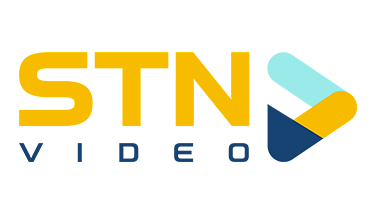 Over at The Athletic
, a team of writers took a look at a handful of Edmonton Oilers trade proposals, ranging from simple ones that fill cracks on the blueline and in net all the way to a franchise-altering deal that would set the hockey world on fire.
Here's the doozy they came up with at the end of the list…
Auston Matthews, Michael Bunting, 2022 first-round pick for Connor McDavid

Nugent-Bowman: Can you imagine if this trade happened? Oh, the chaos there would be. The value seems good — maybe even very good — for McDavid. Matthews is a Hart Trophy candidate and there's a first-round pick on top of that. However, the difference in contract lengths of the two superstars is the main reason that should cause the Oilers to pump the brakes in his fantasy-land deal.

Jonas Siegel, Maple Leafs writer: This is a pretty easy no for the Leafs. You can make the case that Matthews has become every bit as impactful as McDavid, especially as a two-way player. The only pause is contractual. Matthews has only two years left after this one; McDavid is signed for four more years. Still, a no.
Matthews is in the midst of another excellent season and he's pretty clearly established himself as the second-best player in the league behind McDavid. After scoring 41 goals in 52 games in the All-Canadian Division last season, Matthews is gunning for another Rocket Richard trophy with 43 goals in 54 games. Beyond the scoring, Matthews also provides high-quality defence on the other side of the ice.
That being said, as good as Matthews has become, the difference between him and McDavid is still absolutely larger than Michael Bunting and a draft pick that would end up in the late part of the first round. If I had to pull the trigger on a McDavid-to-Toronto deal, I would want a pair of high-quality prospects, such as Topi Niemelä and Matthew Knies, along with Matthews and Bunting because they're close to contributing at the NHL level.
McDavid's contract also carries more value because he's cost-controlled at $12.5 million for four more seasons after this one while Matthews is eligible to hit the open market in July of 2024. The thing I've always found interesting about Matthews' contract is that it ends at the same time that Anze Kopitar's does with the L.A. Kings. That would be a seamless transition for Matthews to return closer to home.
Another thing that neither writer mentioned is the support that Matthews has with the Leafs compared to the heavy-lifting that McDavid does in Edmonton. As good as Matthews has been, would he be able to find as much success without Mitch Marner, John Tavares, and William Nylander as high-quality weapons behind him?
What say you, Nation? Daniel Nugent-Bowman declines this deal from Edmonton's side because of the contract length but believes it's close to fair value. On the other side, Jonas Siegel thinks the Leafs would easily say no because Matthews has been as good as McDavid. Where do you stand on this wild proposal?