What should the Edmonton Oilers do with forward Warren Foegele?
Photo credit:© Sergei Belski-USA TODAY Sports
The bulk of Edmonton's off-season is finished, but there's still work to be done.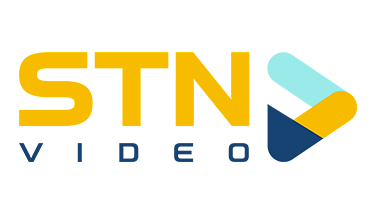 Edmonton is tight against the salary cap. Per PuckPedia, they possess just $5.5M in available cap space with Mike Smith and Oscar Klefbom on LTIR.
Ken Holland will be required to move some salary around.
This could be accomplished by moving Tyson Barrie. However, in spite of the fact that he's an expensive third-pairing defenceman making $4.5M, multiple Edmonton reporters have stated that the likelihood of Edmonton dealing Barrie is quite low. 
Aside from a Puljujarvi deal, this leaves Warren Foegele as the most probable choice for a potential trade to clear cap.
Nearly an exact year ago, Foegele was traded to the Edmonton Oilers for Ethan Bear. Currently, Foegele carries a $2.75M cap hit and has two years left on his contract. In this piece, I'll break down Foegele's on-ice value, his fit on the team, and why Edmonton's best option is to consider exploring trade possibilities for him.
*All microstats via Corey Sznajder, all other stats via EvolvingHockey and Natural Stat Trick unless stated otherwise
How good is Foegele?
Foegele was Edmonton's
only
player to play all 82 regular-season games in 2021-22, and he produced 12 goals and 26 points in these games. With Carolina last season, Foegele produced 10 goals and 20 points in 53 games. For a bottom-six forward, these are solid production rates.
In regards to his on-ice results, Foegele posted a
53%
shot attempt differential, and a
51%
expected goal differential. Over the years, the
majority
of Edmonton's third and fourth liners were liabilities in regards to possession and scoring chances, so it's refreshing to see an Oilers bottom-sixer rank above 50% in CF% and xGF%. 
With that in mind, Foegele ranked as a net negative in high-danger chance differential (49.1%). Additionally, per EvolvingHockey, his impact on actual goal share (-0.49) and expected goal share (-0.06) was a net-negative, relative to his teammate quality. Foegele was fine at driving possession and shot volume, but not so much at shot quality.
The decrease in his relative xGF% may be a surprise to some. Last off-season, many referred to the acquisition of Foegele as an
"analytics move,"
and this was true to an extent. In regards to his on-ice metrics, Foegele's greatest strength in Carolina was his ability to drive offensive scoring chances.
As seen above, Foegele's impact on generating expected goals and scoring chances was in the 86th percentile in 19-20, and in the 90th percentile in 20-21. Put differently, Foegele's team-relative impact on generating chances was superior to 86% and 90% of the league in 19-20 and 20-21 respectively. For obvious reasons, these results are exceptional, especially for a third-liner.
However, he considerably declined in Edmonton where, at best, he was average at creating chances in 21-22, relative to his teammates. I believe there are several reasons for this decline.
One of these reasons includes the fact that Foegele's ability to drive chances in Carolina may have been overrated in the first place, as Carolina's home arena has an alleged issue with shot-location tracking.
Publicly available scoring chance models are heavily reliant on the location of each shot attempt. The closer the shot is to high-danger areas, the higher the probability of a goal.
However, some (but not all) teams possess issues with home scorekeeper bias, in which the team's scorekeepers will consistently track shots closer or farther to the net than they actually are. This isn't an issue for the majority of the league, which includes the Oilers, but multiple facts suggest that it's a concern for the Hurricanes.
Consequently, all of Carolina's players have a higher xGF/60 at home, as opposed to on the road, and there are notable discrepancies between their actual and expected goals at home. This inflated the public perception of Foegele's ability to drive chances. It makes sense that he would decline in this aspect on a different team, and
I did mention it and predict this back in early October
.
Public statistical models aren't perfect or infallible, and it's important to always consider flaws and limitations in data; this is likely one of them.
Additionally, another reason for the decline in Foegele's on-ice results is coaching; similar to the entire bottom-six, Foegele was substantially dragged down by Dave Tippett's system. Under Tippett, Edmonton was out-scored at a ratio of 18 – 30 with Foegele on-ice at 5v5, and he held an inadequate 47% expected goal share.
With the exception of Kassian, every Oilers forward improved subsequent to Jay Woodcroft's hiring, which included Foegele. He ranked 5th on the team in expected goal differential under Woodcroft. He was a positive contributor on a line with Nugent-Hopkins and Derek Ryan, but additionally produced strong results with Ryan McLeod.
Although his performance was overestimated in Carolina, Foegele can still drive possession and chances at a solid rate under the right system. However, Foegele's key weakness is his finishing abilities and his impact on actual goal differential.
Foegele is a subpar finisher, and consistently scores less than expected (the Carolina scorekeeper bias does inflate his xGoals, but his finishing results were even worse in Edmonton, and accurate xGoal models still rate him as a poor finisher).
Foegele is also a poor play-maker, ranking tenth on the team in both
offensive zone shot assists
and
high-danger passes
. However, he is a proficient forechecker, ranking third on the team in forecheck pressures.
There's a similarity to be made with Jesse Puljujarvi in this aspect, but unlike Puljujarvi, Foegele has a subpar impact on goal differential as shown above. 
Foegele's PDO did certainly play a role in his substandard GF% results this season. PDO is the sum of a player's on-ice shooting percentage and save percentage, and it's commonly used as a proxy for puck-luck; a PDO above ~1.01 generally indicates favorable puck-luck, while a PDO below 1.0 typically indicates some misfortune and bad bounces. This season, Foegele held a PDO of
0.979.
With that said, Foegele has remained a career negative in relative goal share, so although Foegele
should
bounce back to an extent next season, history indicates that Foegele will still likely remain as a net negative.
All things considered, there is certainly value in a player like Foegele. I do like the player.
Driving possession/scoring chances and effectively forechecking are valuable traits. However, the Oilers already have several forwards that are inconsistent finishers, so Foegele isn't the most preferable fit on the team.
His poor finishing, alongside his unimpressive defence and substandard impact on goal share, make him an expendable and expensive asset. 
Why a Foegele trade would be beneficial
In regards to Edmonton's current RFAs, McLeod is projected to obtain a contract of around $1M-1.5M, while Puljujarvi and Yamamoto could be granted over $3M in arbitration. Per Daniel Nugent-Bowman, Yamamoto and McLeod will not be moved this off-season.
On OilersNow, Bob Stauffer stated that it's unlikely that a Puljujarvi trade will occur between now and his arbitration hearing next Friday. Teams
cannot
walk away from arbitration rulings under $4.538M, and Puljujarvi will obtain a lesser salary than that. 
Consequently, Edmonton may end up keeping Puljujarvi after all, alongside Yamamoto and McLeod.
As stated previously, trading Barrie and/or Foegele would be the best way to move salary and keep their three RFAs. What are the possibilities of their potential departures?
This leaves Foegele as the odd man out. In an ideal world, I would rather deal Barrie, as it opens up more cap-room, and $4.5M for a 3RD is simply unideal. However,
 it's quite likely and realistic at this point that Barrie will be in Edmonton's starting lineup in October. 
My guess is that Edmonton has looked into potential offers for Foegele, but the market for him is likely unappealing. There is the choice of a buyout, which would free nearly $1.9M in cap space next season, but this is an option that Ken Holland should highly avoid. Dealing Foegele and potentially attaching a pick as a sweetener is a fairly realistic possibility.
Foegele could be dealt to teams attempting to hit the cap floor, such as the Arizona Coyotes, Buffalo Sabres, and Anaheim Ducks. Anaheim chose not to qualify forwards Sam Steel and Sonny Milano, so they may pursue some forwards at a decent cap-hit.
The Winnipeg Jets are another potential landing spot for Foegele. They have nearly $9M in available cap-space, and only 10 NHL forwards under contract; a third-liner at $2.75M is reasonably affordable for them.
Final Thoughts
Last Sunday, the Oilers signed Mattias Janmark
, a forward with the ability to play both left-wing and center. It's highly unlikely that he's a replacement for right-wingers Puljujarvi and Yamamoto, but it makes sense for him to be a potential replacement for Foegele.
Furthermore, Dylan Holloway
should
likely begin next season on Edmonton's roster at left-wing, providing even
more
competition for Foegele.
Edmonton could deploy Kane, RNH, Holloway, and Janmark at left-wing, while McLeod is the third-line center. 
Meanwhile, with Puljujarvi and Yamamoto re-signed, they would be Edmonton's right-wingers alongside Zach Hyman
(Hyman will likely be moved to RW considering that Edmonton doesn't possess any other NHL right-wingers).
Derek Ryan could be deployed as the fourth-line center,
or
he could be the right-wing on the fourth-line considering that he shoots right.
With Smith and Klefbom on LTIR, Edmonton would have roughly $5.5M in cap space. Moving Foegele for a pick would free up $2.75M, meaning Edmonton would possess nearly $8.3M in cap space.
Assuming McLeod costs $1M, and Puljujarvi and Yamamoto cost about ~$6.5M combined, Edmonton has room to sign another depth center or right-wing for about ~750K. If Foegele is dealt for a pick, t
he lineup
could
potentially look like this:
Of course, the LWs and RWs are interchangeable, but this way, Edmonton re-signs all three of their RFAs, remains cap-compliant, and still runs a strong forward core with the absence of Foegele.
I'm fine with Foegele as a bottom-six forward, and it's worth considering that many players require time to adjust to new teams. Combine this fact with Foegele's poor PDO in 21-22, and there's a solid possibility that Foegele can provide more to the team next season. Furthermore, I would be interested to see his impact in a full season under Woodcroft.
However, if you consider Edmonton's cap crunch, his $2.75M contract, and the fact that Edmonton could comfortably replace him? Ideally, the most preferable choice is to move on from him, and explore all potential trade possibilities.