Who in the Pacific Division has improved this summer? Who's gotten worse?
Photo credit:Sergei Belski-USA TODAY Sports
We're into the Dog Days of Summer now that the 2022 NHL Draft and Free Agent Frenzy have passed.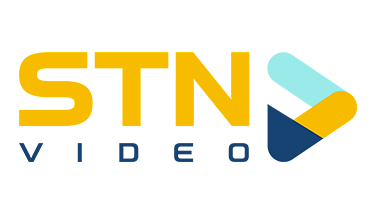 Though there are still a handful of big names and quality players left on the open market, many dominos have fallen and we have a pretty good idea of what teams are going to look like next season.
Let's go through what everyone in the Pacific Division has done this summer and determine who's gotten better and worse.
Calgary Flames
2021-22 record: 50-21-11 (111 points), Goals For: 293 (6th of 32), Goals Against: 208 (3rd of 32). 
Additions: Kevin Rooney, Dennis Gilbert, Ben Jones. 
Subtractions: Johnny Gaudreau, Erik Gudbranson, Calle Jarnkrok, Kevin Gravel, Byron Froese, Glenn Gawdin, Justin Kirkland, Andy Welinski, Luke Philp. 
It's been a rough few months for the Calgary Flames.
After getting dropped in the first playoff Battle of Alberta since the early 90s back in May, the Flames lost their best player to free agency. Not only did Johnny Gaudreau leave, but he also
apparently left roughly $15 million
on the table by signing with the Columbus Blue Jackets.
Now that Gaudreau is gone, all eyes are on Matthew Tkachuk, who's a restricted free agent with one more year left of team control before he can hit the open market. If Tkachuk isn't willing to sign long-term, the Flames might look to blow this thing up and go into a rebuild. They can't afford to also see Tkachuk walk for nothing next summer.
As it stands right now, the Flames aren't as good of a team as they were last season. They aren't going to replace Gaudreau's 40 goals and 115 points with one addition but they have the financial flexibility to mitigate the loss by adding quality depth to their roster.
Edmonton Oilers
2021-22 record: 49-27-6 (104 points), Goals For: 290 (7th of 32), Goals Against: 252 (16th of 32). 
Additions: Jack Campbell, Mattias Janmark, Calvin Pickard. 
Subtractions: Mikko Koskinen, Josh Archibald, Cooper Marody.
Ken Holland wound up with more salary cap room than previously anticipated this summer as Duncan Keith retired and Mike Smith's injury is going to land him on the Long-Term Injured Reserve. With the extra cash, Holland kept the band together, as mid-season additions Evander Kand and Brett Kulak were both signed to multi-year contracts.
Holland also stabilized the goaltending situation by signing Jack Campbell to a five-year contract worth $5 million annually and added a solid depth forward in Mattias Janmark to a one-year deal. Next up, Holland will have to sort out deals for a trio of restricted free agents, as Jesse Puljujarvi, Kailer Yamamoto, and Ryan McLeod are in need of new contracts.
Even if somebody winds up a late-summer salary cap casualty, a full season of Kane and Kulak along with the addition of Campbell in net means the Oilers are better than they were going into the 2021-22 season.
Los Angeles Kings
2021-22 record: 44-27-11 (99 points), Goals For: 239 (20th of 32), Goals Against: 236 (8th of 32). 
Additions: Kevin Fiala, Phoenix Copley. 
Subtractions: Andreas Athanasiou, Olli Maatta, Troy Stetcher, Martin Frk, Austin Strand, Christian Wolanin. 
After spending the past few years going through a much-needed rebuild, the Los Angeles Kings are back to being a competitive team. They finished third in the Pacific Division with a young team and they took the Oilers to seven games in the first round of the playoffs.
The Kings made a big splash on the trade market this summer, acquiring Kevin Fiala from the cap-strapped Minnesota Wild and inking him to a seven-year contract. Fiala scored 33 goals and 85 points with the Wild in 2021-22 and will give a below-average Kings' offence a significant boost.
How much better the Kings are next year than last, though, will ultimately come down to internal progression from their young talent. Names like Quinton Byfield, Alex Turcotte, and Tobias Bjornfoot taking a step forward next season could turn the Kings into a very good team.
As a random aside, I don't think we've seen the Kings make their biggest splash yet. Anze Kopitar's contract expires after the 2023-24 season and Auston Matthews is set to become an unrestricted free agent that summer.
Vegas Golden Knights
2021-22 record: 43-31-8 (94 points), Goals For: 266 (12th of 32), Goals Against: 248 (15th of 32). 
Additions: Michael Hutchinson, Byron Froese, Sheldon Rempal. 
Subtractions: Max Pacioretty, Dylan Coghlan, Evgenii Dadonov, Mattias Janmark. 
The biggest surprise in the league last season was the implosion of the Vegas Golden Knights. They came in as one of the favorites to compete for the Stanley Cup and their hype grew when they pulled off a blockbuster deal to acquire Jack Eichel from the Buffalo Sabres.
The Golden Knights never really managed to hit their stride as a combination of injuries and challenges with the salary cap kept them from icing their ideal roster. They wound up finishing ninth in the Western Conference and missed the playoffs for the first time in their franchise history.
Vegas again had to toss players away for nothing this summer in order to make things work financially. Last summer, it was reigning Vezina Trophy winner and franchise icon Marc-Andre Fleury getting dumped for nothing, this summer it was Max Pacioretty and Dylan Coghlan going to the Carolina Hurricanes for Future Considerations.
If the Golden Knights are healthy they'll be better in 2022-23 than they were in 2021-22. But that's a big if. Also, being fully healthy means they might not actually be able to fit everyone under the salary cap. There could be another mess on the horizon in Vegas.
Vancouver Canucks
2021-22 record: 

40-30-12 (92 points), Goals For: 249 (18th of 32), Goals Against: 236 (8th of 32).
Additions: Andrei Kuzmenko, Ilya Mikheyev, Curtis Lazar, Dakota Joshua, Christian Wolanin, Collin Delia. 
Subtractions: Jaroslav Halak, Brad Hunt, Nic Petan, Sheldon Rempal, Ashton Sautner, Matthew Highmore, Madison Bowey. 
The Vancouver Canucks were a mess last season. They started off by going 8-15-2 and fired general manager Jim Benning and head coach Travis Green in December. After that, they went 32-15-10 with Bruce Boudreau as their head coach. Which version of the Canucks will show up in 2022-23?
The Canucks made their forward group deeper this summer by signing KHL free agent Andrei Kuzmenko and speedy winger Ilya Mikheyev. They also added Curtis Lazar, a quality bottom-six forward, to a multi-year deal.
The big question now is what's going to happen with J.T. Miller. He led the team with 99 points last season and his value is at an all-time high one year from unrestricted free agency. Trading him would be the right move for the future but the Canucks have made the playoffs once in the past seven years and keeping him around would have them in the mix next season.
We'll have to leave this one at 'to be determined' for now.
San Jose Sharks
2021-22 record: 32-37-13 (77 points), Goals For: 214 (30th of 32), Goals Against: 264 (21st of 32).
Additions: Nico Sturm, Oskar Lindblom, Matt Benning, Markus Nutivaara, Aaron Dell, Steven Lorentz, Eetu Makiniemi. 
Subtractions: Brent Burns, Lane Pederson, Alex Stalock, Rudolfs Balcers, Anthony Bitetto. 
Mike Grier has inherited a wildly difficult situation in San Jose. The Sharks have missed the playoffs in three consecutive seasons and they're old and expensive with a barren prospect pool from being a win-now team for so many years.
The first big move that Grier made was to dump Brent Burns, one of San Jose's players on the wrong side of 30 with a massive contract. Burns was sent to Carolina with $2.72 million of his $8 million of his cap hit retained. The Sharks didn't get much back for Burns but that's not surprising given his age, cap hit, and modified no-trade clause.
Getting out from under Burns' deal is a positive thing for the Sharks' big picture but he's still a good player who logged heavy minutes and outscored his opponents in 2021-22. Adding Nico Sturm, Oskar Lindblom, Matt Benning, and Markus Nutivaara gives the Sharks some improved depth, but it's difficult to argue that they're better now than they were last year.
Anaheim Ducks
2021-22 record: 31-37-14 (76 points), Goals For: 232 (22nd of 32), Goals Against: 271 (23rd of 32).
Additions: Ryan Strome, Frank Vatrano, Colin White, Chase De Leo, Glenn Gawdin, Austin Strand, Justin Kirkland. 
Subtractions: Ryan Getzlaf, Jacob Larsson, Andrej Sustr, Vinni Lettieri, Brogan Rafferty. 
The Anaheim Ducks got off to a hot start last season, as they sat at 17-9-5 in the middle of December. The wheels came off the tracks shortly after that as the Ducks wound up going 14-38-9 the rest of the way.
The Ducks made a few notable additions this summer, inking Ryan Strome and Frank Vatrano from the New York Rangers in free agency. But if Anaheim is going to take a step forward and compete for a playoff spot, it'll be because of the internal progression of players like Trevor Zegras, Mason McTavish, and Jamie Drysdale, along with a rebound season from John Gibson.
Anaheim will also be going into a season without Ryan Getzlaf for the first time since before the 2004-05 lockout, as their longtime captain announced his retirement shortly before the end of the 2021-22 season.
Seattle Kraken
2021-22 record: 27-49-6 (60 points), Goals For: 216 (29th of 32), Goals Against: 285 (24th of 32). 
Additions: Andre Burakovsky, Justin Schultz, John Hayden, Martin Jones, Brogan Rafferty, Cameron Hughes. 
Subtractions: Haydn Fleury, Antoine Bibeau. 
The inaugural season of the Seattle Kraken was nothing like what we saw from the Golden Knights a few years ago. Seattle came into the league and looked like an expansion team, as they went 27-49-6 and finished ahead of only the actively-trying-to-lose Arizona Coyotes in the Western Conference.
Seattle made a big splash in free agency by signing Andre Burakovsky, who's coming off of a 22-goal, 61-point season with the Colorado Avalanche in 2021-22. They also added Justin Schultz, a puck-moving defender who can add some offence to their blueline.
They should be better than they were last year, especially if Matty Beniers and Shane Wright hit the ground running, but the Kraken are going for a slow build and they still have a long ways to go.
---
Check us out on YouTube!