Women of Oilersnation: Raylene Lung
Attending her first Oilers game at only four days old may put our next Woman of Oilersnation in the running for youngest fan to attend an Oilers game. It took Raylene Lung until the 2016-17 season, though, to truly become hooked on hockey, and the Oilers, after witnessing them beat the Flames at Rogers Place. Now, she's a newly-graduated journalist telling important stories around hockey, community, and more.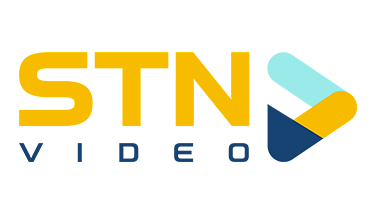 If you missed the last Women of Oilersnation feature on Kelsey Bodnar, you can read it here:
If you want to be featured or want to nominate someone to be featured, send me an email or DM on Twitter!
MEET RAYLENE LUNG!
KYLA: Who is Raylene? What's your day job, what are your passions, what's something interesting about you?
RAYLENE: Raylene is… a journalist, a hockey lover and self-proclaimed horse girl. She works at CBC Ottawa, and covers the Dallas Stars for The Hockey Writers. She's passionate about women in sport and she loves riding her horse, whom she competes with in obstacle racing. Something interesting about me is that I have dual citizenship – Canada and Switzerland.
KYLA: How did you get into hockey and sports in general?
RAYLENE: I've always loved hockey but I didn't get TRULY into it until the 2016-2017 season. I was living in my hometown of Edmonton at the time and Rogers Place had just opened and my dad had bought season tickets and offered the two of them to me for the home opener and the first night of hockey at the new arena. I barely knew anything about the Oilers at the time so I casually asked my friend Brittney if she wanted to go with me and she freaked. I didn't realize how big of a deal it was until I got there — fans peppered EVERYWHERE, orange and blue jerseys left and right, loud energy before the game had even begun. The Oilers beat the Flames 60 minutes later and I was HOOKED. Britt and I went to nearly 20 games that season.
As for sports in general, I have always been somewhat of an athlete and still am. I'm a competitive equestrian and ride in obstacle races with my horse, Ody. That's the only sport I ever invested in, although I dabbled in dance. I never learned to skate, which is funny because my dad grew up playing hockey and even played a professional year with EV Zug in the NHL in Switzerland when he was 19.
KYLA: We originally met chatting about the power of women in sport (my fav conversation), how do you think your involvement in sports has shaped you?
RAYLENE: It absolutely has impacted the woman I am today. Being a woman who plays any sport, especially competitive ones, you're often faced with an environment that's male-dominant. Even my sport, riding in obstacle races, has a high capacity of cowboy, haha. It's hard sometimes for a woman to be taken seriously in those settings. But ultimately, it has been empowering. Not only playing sports, but writing about them and having the knowledge base is part of who I am at this point in my life. I had the pleasure of being mentored by fellow journalist and sports extraordinaire
Shireen Ahmed
who always told me that you have to sell yourself. And not only convince others that you know your shit but convince yourself that you know your shit. Because you do.
KYLA: You just graduated with your Masters of Journalism (congrats!), what are you most passionate about using your voice for?
RAYLENE: Being a woman in journalism is sometimes a tricky thing to navigate. And I even have the advantage of being a white woman in the media space. So I'm passionate about telling the stories I want to tell and know how to tell. That tends to be gender-centric stories, especially in sports and lately, I've been loving community stories. There are so many rich stories in our neighbourhoods and they are just waiting to be shared with everyone and anyone.
KYLA: What's the best advice you have for other girls and women who want to pursue a career in journalism?
RAYLENE: "Just Do It." Like the Nike ad. I could give more specific advice with any given circumstance but ultimately, never be afraid to tell the stories you think are important to tell and listen to. Every piece of journalism, no matter how big or how small, matters.
KYLA: What's your favourite Oilers memory?
RAYLENE: This isn't so much of a memory as it is a "happening" but I went to my first Oilers game when I was four days old. I slept the entire time, or so my mom says, but the noise of the crowd and the game must have been enjoyable for me. Other than that, my other favourite memory is during the 2016-17 playoffs…the game where they beat the Sharks and won the series in the first round. I was at Rogers during the game and the crowd erupted. Still makes my skin tingle when I think about it.
KYLA: What does hockey and being a part of the hockey community mean to you?
RAYLENE: This is a tough one to answer. Hockey to me means community. A community where there is always and still is room to grow and learn and accept. I like the direction the sport is headed in (in some capacities) and I think the community and the fans behind it are integral in that. The hockey community to me is hockey writers and players who are all pushing for something amazing in the sport and I'm so fortunate to be privy to the movement, whether it is gender, sexuality or race based. Hockey still has a long way to go but the community is what is going to get it there.
her Soul Shot shows women how powerful they are through sport by providing resources, community, and inspiration for all women to live their soul's truth and take their shot in sports.
Recent articles from Kyla Lane