World Juniors Preview: Team Canada vs Team Russia
The time has finally come!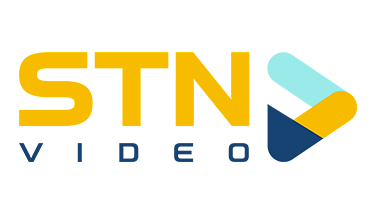 This evening, the puck drops on Team Canada's World Junior tournament in an exhibition against Team Russia. Although this is the first exhibition game for Canada at the tournament, they did play two games against a USports All-Star team last week in Calgary. 
In game one, 16-year old Connor Bedard (Regina Pats, 2023 draft eligible) was involved in all three of Canada's goals. He scored two himself and then assisted on Joshua Roy's (150th overall, Montreal Canadiens 2021) goal in the third. Sebastian Cossa (Detroit Red Wings, 15th overall, 2021) got the start for Canada and turned aside all 29 shots he faced as Canada won 3-0.
Canada put on an offensive show in game two, winning 7-2. Seven different players scored: Logan Stankoven (Dallas Stars, 47th overall, 2021), Luke Evangelista (Nashville Predators, 42nd overall, 2020), William Dufour (New York Islanders, 152nd overall, 2020), Carson Lambos (Minnesota Wild, 26th overall, 2021), Olen Zellweger (Anaheim Ducks, 34th overall, 2021), Ryan Tverberg (Toronto Maple Leafs, 213th overall, 2020), and Elliot Desnoyers (Philadelphia Flyers, 135th overall, 2020). Brett Brochu (London Knights, 2022 Draft Eligible) started in goal and stopped 18 of 20 shots.
The good news for Canada is that they scored ten goals in two games while only conceding twice. Their goaltending was good behind that Canadian blueline; however, they struggled against a high-end offence. It's unlikely that the Canadian goaltenders concede that many in the tournament, but it's something to consider. 
The Russians are coming to the tournament with 12 NHL draft picks, including the 11th overall pick Yaroslav Askarov (Nashville Predators). Most Oilers fans wanted to see him fall a few more stops to 14 in that draft, but instead, Edmonton selected Dylan Holloway.
Askarov will be one of the top goaltenders at the tournament, if not the best. He split time between the KHL and VHL within the SKA St. Petersburg franchise. In the KHL, Askarov has a 2.01 GAA, 0.904SV% and a record of 1-1-2. He's had slightly better success in the VHL with a 2-2-1 record, 2.20 GAA and a 0.913 SV%. 
Other first-rounders are Shakir Mukhamadullin (New Jersey Devils, 20th overall, 2020) and Fyodor Svechkov (Nashville Predators, 19th overall, 2021). 
Matvei Michkov (SKA St. Petersburg, 2023 draft eligible)  is an exceptional talent that'll catch the eye. He's not eligible for the NHL Draft until 2023 but is already playing games in the KHL and producing with two goals and five points in 13 games for SKA St. Petersburg. International hockey fans may remember him from last year's U18 World Championship. Michkov was unbelievable with 12 goals and 16 points in 7 games and was named the MVP of the tournament.
Russia decided to pick a team with only players in Russia, which meant Oilers 6th rounder Matvey Petrov missed out. 
The key to victory for Canada is to get the offence rolling early. If Canada can get on top of the Russians early, their defence of Owen Power (Buffalo Sabres, 1st overall, 2021), Kaiden Guhle (Montreal Canadiens, ) and Olen Zellweger (Everett Silvertips) shouldn't have much trouble holding them off. Askarov is the x-factor and can steal a game for Russia, so it could prove to be a challenging task. 
Also, it is only an exhibition. There will be bumps in the road tonight, which is good. Last year, fans saw Canada breeze through the tournament, but they didn't have the answers when they faced adversity against Team USA in the final. It's better to make those mistakes now and wrinkle them out rather than a semi-final matchup. 
One last key to victory is to get Connor Bedard (Regina Pats, 2023 draft eligible) playing in important moments. He's an incredibly dynamic player, and when playing his game, he's a dangerous player. The world is going to see what all the hype is about quickly.  
Get ready to celebrate the best and the brightest this season has to offer. For decades, Jasper in January has been the nexus for joyful mountain culture and good times in any weather. Rediscover this playful festival with the help of your favourite winter activities, now featuring some fresh new twists. Snag great deals on ski, spa and multi-day stays, all served in a tall glass of sparkling mountain wonderland. 
Click here for more details. 
Recent articles from Liam Horrobin