Would Jordan Binnington make sense as the next goaltender for the Edmonton Oilers?
Photo credit:Eric Hartline-USA TODAY Sports
There's one name on the goaltender market that could shake loose at some point: St. Louis Blues goaltender Jordan Binnington.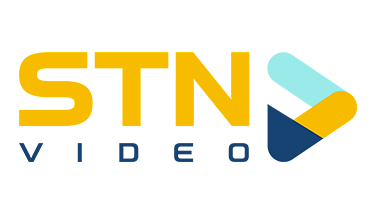 Sources say Blues GM Doug Armstrong contacted teams perceived to be active on the goaltending market and pitched the 2019 Stanley Cup champion as a potential solution to their problems.

We're told there has not been much traction, if any, which makes a trade unlikely for a number of reasons.

For one, Binnington's contract is heavy. The 28-year-old is in the first year of a six-year, $36 million contract. His $6 million AAV has not been commensurate to his play this season. It's been an adventure on the ice.

Binnington also has a full "no-trade" clause and can veto any potential deal.

On the one hand, Binnington's availability is a surprise because he just signed his deal last March.

On the other hand, Binnington has been badly outplayed by Ville Husso this season, who is also a pending UFA. Binnington's .903 save percentage is exactly league average this year; Husso is well north at .928 over nearly the same number of appearances.
It's interesting news, to say the least. Binnington, 28, broke into the league with the Blues in 2018, seven years after he was drafted in the third round of the 2011 draft.
He was a revelation in his rookie campaign of 2018-19 posting a 24-5-1 record, a .927 save percentage and a 1.89 goals-against average.
He was great in the playoffs, too, with a 16-10 record with a .914 save percentage and a 2.46 GAA. Since then, however, Binnington hasn't looked the same. While his .912 and .910 in 2019-20 and 2020-21 looked good, this year he's really struggled.
In 29 games this season, he's posted a 13-12-4 record, .903 save percentage and a 3.11 GAA.
What's significant about Binnington is the contract he's signed to. As Seravalli noted, he's got five years left at a $6-million cap hit.
I reached out to Daily Faceoff's goalie guru Mike McKenna to get his thoughts. Here's what he had to say:
I don't think a move is likely…more just Armstrong gauging the market to see if anyone would get serious on him.

My main thoughts: Binnington is something of a reclamation project at this point. Aside from this magical run his rookie season, he's been very average. Which isn't something to scoff at. I think he's capable of more.

I don't think he fits in Edmonton. That contract carries a big burden We've already seen what a 4 million dollar contract can turn into with Koskinen
Many have said that he's washed, or not worth his deal. I get the sentiment, he's still young enough where he could bounce back. He's making $1.5-million more than Mikko Koskinen and has posted better results than him over his career, too.
If Binnington can bounce back to form, I don't see why he wouldn't make sense as an Oiler. What say you, Nation?
---
Zach Laing is the Nation Network's news director and senior columnist. He can be followed on Twitter at
@zjlaing
, or reached by email at zach@oilersnation.com.
---