WWYDW: Jesse Puljujarvi and Kailer Yamamoto's Next Contracts
It's going to be another busy summer for Ken Holland.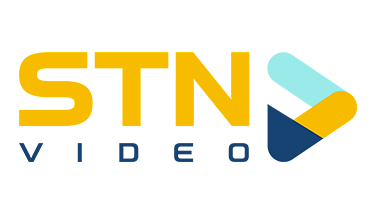 Last year, the Summer of Ken was all about using open salary cap room to make additions to the Edmonton Oilers roster. This year, it's going to be about housekeeping, as Jesse Puljujarvi and Kailer Yamamoto, among others, are in need of new contracts.
For this week's What Would You Do Wednesday question, let's look at Puljujarvi and Yamamoto's next contracts. Would you sign these players to bridge deals? Or look to lock them up long-term? 
Jesse Puljujarvi's next contract…
There was a time in which it looked like Jesse Puljujarvi's career in Edmonton was over. Now he's a key part of the team's core and it's reasonable to wonder if he should be locked up to a long-term contract.
The big Finn fell into the Oilers lap on draft day in 2016 at No. 4 overall after Blue Jackets general manager Jarmo Kekalinen made the surprising decision to select Pierre-Luc Dubois with the No. 3 overall pick. After a few difficult seasons in North America, it looked like Kekalinen was onto something, as Puljujarvi looked out of place at the NHL level.
At the end of his entry-level contract in 2019, Puljujarvi returned to Finland to play with Kärpät, the organization he grew up playing for. The thought was that Ken Holland would deal the disgruntled young winger away for a change of scenery. Instead, Holland remained patient and gave Puljujarvi time to find his footing in a more comfortable environment.
Puljujarvi wound up inking a two-year deal in October of 2020 to re-join the Oilers and he's been a completely different player since.
In 139 games in his first go-around with the Oilers, Puljujarvi scored 17 goals and 37 points. After taking a year off to find his footing at home, Puljujarvi has bounced back with 27 goals and 55 points in 105 games. Puljujarvi's underlying numbers are also excellent, as Connor McDavid is the only Oilers forward with a better
on-ice shot attempt differential over the past two seasons
.
That aforementioned two-year deal will expire this summer and Puljujarvi will be arbitration-eligible with two more seasons left of team control before he's eligible to hit the open market as an unrestricted free agent.
Looking back at the 2016 draft, it isn't easy to find comparables for how to move forward with Puljujarvi. No. 7 overall pick Clayton Keller is the only forward who inked a long-term deal, as he and the Coyotes reached an eight-year contract worth $7.15 million annually after his entry-level deal expired in 2019.
No. 1 overall pick Auston Matthews didn't even sign a full-term deal, as his five-year contract only eats up one unrestricted free agency year. The other top picks, Patrik Laine, Pierre-Luc Dubois, and Matthew Tkachuk have all been signing short-term, bridge contracts rather than long-term deals.
While Puljujarvi hasn't yet established himself as the type of elite player who normally receives a seven- or eight-year deal, bridging him right to unrestricted free agency like we saw with Darnell Nurse recently wouldn't be wise. Despite the risks involved, a long-term contract is the best way for the Oilers to keep Puljujarvi's cap hit down and wind up with a team-friendly figure.
That's what the Minnesota Wild hoped for when they gave two-way centre Joel Eriksson Ek an eight-year deal worth $5.25 million last summer even though his career-high in points was just 30. Like Puljujarvi, Eriksson Ek was two control years away from hitting the open market, and given Eriksson Ek's status as an elite defensive centre, you'd think Puljujarvi would command less on an eight-year contract.
Perry Nelson-USA TODAY Sports
Kailer Yamamoto's next contract…
After a decade of selecting towards the top of the first round, the Oilers found themselves in unfamiliar territory at the 2017 draft. The team had made the playoffs for the first time in ages and they held the No. 22 overall pick.
The team used the pick on Kailer Yamamoto, a small-but-skilled winger from the Spokane Chiefs of the WHL. Before the pick was made,
Yamamoto apparently said
to general manager Peter Chiarelli "you gotta draft me otherwise I'm going to come back to haunt you."
A lot of things came back to haunt Pistol Pete during his tenure in Edmonton, but the selection of Yamamoto wasn't one of them, as he's given the Oilers very good value given his draft position. Like with Puljujarvi, it's been a winding road for Yamamoto, but it seems he's hit his stride as a top-six forward in the NHL.
Yamamoto cracked the Oilers in his post-draft year and earned a nine-game cup of coffee before getting sent back to the WHL. In 2018-19, he split the season between Edmonton and AHL Bakersfield and played just 44 games due to injury. Yamamoto finally got called up for good during the 2019-20 season, as he formed a dominant line alongside Ryan Nugent-Hopkins and Leon Draisaitl after spending the first half of the season in the minors.
The 2021 season, which was the final year of his entry-level contract, was a disappointment for Yamamoto. He scored just 21 points in 52 games, which was less production than the 26 points in 27 games he had scored the year prior. As a result, Yamamoto inked a one-year, show-me deal worth $1.175 million.
Things started off pretty slowly for Yamamoto this season but he's really found his footing lately. Since Jay Woodcroft took over behind the bench in mid-February, Yamamoto has nine goals and 14 points over 19 games. All told, he has 17 goals and 30 points in 63 games, a career-high in both categories.
Like Puljujarvi, Yamamoto will also be eligible for arbitration this summer as a restricted free agent. But the difference for Yamamoto is that he still has three more years left of team control before he can hit the open market, meaning a two-year bridge contract wouldn't walk him right to unrestricted free agency.
There aren't many forwards from Yamamoto's draft year who have inked long-term deals just yet. No. 1 overall pick Nico Hischier did after his second season in the league and Nick Suzuki did a few months ago following his great playoff run with the Habs. Fourth-round pick Drake Batherson signed a six-year, $29,850,000 deal after a breakout season in 2021 and that's looking like a bargain for the Senators. Otherwise, it's all bridge deals from the forwards of the 2017 class.
The logic from the Puljujarvi discussion above applies to Yamamoto as well. A long-term deal is a great way to keep the annual salary down, but doing so doesn't come without risk. As good as Yamamoto has been lately, he hasn't been able to perform over the course of a full season at the NHL level.
Darren Yamashita-USA TODAY Sports
Other players in need of new deals…
Beyond Puljujarvi and Yamamoto, there are a few other players that Holland will need to sign to new contacts or replace.
Ryan McLeod is reaching the end of his entry-level contract and will need a new deal. McLeod made his debut late last season and has established himself this year as a versatile forward who can serve as a bottom-six pivot or play higher in the lineup as a winger. The team's second-round pick from the 2018 draft has six goals and 14 points through 53 games this season.
Evander Kane joined the Oilers on a one-year, show-me deal after getting his contract terminated by the San Jose Sharks. Kane has been very productive for the Oilers on the ice, as he has 14 goals and 22 points in 25 games since joining the team. As good as he's been, though, bringing back Kane on a multi-year deal has its risks. He was excellent for the Sharks when they acquired him ahead of the 2018 trade deadline but the team seemed to be very excited to get rid of him just a few years after he inked a seven-year, $49 million contract.
Finally, there's the goaltending situation. Mike Smith is signed again next season at a $2.2 million cap hit and Stuart Skinner is also under control for one more season at $750k. Mikko Koskinen is set to become an unrestricted free agent as the three-year, $13.5 million deal he signed back in 2019 is nearing an end. Koskinen has been good as of late, but his career in Edmonton has been an enigma. If the Oilers don't bring him back, they'll need to bring in another veteran to play alongside Smith (or Skinner if they find a way to get rid of the 40-year-old Smith).
---
OODLE NOODLE IS OPEN FOR TAKE-OUT AND DELIVERY
During this time of the pandemic, Oodle Noodle will be donating a portion of all takeout and curbside delivery sales will be donated to local charities on a weekly basis. To order pick up, call into the store directly or order at the till. If you're staying in and practicing your social distancing, no-contact delivery is available at
www.oodlenoodle.ca
.