WWYDW(FE): Reinforcements From Bakersfield
Photo credit:twitter.com/condors
The injuries are piling up for the Edmonton Oilers.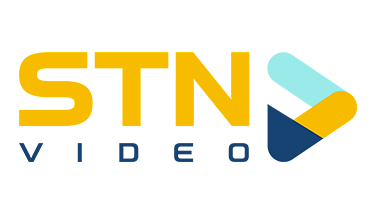 While forward depth had become a strength for the team in the first half of February, three different injuries within the span of a couple of weeks to top-nine forwards have thinned Edmonton's lineup.
Zack Kassian, out four-to-eight weeks with a fractured jaw (Feb. 10).
Jesse Puljujarvi, out four weeks with a lower-body injury (Feb. 18).
Ryan Nugent-Hopkins, out week-to-week with a shoulder injury (Feb. 26).
In Thursday's overtime loss to the Chicago Blackhawks, the Oilers essentially operated with three forward lines, as Jay Woodcroft dressed 11 forwards and seven defencemen and one forward hardly played.
Connor McDavid and Leon Draisaitl were leaned on heavily, playing 26:44 and 25:00 respectively, while Zach Hyman, Evander Kane, and Kailer Yamamoto each played over 20 minutes. Ryan McLeod, Derek Ryan, and Warren Foegele were the other regular forwards, playing 18:30, 14:33, and 13:01 respectively, while Devin Shore and Brad Malone rotated in, playing around nine minutes each. Colton Sceviour hardly saw any time, playing just 2:47.
It's obviously not ideal having McDavid and Draisaitl log that many minutes. When Woodcroft took over behind the bench, part of what led to his success right off the hop was lowering the Dynamic Duo's workload, giving them more time off in the first and second period and then putting on the gas in the third frame.
With Nugent-Hopkins, Puljujarvi, and Kassian out for the next little while, the Oilers need to find a way to make their forward group deeper so that they don't run McDavid and Draisaitl into the ground. With such a demanding schedule the rest of the way, Edmonton's big guns need all the help they can get.
That brings us to this week's What Would You Do Wednesday FRIDAY EDITION question. How can the Oilers structure their forwards to navigate these injuries? Should they call anybody up from AHL Bakersfield? 
Here are the players in the AHL who are signed to NHL contracts…
Cooper Marody led the AHL last season in goals with 21 and has put up very good numbers for the Condors since turning pro at the end of the 2017-18 season. This season, Marody has 16 goals and 41 points in 38 games. The word on Marody is that he lacks the speed to be an NHLer but he only has seven games of experience at the big-league level, a bit surprising given his production. He's earned an opportunity to play.
Seth Griffith is leading the team with 20 goals and 52 points through 40 games and he just earned himself a two-year, two-way contract extension because the organization likes him as a veteran in Bakersfield. Griffith played one game for the Oilers when the team was going through a COVID-19 outbreak and hasn't seen much time at the NHL level since he was with the Buffalo Sabres in 2017-18.
Brendan Perlini is the most likely forward to be called up. He's spent most of the season with the Oilers and just recently cleared through waivers so that he could play some prime minutes in the minors. In 23 games with the Oilers, Perlini scored four goals. In three games so far in the AHL, he has two.
Dylan Holloway very likely would have been up with the Oilers by now if it wasn't for a wrist injury derailing the first few months of his season. The team's first-round pick from the 2020 draft made his professional debut with the Condors in January and has 10 points through 17 games. We know Ken Holland likes to take things slow with prospects so it would be surprising to see Holloway up in March.
Raphael Lavoie has started to find his groove after a slow start to the season. Edmonton's second-round pick from the 2019 draft has 12 goals and 25 points through 44 games for the Condors this season, which is decent production for a 21-year-old in the AHL. Holloway plays a more complete game and I would imagine we're more likely to see him called up than Lavoie.
James Hamblin just signed an NHL contract but it's for the 2022-23 and 2023-24 seasons. Tyler Tullio and Matvei Petrov have signed their entry-level deals but are playing in the OHL and won't be jumping straight to the NHL despite their success. Another interesting name to watch is Carter Savoie, who has 18 goals and 36 points in 30 games in his sophomore season for the University of Denver. He's 20 years old and will likely sign an entry-level deal at the end of his NCAA season and make the jump to pro. He'll very likely start off in the AHL.
What say you, Nation? Could any of these players in the AHL help the Oilers now? Who would you call up, and how would you structure the team's forward lines? 
OODLE NOODLE IS OPEN FOR TAKE-OUT AND DELIVERY
During this time of pandemic, Oodle Noodle will be donating a portion of all takeout and curbside delivery sales will be donated to local charities on a weekly basis. To order pick up, call into the store directly or order at the till. If you're staying in and practicing your social distancing, no-contact delivery is available at 
www.oodlenoodle.ca
.