WWYDW(FE): Should NHL players go to the Olympics in Beijing?
The 2022 Olympics in Beijing are right around the corner and we still don't know if NHL players will be participating.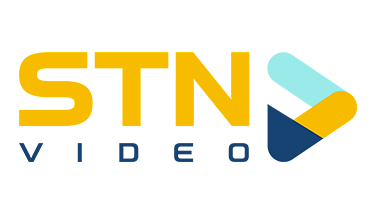 Back in the summer of 2020, Olympic participation was a key part of the Collective Bargaining Agreement negotiations between the NHL and the Players' Association. The players didn't go to Pyeongchang in 2018 and it was written into the most recent CBA that they'd be able to go in 2022 and 2026.
The challenge at this point isn't the league. Bill Daly made it clear during the NHL's Board of Governors meeting in Florida last week that players going to Beijing to participate in the Olympics is up to them. The issue is China's strict requirements around those who test positive for COVID-19.
The International Olympic Committee said that in accordance with Chinese law, athletes who test positive could wind up having to quarantine for up to five weeks. When asked about China's COVID-19 measures,
Connor McDavid said
the idea of quarantining for that long was "unsettling."
According to Frank Seravalli
, the Players' Association is planning to wait for the IOC to officially update the Playbook for the 2022 Olympics in Beijing with its rules around COVID-19, positive tests, and quarantines. Once that's happened, the PA will survey all of the players and decide whether or not they want to go to Beijing.
As of right now, it's easy to see why players would be skeptical of going to Beijing. Imagine testing positive shortly after arriving and then missing the entire tournament in quarantine. Even worse, imagine testing positive right before the gold medal game and missing weeks of the NHL season without pay.
But there are also surely plenty of players who are willing to take that risk. For example, think about Steven Stamkos. He was left off of Canada's roster back at the 2010 Olympics in Vancouver and he missed the 2014 Games in Sochi because of an injury. Stamkos is now 31 years old and there's no saying he'll crack the roster in 2026, so Beijing 2022 might be his final chance to represent Canada at the Olympics.
Another thing to consider is that
the NHL has said they won't be doing any kind of makeup Olympics
in North America during the break. Many people have tossed around the idea of doing a tournament in Vegas with a national flare, such as a five-game series between North America and Team World in Las Vegas, but the league has already vetoed the idea.
In my mind, it makes the most sense to just give the players the decision to go or not. If you're a player with a young family and you don't want to risk being away from them for a long period of time, sit it out. But if you're a player who believes this is your one chance of representing the country at the Olympics, go ahead and take the gamble. Each player is different, leave it up to them to decide what they want to do.
Obviously, teams might not be thrilled about the idea of a key player missing regular-season games due to a quarantine at the Olympics, but the reality is this was a concession that owners made in order to get a CBA done back in 2020. The players will decide if going to the Olympics is worth potentially losing out on pay.
What say you, Nation? Should NHL players head to Beijing for the Olympics? Is it too big of a risk for players to go? Is the NHL making a mistake by not having some kind of World Cup during the break instead? Let us know!
---
WWYDW BROUGHT TO YOU BY DEUCE VODKA