WWYDW(FE): The New Forward Lines
Photo credit:© Stan Szeto-USA TODAY Sports
The move we've all been expecting for quite some time has finally been made official — Evander Kane, for better or for worse, is an Edmonton Oiler.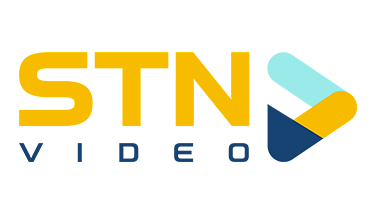 There are obvious risks and ethical dilemmas attached to bringing in Kane, who recently had his contract terminated by the San Jose Sharks, but there's also no denying the potential impact he could have for the team on the ice.
Kane was relegated to the AHL at the beginning of the 2021-22 season for a variety of reasons and he dominated the level in a small sample size, scoring eight points over the course of five games. Last season, he led a mediocre Sharks team with 22 goals and 49 points. He also led the NHL with 122 penalty minutes in 2021, indicating the physical element he brings in his game.
Beyond Kane, the Oilers might also have another reinforcement for their forward group on the way. Dylan Holloway has three points in his first three professional games with the Bakersfield Condors of the AHL. While Ken Holland notoriously likes to take things slow with young players, Holloway is currently knocking on the door for a chance to show what he can do in the big leagues.
That brings us to this week's What Would You Do Wednesday FRIDAY EDITION question. How should Dave Tippett organize Edmonton's forward lines with Kane in the mix? Should Holloway be on his way up soon as well? Where would he fit? 
While Edmonton's most pressing roster needs are a goaltender, a veteran defender, and a third-line centre, and Kane isn't any of those things, his addition to the lineup can potentially help the team fill a need in a different way.
Putting Kane in the top-six on either Connor McDavid or Leon Draisaitl's wing gives Tippett the ability to use Ryan Nugent-Hopkins as a centre. At no point this season have we seen the Oilers operate with all of McDavid, Draisaitl, or Nugent-Hopkins down the middle, as one of the latter two has always been used on the wing in the top-six.
Using Nugent-Hopkins as the third centre could help the Oilers solve a major problem, which is getting offence when McDavid and Draisaitl aren't on the ice. So far this season, the Oilers are being outscored 43-to-25 when their two big gunners aren't playing.
Here's how it could look…
Kane – McDavid – Yamamoto
Foegele – Draisaitl – Puljujarvi
Hyman – Nugent-Hopkins – Kassian
Perlini/Benson – McLeod – Sceviour/Shore
Adding Holloway to the mix would give Edmonton even more depth to work with. Hyman can be flipped to the right wing, as he plays both sides, and Holloway can start on Nugent-Hopkins' left. That would bump Kassian down to the fourth line with McLeod as the pivot and multiple options for the left side to form a checking line that can score.
What say you, Nation? How should the team's lines look now that the Oilers have signed Evander Kane? Where might Dylan Holloway fit if he's called up? What are your ideal lines when the team is fully healthy? Let us know!
---
REPORT CARDS BROUGHT TO YOU BY DEUCE VODKA