WWYDW(FE): Trade Deadline Strategy
Photo credit:Jason Franson/Canadian Press
The NHL's trade deadline is just over a week away and the Edmonton Oilers are on the bubble of the Western Conference playoff picture.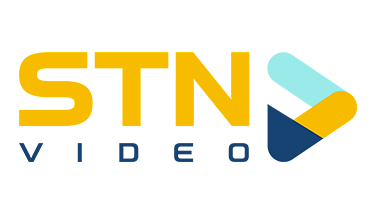 The Oilers own a 31-23-4 record, good for ninth in the Western Conference. They're two points behind the Vegas Golden Knights with a game in hand for the third spot in the Pacific Division and they're one point back on the Dallas Stars for the second wild-card spot but they've played two more games. The Vancouver Canucks also remain in the mix, as they're just two points back of the Oilers with the same amount of games played.
Given the team's position in the standings, there are a few different ways that Ken Holland could approach this year's trade deadline. He could go all-in and gun for a deep run, he could sell off some assets in order to get some draft and prospect capital, or he could pretty much stand pat and hope that the team is able to reach the playoffs with what they currently have.
For this week's What Would You Do Wednesday FRIDAY EDITION, let's go through each of those options and you can let us know what you think Holland should do.
Perry Nelson-USA TODAY Sports
Be A Buyer…
I think this is the option that most Oilers fans would like to see. We're in the seventh year of the Connor McDavid era and the Oilers have only won one playoff series and that came back in 2017.
Fans and players alike would surely love to see the general manager go all-in and add some reinforcements that could help the Oilers go on a deep playoff run, such as a veteran defender or an ace goaltender. But Holland is also a conservative general manager, one who values draft picks and prospects and having the ability to constantly be funneling talent up to the big league level from the farm.
There are all kinds of names out there who would fit Edmonton's needs.
In terms of rentals, Ben Chiarot was excellent on the Montreal Canadiens' blueline during their playoff run last spring and Marc-Andre Fleury has a wealth of experience and is better than just about anybody when he's rolling. There are also players with more term, such as Jakob Chychrun and Brandon Hagel, who could help the Oilers right now and for years to come.
The question is whether Holland believes that this group is a player or two away from going on a run.
Be A Seller…
This is obviously the least likely option so I won't spend too much time getting into it, but, if the Oilers go on a bit of a losing skid in the next week against some weak opponents, there's a chance Holland could look to sell.
The most attractive rental player the Oilers have is Evander Kane, who's producing well on a cheap, one-year, show-me deal, but he also has a no-movement clause that he'd have to waive in order to be traded anywhere.
Mikko Koskinen has been playing well as of late and could be a nice option for somebody looking for a veteran backup, especially if the Oilers retain half of his salary. Kris Russell might be a solid option for a team that wants a bottom-pairing defender who plays a playoff style.
Again, this really doesn't seem likely. First of all, there aren't many impending free agents on the team to sell off to a contender, and, beyond that, it sends a horrible message to McDavid and Leon Draisaitl that this is where the team is at in 2022.
Stand Pat…
Like it or not, this is probably the most likely option for Holland at this year's deadline.
Back in January, the word was that Holland wouldn't trade the team's first-round pick unless they were towards the top of the standings, and, given the fact the Oilers are currently on the bubble, it's hard to imagine that he's changed his stance.
I mean, there's no doubt that moving the first-round pick is risky when the team isn't guaranteed a playoff spot, but that was the case in 2006 when Kevin Lowe moved the team's first- and second-round picks for Dwayne Roloson and Sergei Samsonov.
The Oilers were in a better position last season heading into the 2021 trade deadline than they are now, as they were pretty firmly entrenched in the second spot in the All-Canadian Division, and Holland still didn't think it was the right move to go all-in. Instead, the only move he made was sending a fourth-round pick to the New Jersey Devils to bring in veteran defender Dmitri Kulikov.
I would guess that we see late-round picks moved for veterans to plug holes in Edmonton's lineup, much like Kulikov last year and Tyler Ennis and Mike Green the year before that. Names that fit the bill here would be Nick Paul, a versatile bottom-six forward on the Ottawa Senators, or a veteran defender like Mark Pysyk who's having a nice rebound season with the Buffalo Sabres.
Personally, I would be fine seeing Holland move the first-round pick, but only for a player who's under control beyond this season.
What say you, Nation? How do you think Holland should approach the trade deadline? What do you expect him to do? Let us know!
---
OODLE NOODLE IS OPEN FOR TAKE-OUT AND DELIVERY
During this time of the pandemic, Oodle Noodle will be donating a portion of all takeout and curbside delivery sales will be donated to local charities on a weekly basis. To order pick up, call into the store directly or order at the till. If you're staying in and practicing your social distancing, no-contact delivery is available at
www.oodlenoodle.ca
.