WWYDW(FE): Trading For An Impact Forward
The Oilers are said to have three needs on their roster in order to be a legitimate Stanley Cup contender.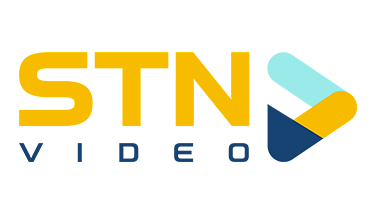 The team might have found internal solutions for two of those holes.
Stuart Skinner had an excellent season in the AHL for the Bakersfield Condors in 2021 and he's carried that into a very impressive showing at the big league level in Mike Smith's absence. Through six appearances this season, Skinner has posted a .918 save percentage, highlighted by a dominant 46-save showing against the Winnipeg Jets at home last week.
There's also Philip Broberg, Edmonton's first-round pick from the 2019 draft. Broberg had only played 13 professional games in North America when he was thrown into the deep end because all of Edmonton's left-handed defenders got injured at around the same time. In his first three NHL games, Broberg has averaged 18:17 and he has an on-ice shot attempt differential of 57-to-37, very impressive given his heavy defensive zone usage.
Now, of course, the sample sizes here are quite small, but the early returns from two key prospects has been very encouraging. If Skinner and Broberg can be the goaltender and defender that the Oilers need, it makes Ken Holland's life quite a bit easier as he can then focus his attention on the team's other issue — depth scoring.
The same problem we've seen over the past few years continues to persist, as the Oilers are struggling to find even-strength offence when Connor McDavid and Leon Draisaitl aren't on the ice. In 421 even-strength minutes without the two big guns, the Oilers are being outscored 25-to-11.
There might also be an internal solution here, but it's very far from a sure thing. Dylan Holloway, the team's first-round pick from the 2020 draft, had a season in the NCAA last year that suggested he was ready to step in and continue at the NHL level. But due to off-season wrist surgery, that's been put on pause, as Holloway won't be playing until early January.
That brings us to this week's What Would You Do Wednesday FRIDAY EDITION question. Should Ken Holland look to acquire an impact forward to help the team's scoring depth? If so, which player would you target? How much would you be willing to give up? 
Jan 18, 2021; Anaheim, California, USA; Anaheim Ducks center Ryan Getzlaf (15) during a stoppage in play against the Minnesota Wild in the second period at Honda Center.
The goal here is to figure out a way for the Oilers to have three lines that can score goals. The pathway to this seems to be trading for a two-way centre to play with Warren Foegele on the left and either Zack Kassian or Jesse Puljujarvi on the right and bumping Ryan McLeod down to a more defensive role on the fourth line. Acquiring a scoring winger is also certainly an option.
Who are the options?
It's still early in the season so we aren't certain who's going to be selling just yet, but there are a few teams who are obviously going to be in that category. The Arizona Coyotes have zero aspiration of winning games this season and impending free agent Phil Kessel will surely get moved ahead of the trade deadline. Kessel hasn't been great in the desert but he has a pedigree of playoff success from when he won two Stanley Cups with the Pittsburgh Penguins.
The Chicago Blackhawks strung a few wins together after firing head coach Jeremy Colliton but that team is still a complete mess. They don't have a good rental option for the Oilers to look at but a different name stands out to me as a reclamation project. Dylan Strome, Connor McDavid's former teammate in the OHL, has just three points in 12 games this season.
We aren't that far removed from when the former No. 3 overall pick appeared to have figured things out. Strome scored 51 points in 58 games in 2018-19 after getting traded from Arizona to Chicago and then he scored 38 points in 58 games in 2019-20. He's only 24 years old and the Blackhawks will likely be looking to recoup some draft capital after they went all-in to acquire Seth Jones this summer.
A couple of veteran rental options who make sense are Ryan Getzlaf and Joe Pavelski, though it's hard to say if either will be available. The Stars are a middling team with an 8-7-2 record and moving Pavelski would make sense if they fall out of the race in the coming months. Getzlaf is having a strong bounce-back season in Anaheim but he also has a no-movement clause on his contract. If the Ducks fall out of the mix, he could waive it to get a chance to go on a playoff run.
What say you, Nation? Should the Oilers be in the mix to acquire another forward for their bottom-six? Who do you think Ken Holland should be going for? Let us know!
---
WWYDW BROUGHT TO YOU BY DEUCE VODKA