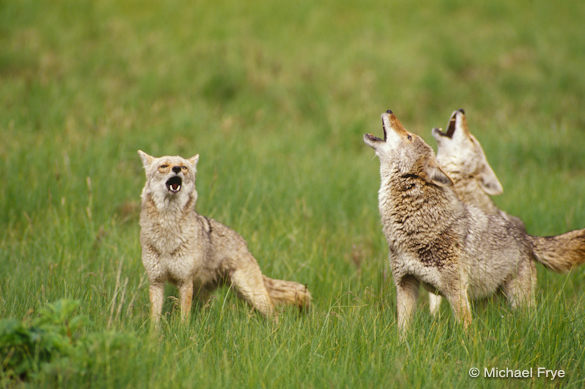 When you give up 15 goals in the first three games of the season, for the second year in a row, it is extremely valid to question if the defensive system Dallas Eakins and Craig Ramsay have put in place, and players Craig MacTavish provided them with are good enough.
I realize it is only three games, but even the Buffalo Sabres defensive game looks better. The players, coaches and management all need to be better of this season could be over before the snow flies.
A day later, I'm still perplexed as to why Jeff Petry was scratched. Let's be clear: if #2 was in the lineup last night, the Oilers still would have lost. He isn't a saviour. The Oilers lack of experience, size, determination and talent, especially without Ryan Nugent-Hopkins, Jordan Eberle and Petry in the pressbox, was no match for the defending champions. But Eakins' job is to ice the best possible lineup, and he didn't do that last night.
The Oilers organization continues to believe that they know more than everyone else. It is fine to think that, but they need to learn to be more humble about it. Keep those viewpoints within the confines of their offices, especially when you're not winning.
I'm not saying the brass shouldn't have confidence, but the Oilers have to stop over promising and under delivering.
We all remember the, "I think I know a little bit about winning, if there's ever a concern," statement from Kevin Lowe when he hired Craig MacTavish and Scott Howson. Lowe knew how to win as a player. No one can debate that. He was a fierce competitor and more valuable on the ice than many give him credit for. But winning as a player is far different than winning as GM. There is no direct correlation between winning as a player and winning as a coach or GM.
Bill Torrey, Al Arbour, Glen Sather, Craig Patrick, Scotty Bowman were the coaches and GMs of the Islanders, Oilers and Penguins when the won back-to-back Stanley Cups. None of them had great success as players, but they excelled as coaches and general managers. Many great players have become coaches or managers, and rarely do they have the same success. It is much different building a winner than it is being the player who helps the team win.
MacTavish said he'd make BOLD moves, and that statement has haunted him the moment the words escaped his lips. He has since realized that making trades in the NHL is harder than he thought. He's overhauled the entire roster, except for Hall, RNH, Eberle, Yakupov, Schultz and Petry, but when you tell people you will make Bold moves, they automatically expect more than just acquiring decent NHL players.
Suddenly they expect great players.
MacTavish has tempered his comment regarding moves since his first press conference, but when he signed Justin Schultz, he once again erred in overselling his product.
"We want to look after our players, and we want to send a message to all our players that we are a loyal organization," he began when discussing the one-year deal. It makes sense to say that.
He then added, "There's a significant gap where the player is currently and where we expect him to be." Again, a fair comment, but 20 seconds later he added a line that will now haunt Schultz, because it gave some people unrealistic expectations.
"I think that Justin has Norris Trophy potential, and I don't think there are too many people who disagree with me in that regard," said MacTavish. There was no reason to oversell him. He isn't close to a Norris trophy candidate at this point, which is fine, because if he was he'd be a top-10 defender in the NHL and you wouldn't have signed him for only one season.
Oilers fans aren't stupid. They recognize his potential, but realize there are areas he needs to improve on. Stop over-hyping your players. It is not helping them.
Eakins has also done that, most recently with his captain Andrew Ference. At his press conference last week, when he announced that Hall and Eberle would be the alternate captains he opened with this, "Obviously, Andrew is second-to-none in the league with his leadership and I feel Taylor and Eberle earned the full-time slots."
The Oilers haven't been close to a competitive team under Ference. Why suggest his leadership is on par with Toews, Crosby or others? It just isn't necessary. 
It isn't just the talk that infuriates the fans, it is the decisions that management and the coaches have made.
Petry being a healthy scratch is the latest in a string of bad decisions.
Not adding any veteran depth at centre. I don't believe any sane fan expected a legitimate 2nd line centre, but at least bring someone to camp with experience who the coach could lean on in tough times, or when RNH gets injured.
I don't need to revisit the past any more, but eight seasons of losing has many people frustrated and fed up.
I sense the team needs a win tonight even more than the fans do. It is only three games, but being outscored 15-7 (SO goals don't count in my books) through three games does not look good.
The players need to play better, the coaches need to coach better and management needs to provide more talent.
It is time they let their actions do their talking.
LINEUP
The Oilers didn't skate in Phoenix this morning so we won't know official lines until later tonight. We do know that Ben Scrivens will start. Viktor Fasth was put on IR today and the Oilers recalled Richard Bachman. They also sent Bogdan Yakimov back to OKC and recalled Steve Pinizzotto.
The Oilers need some more energy and life in their lineup, so Pinizzotto makes sense, but he won't help the top three lines. Their top-nine forwards need to play with more desperation.
Petry should be back in the lineup, and if it was me, I'd take out Hunt. I'm sorry, but at ES he is not ready to be an NHL defender. He has a wicked shot, and isn't afraid to use it, but the Oilers need their D-men to be better at preventing goals than scoring them.
COYOTES
Sam Gagner will play against his former team for the first time. He will wear #9 and centre the third line between Lauri Korpikoski and David Moss. The rest of their lineup will be:
Boedker-Vermette-Doan
Klinkhammer-Hanzal-Erat
MacMillon-Vitale-Chipchura
Yandle-Stone
Ekman-Larsson/Michalek
Schlemko-Murphy
Smith
Dubnyk defeated the Kings 3-2 on Saturday, but Smith will get the start after giving up six goals to the Jets in the season opener.
TONIGHT…
GAME DAY PREDICTION: Loyal readers, Jim, Alan and Steve all emailed me asking for a picture of Ms. Lima. They felt she is a good luck charm. I won't argue with that rationale, and just because those three gents were so polite with their request, however I will pick a 3-2 loss.
OBVIOUS GAME DAY PREDICTION: The Nation is still fired up from last night. The comments sections will be angry like an old man trying to send back soup at a deli. ***George Costanza you are the best***
NOT-SO-OBVIOUS GAME DAY PREDICTION: Perron and Gagner drop the mitts in the second period, and older Oilers fans instantly think of the night McSorley and Messier went at it in February of 1990.
Recently by Jason Gregor: