5 Bold (or not) Off-Season Predictions
Normally, we'd all be spending this first week of July arguing over free agency, but for the second straight year, COVID rearranged our regularly scheduled programming and pushed back the NHL's annual shopping day. Instead, I'm offering up my five boldest (or not!) predictions for the Edmonton Oilers offseason, and I encourage you all to keep score and let me know how wrong I was as the new season draws nearer.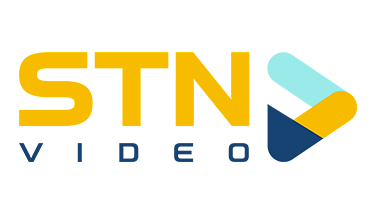 5. We lose Benson or Jones in expansion
A few weeks back, The Athletic's Daniel Nugent-Bowman wrote about the Oilers likely running with the 7-3-1 model for the Seattle expansion draft, and the math has me thinking that Jones or Benson are the two most likely candidates to get plucked provided that Adam Larsson got signed before the draft. Then, just a few days ago, Bob Stauffer tweeted out his own version of the protected list which is probably somewhere in the ballpark of what the real team is actually thinking, and he had both RNH and Larsson included with the caveat of having them sign before the deadline to submit our list. With Nuge now locked up and the Larsson negotiations underway, it's starting to look more and more like Stauffer's list is going to be what we get. Unless Uncle Ken has some kind of deal cooking with the Kraken, my bet would be on Jones to be the one leaving our depth chart. I don't really like it, but that's the card I'm playing.
4. The Same Goaltending Duo
The more I think about it, the more I can see Ken Holland bringing back the same goaltending tandem for the 2021-22 season regardless of whether I like the idea or not. When Bob Stauffer asked about the possibility on his show shortly after the season ended, Holland said "Why not? It was a good tandem for us… The statistics tell us that we got good goaltending. The eyeballs I used to watch our team over 56 games tells us that." Now, I don't necessarily think that Smith and Koskinen would be his preferred choice between the pipes, but I also won't be surprised if he avoids the Kostco buyout simply by keeping him for the last year of that contract. I know we have the cap space to make a Koskinen buyout work, but with only one year left on his deal, I wonder if the brass will be comfortable with rolling the dice. Again, I'm not saying this is the way I would do things if it were up to me, but no one at the OEG really cares what I think so I'll just hang out here and give you all my best guess.
3. The Larsson Contract Will Be at Least a Year Too Long
I honestly like hearing that the Oilers are going to bring @Adam Larsson back because I think he offers a flavour of defence that this team needs and sorely lacks when he's out of the lineup. The problem I know I'm going to have when the news becomes official is that the deal will too long. As we saw with the RNH extension, Holland is not opposed to locking up his key pieces and with the way he spoke about Larsson in his post-season presser, it makes me feel that this one will also be longer than it should. But before you jump on me, it's not that I worry about Larsson's play falling off so much as I'm concerned about his body holding up, especially with the way he throws himself around in the name of keeping pucks out of his net. Will his back that has bothered him at times in the past be able to withstand another three or four years of punishment? I hope so, but the term on this deal still scares me. We already lost one of our defencemen due to injury — I miss you, Klef — and I fear that going too long with Larsson could be another chapter in that same series.
2. We Will Get Mad About Most Trades
If there's one thing that Oilers fans are good at it's getting upset about trades that happen around the NHL that we had no part in. On Thursday, the Predators traded Viktor Arvidsson to Los Angeles and many of us were wondering whether or not Ken Holland was even in on the conversation, or how much he'd even be willing to pay for a guy like this. We all know we need upgrades throughout the lineup, but how many opportunities will we miss on the road to get there? I'm going to guess a guy like @Seth Jones will get traded to literally any team that isn't the Oilers for a price that seemed reasonable, and that transaction will be enough to trigger the Twitter masses for yet another passionate fight. Even if the Oilers don't even have a need for any of the guys that get moved, we'll still find a way to turn it into an Oilers problem and I love it. Oilers fans are the best and I don't care what anybody says.
1. James Neal will be bought out
My final not-so-bold prediction for the offseason is that Ken Holland will buy out James Neal from the remaining two years of his contract. If you've been reading my stuff for any length of time, you'll know how much I hate having dead cap space on the books but I think this is a situation where it may actually make sense, especially if Neal isn't going to be an everyday player.
According to the folks at PuckPedia
, the Neal buyout would carry a cap penalty of $1.916 million/year over four years, a savings of $3.8 million for the first two years. While I would generally agree that tacking on nearly $2 million in dead money to your books is generally a bad idea, it would be even worse if Neal was scratched as he was often this past year. I know he had some health issues that contributed to his limited use, but I also wonder whether those slow boots of his will be able to keep up for much longer. Unless Holland can find a way to pawn Neal off on Seattle, I have a sneaking suspicion we're going to see his name as a buyout whenever the window opens.