A Look at Jay Woodcroft's First Month with the Oilers
Photo credit:Darren Yamashita-USA TODAY Sports
The Oilers are 8-5-1 since Jay Woodcroft made his NHL head coaching debut one month ago today. Woodcroft and Assistant Coach Dave Manson's early focus was to reduce scoring chances against. Through 14 games there has been a distinct drop in scoring chances, specifically off the rush.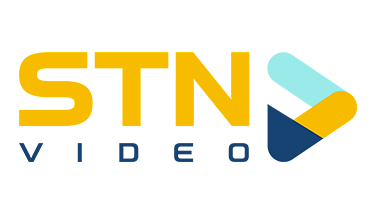 It is only 14 games, so it might be too early to make an overall assessment, but I wanted to look at some data to see what has changed under Woodcroft compared to Dave Tippett.
Let's start with the basics.
Edmonton was 23-18-3 with Tippett, a .557 points% and they averaged 3.18 goals/game and allowed 3.31.
Woodcroft's Oilers are 8-5-1, a .607P% and have averaged 3.28 goals/game and allowed 2.85.
The GF-GA has improved.
The biggest improvement has come at 5×5.
| | | |
| --- | --- | --- |
| 5×5 per game | Tippett | Woodcroft |
| Goals | 2.00 (13th) | 2.07 (20th) |
| Expected goals | 2.13 (10th) | 2.05 (14th) |
| Shots | 25.4(12th) | 23.4 (17th) |
| Slot Shots | 10.5 (9th) | 9.6 (16th) |
| Inner slot shots | 5.3 (7th) | 5.0 (10th |
| Rush chances | 5.6 (5th) | 6.1 (3rd) |
| Rebound | 6.7 (6th) | 4.4 (24th) |
| Forecheck chances | 2.0 (24th) | 1.4 (25th) |
| OZ possession | 5:49 (1st) | 4:40 (12th) |
Edmonton has scored at a slightly higher rate with Woodcroft, despite having a lower expected goals. So far the Oilers have fewer shots, rebound and forecheck chances under Woodcroft, but they've slightly increased their rush chances. The biggest difference has been time of possession in the offensive zone. The Oilers are down 1:09 game at 5×5 possessing the puck in the offensive zone. That is a surprise to me considering their offensive zone possession time against is also lower, which you can see here in the defensive breakdown.
5×5 Defensive stats….
| | | |
| --- | --- | --- |
| 5×5 per game | Tippett | Woodcroft |
| Goals against | 2.27 (27th) | 1.50 (3rd) |
| Expected goals against | 2.06 (18th) | 1.97 (17th) |
| Shots against | 24.9 (19th) | 22.3 (3rd) |
| slot shots against | 11.0 (28th) | 8.7 (6th) |
| inner slot shots against | 4.5 (13th) | 4.1 (10th) |
| Rush chances against | 6.2 (32nd) | 3.9 (6th) |
| Cycle chances against | 5.5 (14th) | 3.4 (1st) |
| Forecheck CH against | 1.9 (11th) | 2.0 (19th) |
| Rebound chances against | 1.5 (25th) | 1.1 (14th) |
| OZ possession against | 4:14 (11th) | 3:55 (6th) |
Here is where we notice a significant difference. The Oilers' rush chances have dropped from 6.2 to 3.9 and their slots shots against have gone from 11.0 to 8.7. It is interesting to note how the expected goals against has only dropped slightly from 2.06 to 1.97, despite the actual goals going from 2.27 down to 1.50.
Edmonton's goalies have a combined .910Sv% since Woodcroft was hired after having a .900sv% with Tippett on the bench. Limiting chances plays a role for sure, but Edmonton was allowing more goals than expected with Tippett, and right now they are allowing way fewer than expected under Woodcroft. Something to monitor.
It is interesting to me that under Tippett the combined offensive zone possession time (for and against) was 10:13 per game, and with Woodcroft it has been 8:35.
SPECIAL TEAMS…
This past Tuesday Woodcroft noted how that morning was the first time they'd really had time to work on special teams. Their initial, and main focus, was to improve their defensive zone play at 5×5 and it worked. We've seen improvement, but now they need to tighten up their special teams.
With Tippett, the power play was 27.6%. They scored 34 goals on 123 chances and averaged 2.80 PP chances/game.
With Woodcroft, the PP is 18.4%. They've scored 9 goals on 48 opportunities and averaged 3.50 PP/game.
The power play struggles began before Woodcroft arrived. It got sloppy and lazy at times. It did look much more in sync and effective against Washington, which is one of the best penalty killing teams in the NHL. The Oilers are hoping to build off that. Edmonton's recent uptick in power play chances further outlines why improved power play efficiency is a must.
The penalty kill needs a reset as well.
With Tippett the PK was 76.7% allowing 30 goals on 129 kills. They averaged 2.93 kills/game. Edmonton also scored five shorthanded goals.
With Woodcroft the PK is 73.1% allowing 14 goals on 52 chances. They are averaging 3.71 kills/game and haven't scored shorthanded.
The Oilers are getting more PP/game, but they are also taking more penalties recently. And a main reason they haven't won more games is due to subpar special teams. If they are going to continue to take this rate of penalties, they have to tighten up their penalty kill.
CONCLUSION…
Fourteen games is still a rather small sample size, but the most noticeable difference has been the improved play defensively at 5×5. That has to continue if the Oilers want to make the playoffs and win at least one round in the postseason. It is important to note that the chances against, and goals against, have gone up the past eight games. In Woodcroft's first six games the Oilers outscored teams 17-9 at 5×5. In the last eight games they've been outscored 13-12 at 5×5. Part of that is who they played, and a high volume of games in a short period of time, but the players must remain diligent and consistent in their defensive approach 5×5.
Injuries can play a factor, but injuries were also a factor when the Oilers' blue line was decimated by injuries in November, so injuries have impacted both head coaches.
The good news for Woodcroft is he is starting to get players back. Zack Kassian returned on Wednesday and he played quite well. He was physical and chipped in with another assist. There are games where Kassian needs to be more engaged, but he has 15 points in 36 games this season. He is averaging 1.96 points/60 this year. The only season he was higher was in 2020 when he produced at a 2.21 P/60 clip. And that year he played exactly 75% of his total ice time with McDavid. He skated 693 of his 924 minutes with the Captain.
This season he's spent 20% of his total ice-time (95 minutes of 458) with McDavid. Kassian has been quite productive in his minutes. He can ignite frustration amongst fans because some games he doesn't look engaged, and it is more noticeable because when he is engaged he's physical and really moving.
He skated with Brad Malone and Josh Archibald today and it looks like Archibald will make his season debut tomorrow. Woodcroft hinted Tyson Barrie will also return tomorrow. He'll draw in for William Lagesson, while Colton Sceviour comes out.
Kassian, Archibald, and Barrie are upgrades over the players they took out of the lineup. Jesse Puljujarvi could return late next week, while Ryan Nugent-Hopkins likely won't return until after the trade deadline, but each game the Oilers' on-ice roster gets a bit deeper with more players returning.
That should only help them and Woodcroft as they push towards the playoffs.
Recently by Jason Gregor: