Clips and Quotes: Edmonton Oilers lose 3-1 stinker to Calgary Flames
Photo credit:Sergei Belski-USA TODAY Sports
Salt in the wound. Final score: 3-1.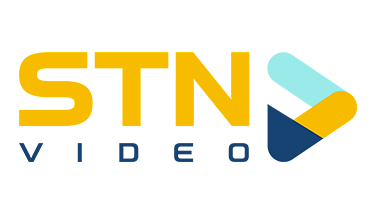 The Clips
The Quotes
Leon Draisaitl
On the Oilers powerplay: "We're not in sync right now. It's an area that has to improve. We needed it tonight, and we didn't have it. We have to be better at it."
On the game: "I mean, we played a solid game I think. Not going to win very many games if you score one goal. I thought on the defensive side of it, it was good. Offensively, maybe didn't create enough."
On if he saw the Flames do anything that slowed them down: "They're a good defensive hockey team, of course. We're obviously missing guys, but every team goes through that — that's not an excuse. Just have to find a way to create a little more."
On two wins in their last 8 games, the Oilers' compete level right now: "I don't think it's ever a question of competing, or battle level. I think we're playing our hearts out. Again, if you score one goal, you're not going to win many games. Obviously, there's top guys in our lineup, those are key minutes. Nuge plays 20 minutes a night. It's hard to replace a guy like that. It's hard to replace 16-17 minutes from Puljujarvi, but, again. it's okay — every team goes through that. We have to find a way to bank in some points regardless."
On playing top teams, details are those games: "Those teams are always hard to play against, of course. But we need those guys that we don't have right now. Good teams, I think we're in every game. Just got to find a way to come out on the other side."
Draisaitl was asked something along the lines of players stepping into the lineup to score goals: "You can't expect Brad Malone to come in here and score three goals tonight. That's on Connor, that's on me, that's on the top guys that are getting paid to create. We probably didn't do enough of that tonight. They're playing great for us, they're giving us real, hard, solid minutes, so that's the least of their worries."
Devin Shore
On his goal: "I'll take the bounce."
On what held the Oilers back: "In every game in this league, especially two good teams, Battle of Alberta — the difference is always going to be really small and in the details. Just a few things all over the ice you probably want to clean up and that ends up being the difference."
On if the special teams lost the Oilers the game, or if it was something 5×5: "Special teams, they can be difference makers. You want to win that battle, and we didn't tonight. I thought our powerplay had some good looks too. they get one on the powerplay there. 5×5, kind of similar. I thought there were good stretches where we played hard. But again, small details here and there that end up being the difference."
On Draisaitl's comments re: Malone's not being relied on to produce: "Yeah, you're right. I'm not going to talk about those guys (Connor, Leon) — they're unreal and have the ultimate trust in us. They're going to hold themselves accountable and I think it's important for every guy, as cliche as it is, look in the mirror and know what makes you successful individually and that usually comes together as a team game. I think if everyone focuses on their own job we'll be fine."
On momentum, getting some off the Oilers powerplay: "Like I said before, those guys are so good on the powerplay. We have the ultimate confidence in them. You're not going to go 3/4 the entire season. There's ebbs and flows to special teams, there's ebbs and flows to an individual and to a season. we know they're working really hard, Gully is really good as a powerplay coach. They're dialing in their meetings and stuff. I'm not worried about them at all."
On being on the outside looking in of the playoff picture: "Any game you go into you're looking to get points. I think if we look at the standings that would not be the way to go. I think we're trying to build something as a group in the way we play and I think that needs to be our focus and let results kind of be a byproduct of that. Like you said, a lot of games left. We're over the halfway mark. If we start looking at the playoff picture, I don't think that's a recipe for success right now."
Jay Woodcroft
On the game: "I thought it was a competitive game. In the first period, we had a couple powerplay opportunities we let slip by we need to be sharper on. We have up a penalty kill goal on a fortuitous bounce there and then, for me, we made a little bit of an error on our rush coverage on the second one there. Fought back to make it 2-1. Had some good looks, were unable to solve the goaltender. In the end, we made a little error just at the blue line there and it ended up costing us. Competitive game, but there were some things we can clean up."
On if he thinks injuries are catching up: "Well, I think our schedule is what our schedule is, and our injury situation is what our injury situation is. I thought the 20 players we dressed tonight gave us everything we had tonight. It was a competitive game against a good team. We're going to continue to work at our game here and continue to get healthy as well."
On the Oilers powerplay: "Can't forget we're missing three key pieces, four even with Bouchard out today as well. There is no easy answer on it. We're going to look to address some things personnel-wise to give it a fresh look. we're going to work on it in practice. I think we can be more substantive in zone, more substance, more shots to the net looking for second and third chances. Not just relying on a certain player. It's about finding that second and third opportunity and scoring a dirty one around the paint."
On not letting points slip away: "Nobody is happy we didn't win the game tonight, there's disappointment for sure. But it's one game. we're going to work to correct a few things in our team game, we're going to work to get healthy and our preparation and focus is on the Washington Capitals here."
On playing McDavid and Draisaitl together: "We were down 2-0, I was looking for a spark. I really liked Evander Kane's emotional attachment to the game. I thought he was a factor in the game tonight and tough to handle for the other team. I was just looking for a spark tonight. It didn't end up working to our advantage, but I think some of our other lines played pretty well, spent some time in the offensive zone. The other team is pretty good defensive team, they make it hard. But we had some good looks, we just didn't convert on them."
---
Zach Laing is the Nation Network's news director and senior columnist. He can be followed on Twitter at
@zjlaing
, or reached by email at zach@oilersnation.com.
---