Clips and Quotes: Edmonton Oilers upset Florida Panthers 4-3
Photo credit:Reinhold Matay-USA TODAY Sports
What a massive, massive win for the Oilers. Final score: 4-3.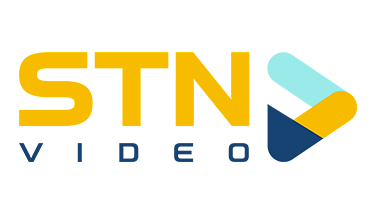 The Clips
The Quotes
Derek Ryan
On his hat trick: "Pretty happy, obviously, that's a big win on the road. Getting my first hat trick in the NHL at the ripe age of 35 feels good."
On finding out he's the oldest oilers player to score a hat trick: "No way! Put that on the wall, hey?"
On the road trip, a win against Florida: "It definitely gets the ball rolling in terms of confidence for myself and the group. This isn't an easy building to come in on the road. First part of a back-to-back, so it's a big win. Get the confidence rolling and we can roll into Carolina tomorrow, hopefully, tighten it up a little bit and try to get another two points."
On Koskinen's game: "Unbelievable. I feel like he made a dozen top saves there. He was dialed in, on his game. I feel like we can tighten up in front of him for sure — that being said, that's a pretty high-powered offence over there. They're going to get their chances and Mikko was ready to bail us out when they did."
On his play under Woodcroft: "The confidence is moving for sure. When you say a little more opportunity, I'd say it's a lot more opportunity. That has definitely translated into some confidence in myself and the line I've been playing on. The first part was tough when you're not playing much. You're sitting there for a long time and it's hard to get your momentum, rhythm of your game. I feel I've been able to get more rhythm in my game under woody. He's getting me in key situations. I've been enjoying it."
On his second goal, a snipe over Sergei Bobrovsky's shoulder: "It was a delayed penalty there, clouder made a nice play, had some speed on the outside there. I knew where I wanted to put it. Maybe the goalie thought I was going five-hole like a fanned shot on the first one. I tricked him a bit and it felt good to see that go in."
On if his first goal sparked the Oilers: "Yeah, for sure. i thought early on we were talking on the bench, we needed to get some more pucks to the net, some shots. after, it started to snowball a bit. getting that first one is huge, we haven't done that often this year."
Mikko Koskinen
On the game: "They came pretty hard and a lot of shots to the net. They got a couple chances but I thought we were pretty happy we were only one goal behind after the first. We talk in the first that we need to get back to the game and that's exactly what we did. Then we hold the lead in the third. It's a big win for us. I felt like I was making the right read at the right time. That makes the lateral movement so much easier. I just have to trust my reads, I think that's the biggest thing. Today, they were strong. The wins are the only thing I'm counting here. It was a big win for us and a big game tomorrow. We have an excellent chance to get more points tomorrow. It's a great challenge for us."
On Derek Ryan: "He's awesome. He's so calm and you can rely on him any situation on the ice or off the ice too. He's a great guy and I'm so happy for him he got three goals and first NHL hat trick."
On the team's reaction to Ryan's hat trick: "Oh yeah, they were super happy. Almost like too happy after the second period. He's a great guy. He's battled really hard. The way into the NHL wasn't certain he was going to make it. He played many years in Europe and those stories are great to see. when you put hard work in and it pays off at the older age. Super happy for him."
Jay Woodcroft
On Ryan: "I'm proud of him. He's been a heckuva hockey player here over the past couple weeks. He's really shown some pop in his step with his increased role and responsibility. To see a teammate like that get rewarded with three goals, the whole dressing room was ecstatic for him."
On what he's seen from Ryan: "I think his hockey IQ is just off the charts. He knows how to navigate around the arena. So positionally, he seems to be in the right spots most times. I think the move to the right-wing has rejuvenated him a little bit.It's given him a little bit of a different focus. he's good in the faceoff circle, so whoever he plays with he can help out on a right-handed faceoff. I think he has underrated skill, a real underrated player for a lot of years in the NHL. In order to win games, especially win games on the road in tough environments, you need sometimes some unusual suspects to step to the front."
On Koskinen: "I just thought he was somebody who held us in the game when we gave up a few chances. That's a really good hockey team. They're at where they're at for a reason. They lead the NHL in goals for a reason. I thought there was a lot of good tonight. There's stuff, again, we got to clean up, but we found a way to win. We don't do that unless Mikko turns in the performance he did today. He's someone who found the right save at the right time. I'm proud of him and happy for him."
On what the win says about the Oilers: "If look at the game tonight, I don't know if it went exactly to script, or how we wanted to win the game, but what I liked is we stuck together, worked for each other, and found a way to scratch and claw our way to two points. I really believe winning is a skill and beating the best teams in the league, it takes a special mindset to do it. I thought we showed some maturity in our game in how we handled that. Another good game vs. another really good hockey team."
On Nugent-Hopkins: "No news on Nuge just yet. I'm sure we'll have more information tomorrow after he's been fully evaluated."
---
Zach Laing is the Nation Network's news director and senior columnist. He can be followed on Twitter at
@zjlaing
, or reached by email at zach@oilersnation.com.
---