Edmonton Oilers activate Devin Shore from IR, place Brendan Perlini on waivers
Photo credit:Eric Bolte-USA TODAY Sports
This morning, the Edmonton Oilers announced via their social media channels that the team has activated forward Devin Shore from the injured reserve and placed Brendan Perlini on waivers in order to clear the space needed to make it happen.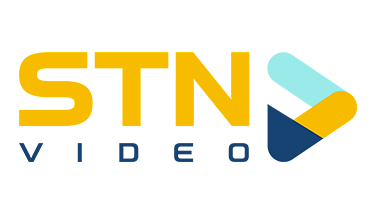 After missing the last month with
an undisclosed lower-body injury
suffered against the New York Rangers, Devin Shore is back and ready to be reinserted into the lineup and will hopefully provide a spark in the bottom-six. Before his injury, Shore got into eight of the team's 10 games as the team's fourth-line centre and looked like he was starting to establish himself as a viable option for that spot. Now that Ryan McLeod seems to have cemented his place in the lineup, I was curious to see where Shore would fit upon his return, and based on the line rushes from the morning skate, it looks like he'll be starting at left-wing with Derek Ryan assuming the duties at centre.
While Shore's fancies are nothing at all to get excited about — he has a 39.66 CF% and a 33.21 xGF% through 61:52 in TOI — it's clear that Dave Tippett values his versatility and ability to kill penalties, making his insertion into the lineup over Tyler Benson almost inevitable. What will be interesting to see, however, is how much leash Shore will have in that spot while he gets up to speed after missing the last 13 games. Over the last little while, the Oilers' bottom-six has been getting caved in at even strength and is currently on pace for 93 goals against, which would be the high watermark for this team over the past five seasons. Needless to say, the Oilers need to find a way to get more out of their depth players and the major question here is how much Shore will help to make that happen.
To make room for Shore in the lineup, the Oilers have placed pre-season champ, Brendan Perlini, on waivers to clear the spot and I doubt anyone reading this will be all that surprised by the choice. In 13 games played, Perlini has no points and has only registered six shots on net, making it unlikely that anyone will claim him on the way down to Bakersfield. After the way he shot the lights out in the pre-season, it's almost a bummer that Perlini wasn't able to make it work when the dance got going for real, but he wasn't doing nearly enough to earn a spot in the lineup and I wouldn't be surprised if that's the last we see of him at the big-league level in 2021-22.
SHORE'S SEASON SO FAR
| Season | GP | G | A | P | +/- | PIM | PPG | PPP | SHG | SHP | GWG | OTG | S | S% |
| --- | --- | --- | --- | --- | --- | --- | --- | --- | --- | --- | --- | --- | --- | --- |
| 2021-2022 | 8 | 1 | 1 | 2 | -3 | 4 | 0 | 0 | 0 | 0 | 0 | 0 | 5 | 20 |
| NHL Career | 334 | 45 | 72 | 117 | -61 | 59 | 5 | 24 | 4 | 5 | 7 | 0 | 403 | 11.2 |