Edmonton Oilers' Connor McDavid, Darnell Nurse, speak on Evander Kane signing
A new look Oilers will take to the ice Saturday night against Montreal.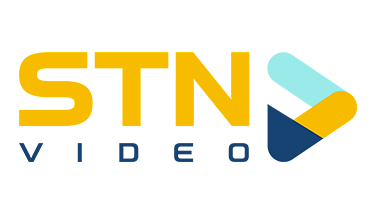 Then? The work begins by finding him a fit in the lineup.
After the Oilers 3-2 win against the Nashville Predators Thursday night, part of the team's leadership group spoke to the media about Evander Kane, bringing him into the room, and how to manage past off the ice issues.
Here's some of what they had to say:
McDavid on adding Kane and his impacts on, and off the ice.
"I think it's important we acknowledge that there have been some issues. but he's coming in and we trust Kenny, we trust the leadership and the group. We have some older guys that don't wear letters that are a huge piece of that room. We think he can come in and he can help us on the ice."
Nurse on the Oilers leadership group, keeping players in line and setting standards.
"I'd say over the course of the years as our leadership group has gotten older, and more established in the league, there's a culture we're starting in the room. The thing about when you have a good team and good culture is you can bring players from the outside and drive them into that culture, and let them embrace it. For us, we're bringing in a really really good hockey player that is going to make our team better and we're going to bring around a culture that (and) I think Kenny wouldn't have signed him if he didn't fit into it. We're excited to bring him in and build off the few games that we've had with some success."
McDavid on speaking with Ken Holland about Kane, then on his own conversation with Kane.
"Kenny does a great job of keeping an open line of communication and he's very good to his players. He's been very good to us, and we had a conversation about it. We fully trust Kenny and his decision-making in putting together a roster."
"We had a conversation like anyone when we're looking to add a piece. I had a really good conversation and explained to him we're a team that is looking to go on a run and obviously if he can come in and add to that in any way possible then that's what we're looking for. He was great at acknowledging there's maybe going to be some backlash, and I think it's a good opportunity for both sides. For him to come in and re-establish himself in the NHL and for us to add a player of his caliber. I think it's a good opportunity for both sides."
Nurse on adding Kane into the culture the team has built.
"The good teams in the league, the successful teams in the league can add players, and they buy-in because that's really the only choice when they come into a team. I think that's what we're trying to build around here and this is no different. Evander is going to be a great player for us, and our culture is just going to need to get stronger and stronger so players can come in and embrace it."
---
Zach Laing is the Nation Network's news director and senior columnist. He can be followed on Twitter at
@zjlaing
, or reached by email at zach@oilersnation.com.
---