Follow the Money
While the Edmonton Oilers haven't looked worth a damn for more than a few stretches during a losing streak that reached three games in Tuesday's
4-1 loss to the Minnesota Wild
, it's interesting to note they're rated as the NHL's seventh-most valuable franchise in the annual valuation of teams done by
Forbes
magazine.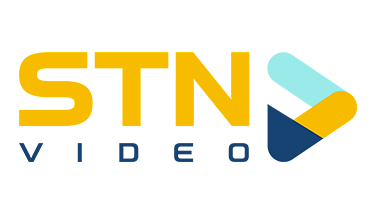 According to Forbes, the value of Daryl Katz's team has jumped 100 per cent since a year ago as the Oilers have gone from $550 million to
$1.1 billion
. The New York Rangers lead the way at $2 billion, up 21 per cent from last season. The other teams ahead of the Oilers are the Toronto Maple Leafs ($1.8 billion), Montreal Canadiens ($1.6 billion), Chicago Blackhawks ($1.4 billion), Boston Bruins ($1.3 billion) and Philadelphia Flyers ($1.2 billion).
An excerpt from the article: "The biggest rise in these valuations belongs to the Oilers, who doubled in value from last season's ranking,
to $1.1 billion
. We now believe that we were short-changing them on revenue in the past and have verified that the team ranks in the top quartile in the NHL in every important revenue category, including local media, where they are in the top five . . ."
For context: in 2009, a year after Katz purchased the Oilers from the Edmonton Investors Group for $170 million, the Oilers rated 24th out of 30 teams. As a reporter who covered the team during the lean years when ownership shifted from Peter Pocklington, as his financial house of cards collapsed, to the EIG, which rode to the rescue and kept the team here, and later on to Katz, this is a valuation I never thought I'd see.
Even without winning a Stanley Cup since 1990, the Oilers have rebuilt their brand, and there's no question Rogers Place is making a difference to the bottom line. Debate about who paid what to make the Katz deal happen and get the new rink built is fair game. So is consternation, in full bloom now, over this current three-game skid. That said, this valuation not so many years after this city was in danger of losing the Oilers, is great news.
It wasn't pretty and it took at least a couple of cash calls, but the members of the EIG put their money on the table and dragged this franchise along as best they could until Katz came along. Anybody old enough to have lived through that time will ever forget it. You can't win the game if you aren't even in the game. Here we are.
ABOUT CAM
I get it that Cam
Talbot
was in a bit of a lull in his career when interim GM Keith Gretzky decided to
trade him to Philadelphia
in February 2019, but I've always thought the team fumbled the chili big-time with how and why they moved him along.
Talbot, now 34, is a really good goaltender and a good man, so I'm happy to see the success he's enjoying in Minnesota, including Tuesday's 38-save performance for his 13th win of the season after stops in Philly and down the road in Cowtown.
When Peter Chiarelli inked Mikko Koskinen to a three-year deal worth $13.5 million on his way out the door, Talbot was destined to be a goner. Bad call. Then, needing to find some cap space for Andrej Sekera, the Oilers took a salary dump by sending Talbot to Philly for
Anthony Stolarz
, whose $761,000 cap hit was a lot more attractive than any of his stats. Bad call.
Talbot, who set a franchise record for single-season wins with 42 in 2017-18, was a terrific player here. As important, he and wife Kelly were happily involved in the community during their time in Edmonton. Typical of Talbot, on Tuesday he took time to tape a segment promoting the EOCF 50/50 draw in the name of Joey Moss in support of the Edmonton Down Syndrome Society.
Previously by Robin Brownlee
Recent articles from Robin Brownlee