Edmonton Oilers place Ryan Nugent-Hopkins on COVID protocol
Photo credit:Sergei Belski-USA TODAY Sports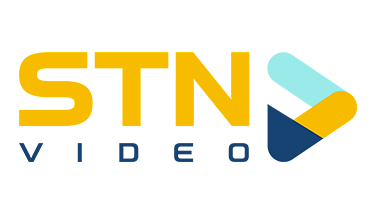 This morning, the Oilers announced via their social media channels that Ryan Nugent-Hopkins has been placed in COVID-19 protocol and will likely miss the next week or two as a result.
Seeing as the list of players around the NHL going on COVID protocol continues to grow by the day, it seemed more than likely that the Oilers would also be affected by the virus and that's exactly what's happened this week as Ryan Nugent-Hopkins become the fourth member of the organization to be placed on the shelf. For a team that is still battling injuries (Hyman, Smith, Koekkoek) and struggling to get back on track, losing another top-six forward is the last thing the Oilers need right now and, if we're being honest with ourselves, it's hard to imagine this will be the end of it either. Seeing as Nuge played last night against Columbus, I don't think it's a stretch to imagine that more names coming which would put the Oilers back in a shorthanded situation that they just don't need right now. As I mentioned yesterday in the
Devin Shore announcement
, Nugent-Hopkins will now need to produce two negative tests 24 hours apart (
here's another look at the chart (page 18 of this document) to show how the process works
) to be pulled off the protocol list and get back in the lineup.
As more and more players around the league hit the COVID protocol, I wonder how long it will be until the league decides to press pause and allow its teams to get healthy again. While I certainly hope this is the last time we see any Oiler sidelined with COVID, the reality is that this is starting to feel like the beginning of a much bigger problem that will only be solved with a break. Even though it seems like the NHL wants to avoid a stoppage at all costs, I do wonder what it's going to take to change their stance, especially after some teams are now being asked to limit or eliminate fans in the stands altogether. Most importantly, I think I can speak for all of us when I say that we hope all four Oilers make it through this period without issue while they await their return. So far everyone has been lucky, and I'll be keeping my fingers crossed that it stays that way.
RNH'S SEASON SO FAR
| Season | GP | G | A | P | +/- | PIM | PPG | PPP | SHG | SHP | GWG | OTG | S | S% |
| --- | --- | --- | --- | --- | --- | --- | --- | --- | --- | --- | --- | --- | --- | --- |
| 2021-2022 | 28 | 3 | 22 | 25 | 0 | 4 | 0 | 14 | 0 | 2 | 0 | 0 | 65 | 4.6 |
| NHL Career | 684 | 188 | 315 | 503 | -48 | 227 | 50 | 183 | 3 | 9 | 24 | 4 | 1,618 | 11.6 |