Edmonton Oilers select Luca Munzenberger with the 90th overall pick
With the 90th overall pick, the Edmonton Oilers selected (D) Luca Munzenberger of the Kolner Junghaie U20 team.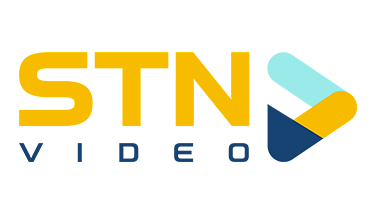 After sitting out in the entire second round, the Oilers got back on the board at number 90 with the pick acquired in
yesterday's trade with the Minnesota Wild
and they used it to select Luca Munzenberger of the German U20 junior league. Munzenberger, a native of Dusseldorf, GER, has spent the past two years with the Kolner Junghaie and has seen his international resume grow as he works his way up the ranks. Known for his mobility and physicality, the 6'2″ defender will add another defender that can move to an Oilers depth chart that is starting to have an impressive collection of LHD. While there's no doubt that Munzenberger is still a ways away from competing in the pros, spending at least another year in the OHL will provide him with another season of important development before making the leap to the next level.
In six games played with
Kolner Junghaie U20
, Munzenberger netted one goal and three points to go along with 6 PIMs. Munzenberger also represented Germany at the World Juniors Championship where he went pointless in five games.
WHO IS LUCA MUNZENBERGER?
As I always do, I dove into the Internet machine to find out what I could about our new friend, and I put together a collection of scouting reports that describe him:
"A big-bodied vacuum cleaner on defense who's been eating minutes like mad, Munzenberger is a first-year draft eligible with a late-2002 birthday who is committed to the University of Vermont. He was left off Central Scouting's initial Watch List but his play for Kolner Junghaie in Germany coupled with his ongoing performance in Edmonton at the World Juniors . He has ideal size (6-foot-, 190 pounds) but has the mobility and agility to cover faster players, especially when holding his line and transitioning into a backskate. Munzenberger's stride is as wide as they come and although he's style may not look pretty, he definitely gets from Point A to Point B faster than most teenage defensemen his size. He plays a mean, physical brand of hockey and can be considered a bit of a throwback. Munzenberger's role in the match against Slovakia was identical to his usage with Kolner Junghaie — he anchored the top penatly-killing unit and played the point on the power play. He has soft hands and delivers clean passes to any area in the offensive zone, but what makes Munzenberger dangerous is his lethal shot — he owns a bomb of a shot, not only for its velocity but for the sheer power he generates with little backswing. His wrister is just as nasty and Munzenberger is quite accurate whether he keeps his attempts low or high."
-Steve Kournianos, The Draft
Analyst
"We've watched him this year and talked about him, But to see him come over and play in this tournament – which for draft eligible players is the mecca – he came in and held his own. He was easy on the eyes. He was another guy who grew on me as the tournament went on," said another scout. "A little on the rugged side and he made that good first pass. He wasn't on our radar prior to the tournament but he showed well and looks like a draft."
-Sports Illustrated
WHERE HE WAS RANKED
MUNZENBERGER'S CAREER SO FAR
| SEASON | TEAM | LEAGUE | GP | G | A | TP | PIM | +/- |
| --- | --- | --- | --- | --- | --- | --- | --- | --- |
| | Kölner Junghaie U20 | DNL U20 | 18 | 0 | 3 | 3 | 2 | |
| | Germany U17 (all) | International-Jr | 6 | 0 | 0 | 0 | 10 | |
| 2019-20 | Kölner Junghaie U20 | DNL U20 | 33 | 4 | 14 | 18 | 41 | |
| | Germany U18 (all) | International-Jr | 10 | 0 | 0 | 0 | 31 | |
| 2020-21 | Kölner Junghaie U20 "C" | DNL U20 | 6 | 1 | 2 | 3 | 6 | |
| | Germany U20 | WJC-20 | 5 | 0 | 0 | 0 | 4 | -4 |
| | Germany U20 (all) | International-Jr | 5 | 0 | 0 | 0 | 4 | |
| 2022-23 | Univ. of Vermont | NCAA | – | – | – | – | – | |