Edmonton sports legend Joey Moss dead at 57
Photo credit:josephmoss.ca/galley
A man revered for his commitment to the Edmonton sports scene, Joey Moss, 57, has died.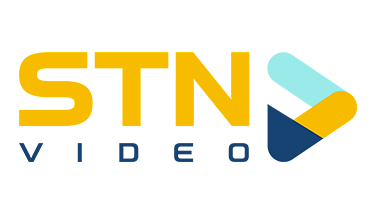 Moss, born in 1963, was the 12th of 13 children born to Lloyd and Sophie Moss. Born with the genetic condition Down syndrome, a disorder that results in developmental delays and varying intellectual disabilities, it never held him back.
Wayne Gretzky was the one who helped Joey get his start in Edmonton's sports scene. Wayne, who was dating Moss' sister Vikki in 1985, lobbied to Glen Sather to give Joey a job after seeing his hard work at a local bottle depot.
Whether he was filling up water bottles, folding towels or vacuuming the dressing room, Moss' commitment to the Oilers was unmatched as his tenure was longer than that of nearly anyone in the organization.
Joey's witty personality and outgoing nature were what made him such a staple. Moss could always be seen on the broadcasts of Oilers games right alongside the tunnel to the dressing room belting the national anthems, too.
Over the years, Moss worked hand-in-hand with all of those who walked through the doors of the Oilers arena. As his figure grew in the organization, so did it outside, too.
Moss became a staple of what it means to be an Edmontonian — someone who always came to work and gave it their all. His dedication was just as deep for the Edmonton CFL team, where Moss spent countless hours working a similar job to that with the Oilers.
He'd work for the CFL team from the opening of training camp in June through the middle of August, before heading to the rink to work in the Oilers room for the hockey season.
In 2003, Moss was given the NHL Alumni Association "Seventh Man Award" in recognition of the behind-the-scenes work Moss did. In 2015, he received another major nod as he was inducted into the Alberta Sports Hall of Fame.
Above all, Moss was beloved by everyone in the city of Edmonton. One thing is for certain: the Oilers locker room will never be the same.