The Time is Now
Photo credit:Eric Bolte-USA TODAY Sports
Edmonton Oilers' captain Connor McDavid wasn't setting the bar when he declared in front of assembled media on Tuesday the time for the Oilers to become legit Stanley Cup contenders is now. That had already been discussed behind closed doors and is understood by the team's core group of players.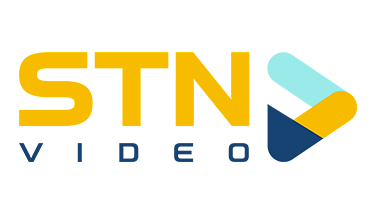 That said, when a player of McDavid's stature goes on the record with what's already been decided within a group that includes Leon Draisaitl, Darnell Nurse and Ryan Nugent-Hopkins, he's making it clear what the expectations are to the people waiting to see talk turn into action – the fans. It's doubling down. "Here's what we expect to do . . ."
Of course, Oilers' fans have heard that kind of talk more times than they care to remember since the run to the 2006 Stanley Cup final. You are acutely aware there's a big difference between talking the talk and walking the walk after being sold hope far too often. After all, no team declares "we just aren't good enough" before training camp even begins even when it's true.
Understanding talk is cheap, what McDavid said Tuesday doesn't sound like the same old thing to me. That's in part because these great expectations are rolling off the lips of the best player on the planet. More important, this looks to me like the best Oilers team we've seen during McDavid's time here.
McDavid, Draisaitl, Nurse and RNH are smack-dab in their prime playing years. At the same time, with the off-season additions GM Ken Holland has made, this roster looks deeper up front. That's a pretty good place to start.
THE TALK
Feb 17, 2021; Edmonton, Alberta, CAN; Winnipeg Jets defensemen Josh Morrissey (44) blocks a shot by Edmonton Oilers forward Connor McDavid (97) during the third period at Rogers Place. Mandatory Credit: Perry Nelson-USA TODAY Sports
"I definitely think the time is now," McDavid said during a live hit with media Tuesday. "The old excuse that we're young guys is no longer. For us as a group, I think the time is now to start really pushing this thing."
Have the Oilers had the makings of a better roster going into training camp during McDavid's time here than they do now? Maybe that 2016-17 team that had 103 points and went two rounds in the playoffs? I'd say no, mainly because McDavid, Draisaitl and Nurse are playing at a higher level now than they were then.
Do newcomers Zach Hyman, Warren Foegele, Cody Ceci and the remnants of Duncan Keith represent an upgrade over the players from last season who are no longer here? Questions in the goal crease and all, I think so. The acquisition of Hyman gives coach Dave Tippett more juice in his top six than we've seen in a while.
"Yeah, it was obviously a busy summer, lots of new faces," said McDavid. "I like the moves. I think (Holland) and the management team did a great job. Now, it's on the players and the coaching staff to put it together. We have high expectations for ourselves. We've been building something here for the last couple of years. It's time to put it all together.
"I think for all the core guys, we all have to continue to play better. I think that's the only way we get better as a group, if we all internally continue to push and strive for better and continue to grow our games and develop our games all over the rink."
THE BOTTOM LINE
It's completely understandable that much of the Oilers' fanbase is in "show me" mode after so many years of lots of talk with few results. There were higher hopes for the Oilers two seasons ago before they lost to the Chicago Blackhawks in the play-in. One-and-done against the Winnipeg Jets, in a sweep no less, last season was yet another disappointment.
Show us, Connor. We wait.
Previously by Robin Brownlee
Recent articles from Robin Brownlee