Edmonton Oilers trade Alex Stalock to San Jose Sharks for future considerations
Photo credit:Jason Mowry-USA TODAY Sports
Late Wednesday night, the Edmonton Oilers announced via their social media channels that the team has traded goaltender Alex Stalock to the San Jose Sharks in exchange for future considerations.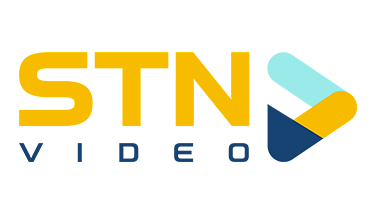 On Nov. 19, Stalock was tested for the coronavirus in order to get cleared to officially enter the Wild's TRIA Rink practice facility in order to get ready for the upcoming hockey season. The next day, at 3 o'clock, he was driving to his friend's cabin with his wife and three children when the Wild team doctor called to tell him he tested positive for the virus. Stalock's wife, Felicia, immediately put a mask on herself and their children, and the family turned around to return to the Twin Cities.

Still, Stalock didn't believe he had the virus. He had no symptoms and maintains he still never had a single symptom from having the virus.

In fact, after returning to the Twin Cities, Stalock said he had multiple negative tests and never once had another positive test.

He thought it had to be a false positive and asked to get clearance to the Wild's practice facility.

But following NHL protocol, doctors told him he first needed to go through a cardiac screening even though he was symptom-free.

Stalock took an EKG and echocardiogram figuring it was just a formality and, bluntly, a waste of time. But doctors immediately noticed an abnormality and ordered an MRI to get a better look at his heart.
At the time, the Wild listed Stalock as having
an upper-body injury
until further tests revealed that the issue he was battling was a heart condition known as myocarditis. The
Myocarditis Foundation
describes myocarditis as, "a disease that causes inflammation of the heart muscle. This inflammation enlarges and weakens the heart, creates scar tissue, and forces it to work harder to circulate blood and oxygen throughout the body."
Back in January, Stalock was cleared to resume his playing career and joined the Bakersfield Condors where he got into five games and posted a 3-1-0 record to go along with a .862 save% and 3.81 GAA. Now a member of the Sharks organization, Stalock will continue to work his way back to an NHL dream that had nearly slipped away, and I'll be happy to see him get a chance to get back in there. Despite being traded away, it's hard not to feel good for the guy.
While we have no idea what the Oilers get back in this 'future considerations' return for Stalock, one can only hope that the Hockey Gords will gift us some good karma at the very least. All the best, Alex. We'll be cheering for you.
ALEX STALOCK'S CAREER SO FAR
| Season | GP | GS | W | L | T | OT | SA | GA | GAA | SV% | SO | MIN |
| --- | --- | --- | --- | --- | --- | --- | --- | --- | --- | --- | --- | --- |
| NHL Career | 151 | 123 | 61 | 49 | — | 18 | 3,879 | 352 | 2.61 | .909 | 9 | 8,091 |