Expansion Day Live Blog
With the expansion draft coming up a few hours from now, I thought it would be a good idea to put together a live blog to give us all one single place to keep up with all of the action that started first thing this morning.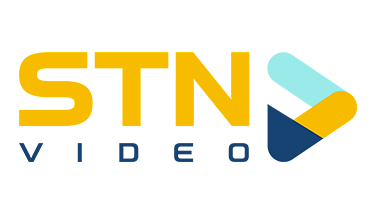 Since insiders like Frank Seravalli are breaking the news long before the NHL's expansion show is set to air, I figured that we'd all be best served to follow along with what's going on in one spot. Obviously, it's nearly impossible to keep up with everything that's going on around the NHL today, and I wanted to make sure you folks with adult jobs had a place to go to keep yourselves informed and up to date. And seeing as this day has already turned out to be insane despite not being anywhere close to show time, I can't wait to see what else happens as NHL GMs have seemingly dove into the silly season headfirst. What's yet to come? I have no idea, but with the way things are going, I imagine the rest of this day will be bananas.
OILERS NEWS
KRAKEN PICKS FROM AROUND THE LEAGUE
Want to know who the Kraken have taken but have no interest in waiting to watch the actual draft on TV? Fear not, my friends, this here list is ready to help.
Anaheim – Haydn Fleury (D)
Arizona – Tyler Pitlick (F)
Boston – Jeremy Lauzon (D)
Buffalo – Will Borgen (D)
Calgary – Mark Giordano (D)
Carolina – Morgan Geekie (F)
Chicago – John Quenneville (F)
Colorado – Joonas Donskoi (F)
Columbus – Gavin Bayreuther (D)
Dallas – Jamie Oleksiak (D)
Detroit – Dennis Cholowski (D)
Edmonton – Adam Larsson (D)
Florida – Chris Driedger (G)
Los Angeles – Kurtis MacDermid (D)
Minnesota – Carson Soucy (D)
Montreal – Cale Fleury (D)
Nashville – Calle Jarnkrok (F)
New Jersey – Nathan Bastian (F)
NY Islanders – Jordan Eberle (F)
NY Rangers – Colin Blackwell (F)
Ottawa – Joey Daccord (G)
Philadelphia – Carsen Twarynski (F)
Pittsburgh – Brandon Tanev (F)
San Jose – Alex True (F)
St. Louis – Vince Dunn (F)
Tampa Bay – Yanni Gourde (F)
Toronto – Jared McCann (F)
Vancouver – Kole Lind (F)
Washington – Vitek Vanecek (F)
Winnipeg – Mason Appleton (F)
RUMOURS
Since I'm allowed to sit around in my underwear and stare at my computer, I'll be spending most of my day cruising the Internet for Oilers news so that you don't have to. If I find any interesting rumours or snippets of information while wading through the dark waters of social media, I will be tossing those gems in here. If you're not on Twitter, this section will be the spot to watch for anything noteworthy from the insiders, beat guys, or otherwise.
Looks like the Zach Hyman rumours are about to pick up:
DRAFT UPDATES
Even though we already know who is going where in terms of picks, I still wanted to keep the live blog rolling through the actual draft itself just in case there's anything new.
6:00 pm MT – Here we go…
6:14 pm MT – This expansion draft has a certainly school pep rally vibe to it.
6:22 pm MT – Most exciting thing about this draft has been the Octopus tbh.
6:26 pm MT – I was wondering how long it would take to bring up the fish market and there it was.
6:35 pm MT – Seeing Eberle in a Kraken jersey is super weird and it still makes me uncomfortable.
6:49 pm MT – Not gonna lie… Knowing all of the picks makes watching this even more boring than it already is.
7:30 pm MT – The draft is thankfully over and we didn't have to see Adam Larsson wearing a new jersey.