Five Questions Surrounding the Oilers as 2021 Comes to a Close
Photo credit:© Perry Nelson-USA TODAY Sports
This past week has been relatively uneventful for the Edmonton Oilers, as their last three games before Christmas were postponed.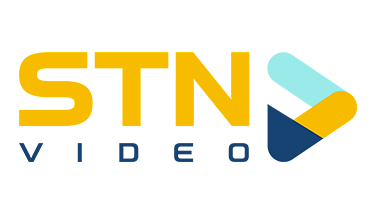 Currently, Edmonton ranks 4th in their division in points percentage. There's a lot of things so far this season to be pleased about, but conversely, there are numerous concerns.
In this piece, I'll be diving into five big questions facing the Oilers as the New Year approaches.
*all stats via EvolvingHockey unless stated otherwise
When the team is at full strength, should Warren Foegele continue to play on Connor McDavid's wing?
Subsequent to Zach Hyman's injury, Warren Foegele was bumped up to the top line alongside McDavid. Although it's obviously a small sample size, the duo of McDavid and Foegele posted a 65% expected goal share and a 63% scoring chance share.
Foegele himself also broke his scoring drought at 5v5 in Edmonton's most recent game against Seattle, as he scored his first 5v5 goal since October 21. He also scored a power-play goal, as he was given an opportunity on the top unit because Nugent-Hopkins and Puljujarvi were in COVID protocol.
In Carolina, Foegele was at his best when playing alongside skill. His highest scoring chance results came alongside Carolina's top players like Aho and Svechnikov, who also posted superior results
with
Foegele on-ice as opposed to without. Consequently, I think Foegele does deserve this opportunity in the top-six, which is most likely the best option for both him and the team.
However, the primary concern with Foegele was never his ability to drive scoring chances; it's his ability to
capitalize
on these chances.
One could definitely argue that an inconsistent finisher like Foegele may not be the best fit alongside McDavid long-term, and obviously, Zach Hyman is the superior player. With that in mind, I'd still keep Foegele there
for now
. "If it ain't broke, don't fix it."
If Foegele
does
continue his finishing issues and/or struggles with McDavid, you can always switch back to Hyman. Still, I'd like to see Foegele have an extended shot in the top-six. 
I'd also consider giving Foegele an opportunity with Leon Draisaitl and Ryan Nugent-Hopkins on the 2nd line, and moving Kailer Yamamoto to the 3rd line.
The effort is there, but will the results come soon for Kailer Yamamoto?
A frequently-discussed topic as of late is Yamamoto's production this season. There's no doubt his production is underwhelming.
Yamamoto ranks 7th last on the team in impact on goal share, and 6th last on the team in impact on expected goal share. In addition, he has just two shots in his last eight games, in spite of consistent playing time with Leon Draisaitl.
However, the effort is there. Yamamoto ranks 12th in the entire league in minor penalties drawn. It isn't as if he's been an outright liability or a non-factor, and I thought he had a great game against Seattle last Saturday.
A significant factor in Yamamoto's results, and perhaps even RNH's 5v5 results, is that the "DRY" line simply isn't as effective or as dominant as it was in 19-20. The line has a 42% scoring chance differential at 5v5, and they just aren't creating enough offence. 
Part of the reason for their decline could be the defence core this year, as the trio has a 39% scoring chance share without Nurse. The top-line has spent much more time with the top pair, leaving the 2nd line to play with the rest of the defenceman. 
They've most notably struggled with the Keith/Ceci pair, as they have a 38% SCF% with that duo. Perhaps the cause for the decline of the DRY line is a combination of the defence, and the simple fact that they just don't have the same chemistry as they've displayed before.
I would like to see Yamamoto get an extended look with McDavid. It's a limited sample, but the duo has a 62% goal share and a 58% expected goal share together at 5v5 over the past three seasons. 
Alternatively, bumping him down to the third line when the roster is fully healthy is also reasonable given the lack of production.
Can Dylan Holloway make an impact?
Oilers prospect Dylan Holloway has been dealing with some wrist issues. He originally underwent surgery to repair a scaphoid bone fracture in his wrist, back in late March, but had a second surgery on September 14. A few weeks back, Dave Tippett stated that Holloway would miss all of December at the least, and perhaps more.
Per Pick224, Holloway ranked 5th in the league in EV Primary Points/60 last year in the NCAA, just behind players like Matt Boldy and Cole Caufield. Wisconsin outscored the opposition 24/13 when Holloway was on-ice last season.
When he does fully recover, I'd expect him to spend some time in Bakersfield, but he could definitely be on Edmonton's roster by the playoffs. I'd love to see a line of Holloway – McLeod – Yamamoto. It's a trio that would offer the bottom-six much more skill and speed.
Personally, I'm very fond of Holloway. I think there's a very good chance he develops into a prominent top-six winger. However, the possibility of that occurring this season is low. If he's 100% healthy, it's safe to make to expect that he could be a reliable third-liner this season, at the very least.
Ken Holland should still pursue another forward at the deadline, as it
is
risky to expect Holloway to make a considerable impact this season, especially when you consider his wrist injury.
Is Ryan McLeod the answer to their 3C issues, should they play RNH there, or will the solution be found via trade?
Edmonton's 3C conundrum is an issue that's seemingly never-ending. 
I do think Ryan McLeod provides a temporary fit for that role. His defensive metrics have been excellent this season, as his impact on suppressing scoring chances (RAPM xGA/60) is first among Edmonton forwards, and 17th in the league. I'm quite impressed by his skating and defensive IQ.
Still, Edmonton's bottom-six also needs offence. Perhaps finding a more offensively-inclined 3C and playing McLeod on the wing would be a solid idea?
As for trade options, the market for a 3C is small at the moment, as the majority of available/realistic options are probably not superior to McLeod.
If Seattle is shopping him, Edmonton's top forward target should be
Jared McCann
. Acquiring him gives the Oilers much more flexibility, as he has the ability to play both wing and center. McCann is fairly productive at 5v5, and also has very strong underlying numbers (59% goal share, 53% expected goal share in the past three seasons).
Maybe the Oilers could circle back to
Ryan Strome
? He's 4th on the Rangers in EV Points/60 in the past three seasons and has above average defensive numbers, although a large factor for that is probably due to a large amount of ice-time alongside Panarin. 
His brother,
Dylan Strome
could also be a solid option, although his offensive and defensive numbers are inferior to Ryan's.
Chris Tierney
and (especially)
Johan Larsson
have excellent defensive metrics, but I don't think they're upgrades on McLeod defensively, and they don't provide much on the offensive end either.
Another alternative that I've mentioned in previous articles is deploying McDavid, Draisaitl, and RNH each on their own lines. In that scenario, Edmonton wouldn't need to find a 3C, only another middle-six winger. I've mentioned him in the past, but I really like
Zach Sanford
as a winger the Oilers could pursue.
I'd stay away from
Phil Kessel
, though. He's exceedingly poor defensively, and he ranks 275th in the past three seasons in 5v5 Points/60. At this stage of his career, Kessel is a one-dimensional, power-play specialist, the
last
type of player Edmonton needs.
Something that's worth mentioning is that a 3C was one of Edmonton's most significant needs when Ken Holland was initially hired, and yet he still hasn't found a solution. Currently, the best option for that role is McLeod, a player that was on the roster
prior
to Holland's hiring.
What's the organization's final goal for this season?
For the longest time, the primary goal of the Oilers was always to make it into the Stanley Cup Playoffs, and perhaps try to win a round.
That should
not
be the current objective. 
The bar for a team containing a generational talent like Connor McDavid and another top-five talent in Leon Draisaitl should be higher. The expectations or the major goal shouldn't be just to squeak into the playoffs. They shouldn't be satisfied with the false achievement of just one or two playoff-round victories either.
The goal in Year Seven of McDavid and Year Eight of Draisaitl should be nothing short of winning the Stanley Cup. 
That should have been the objective last season as well. I'm not a fan of the notion that "
you can't go all-in every year
." 
What's more significant at the moment; the value that their picks and prospects could provide in a potential trade today, as Edmonton is in the prime years of McDavid and Draisaitl? Or the value these assets provide as their stars near their 30s, and as the years left on their contracts dwindle?
My point isn't that the Oilers should sell the farm, but simply that their prospects and picks should be on the table for the right player(s). Worrying about a prospect's potential and how good they could become in 3-4 years shouldn't be one of Edmonton's primary concerns right now, especially as McDavid's contract expires in about 4.5 years.
Edmonton won't possess these elite talents on their roster forever, and they aren't getting any younger. It should be deemed nothing but a massive failure if the Oilers
don't
manage to win a Cup during the era of Connor McDavid and Leon Draisaitl.
Furthermore, the best possibility for a potential cup victory for the Oilers could end up being this season. Per PuckPedia, they have $7.2M in cap space next off-season (unless Duncan Keith retires, but the odds of that occurring are unclear and uncertain). 
Will $7.2M be enough to sign Puljujarvi, Yamamoto, a goalie, and 2-3 other forwards? 
The window to win is
now
, and the urgency should be high
. These future cap uncertainties could mean the best opportunity for Edmonton to win could be this season, but there's several issues that Holland needs to address at the trade deadline.