Four Encouraging Signs and Areas of Concern for the Oilers thus far
Photo credit:© Terrence Lee-USA TODAY Sports
With an entertaining win on Thursday night, as a result of continued dominance from Connor McDavid and excellence from Stuart Skinner, the Oilers moved to a record of 12-4.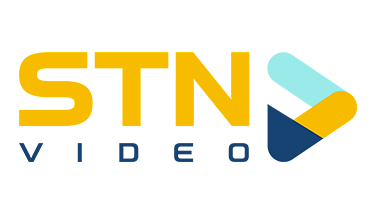 As they rank 5th in the league in points and 3rd in points%, there are numerous things for them to be pleased about. After all, this is the first season in franchise history in which they began their year with nine wins in their first ten games.
With that in mind, there's no question in my mind that there have also been several weaknesses in their play so far.
In this piece, I'll be identifying the factors that have driven Edmonton's success, while also suggesting facets of Edmonton's game that need improvement if they want this success to sustain.
What are some encouraging signs so far?
The Power Play

To start off with the obvious; Edmonton's power play.
It's currently operating at a PP% of 40.8%. The all-time record for PP% is 31.8% by the Montreal Canadiens in 1977-78. In terms of Power Play Goals For/60, Edmonton is currently at 17.3, and no team since 2007 has scored at a rate higher than 12 GF/60. While it has only been 16 games, I feel there's an extremely realistic chance they break these records. 
For me, there's no question that the power play has been the primary driving force behind their success.
Continued dominance from Edmonton's Dynamic Duo
Nov 12, 2021; Buffalo, New York, USA; Edmonton Oilers center Leon Draisaitl (29) and center Connor McDavid (97) talk during a stoppage in play in the third period against the Buffalo Sabres at KeyBank Center. Mandatory Credit: Timothy T. Ludwig-USA TODAY Sports
To move onto another obvious one, Edmonton's top players continue to perform night in and night out.
For the third straight year, McDavid and Draisaitl rank atop the league in points, with Draisaitl at the top for this year. Draisaitl also ranks first in the league per EvolvingHockey's WAR model (Wins Above Replacement, a statistical model that sums the total value a player provides offensively and defensively).

Although McDavid has had a superb start and seemingly scores a highlight-reel goal every 2nd game, Draisaitl has definitely been Edmonton's best player thus far in my opinion. I think there's a legitimate possibility Draisaitl scores 50 goals, or perhaps even more.


Strong play from McDavid and Draisaitl's surrounding top-six forwards

Alongside the sustained success of their usual best players, Edmonton's other top-six forwards have also had excellent starts to the season.
Nugent-Hopkins has had a peculiar year; he merely has one goal, yet ranks 2nd in the league with assists and has a total of 19 points in 16 games. RNH has also had superior defensive metrics compared to every other top-six forward on the team, as Edmonton allows goals and chances against at a much lower rate with him on-ice.
Jesse Puljuarvi has taken major offensive strides. He's put up 6 goals and 14 points in 16 games, a pace of roughly 31 goals and 72 points over a full season. Puljujarvi's also driven scoring chances at a higher rate than any Oilers forward (with the exception of McDavid, of course).
To add on, there's no doubt that Zach Hyman has been Edmonton's best addition this season. A relentless forechecker, constant puck retrieval machine, and responsible defensive player, it's not a shock as to why he's already a fan favorite. 
Stuart Skinner

In the absence of Mike Smith, Stuart Skinner has been nothing short of phenomenal, as he boasts a 0.943 SV%, and has saved 4.68 goals above expected. This is even more impressive considering how Edmonton hasn't performed well defensively in front of him; only 4 goaltenders in the league have faced a higher rate of scoring chances against than Skinner.
Sure, he hasn't even played 5 games yet, and goaltending can be unpredictable at times. It would be a smart decision to remain cautious of these results. Nonetheless, his play has definitely been a bright spot, and it causes the goaltending situation to be very interesting when Smith comes back. I'd be hesitant to send Skinner back down to Bakersfield.
What are some areas of concern?
Even Strength

Edmonton's most significant concern so far should be their even-strength play. They're currently 3rd in the league in Points%, but in terms of even-strength goal differential, they're -1. 
Here's how the other top five teams rank in terms of EV goal ±.
League-wide, Edmonton ranks 17th in even-strength goal share, and 23rd in expected goal share and high danger chance share. This can't sustain as the season goes on. Being extremely dependant on the power play alone will not help with long-term success,
especially
come playoff time.
The Bottom Six

The bottom six continues to decline as each game passes.
Last season, not a single team had a worse even-strength goal share without their top three most productive forwards than Edmonton right now (Chicago came close with a GF% of 27.6%).
It's confusing as to why they haven't been better. Warren Foegele has been quite inconsistent and is struggling to capitalize on his chances, while Derek Ryan has completely regressed after an extremely strong first 4-5 games. At the very least, Ryan McLeod has been fine since his call-up, but I feel Ken Holland needs to add another bottom-six forward or two at the deadline.
If the struggles of the bottom six persist, perhaps moving RNH down to the third line may be the best option.
Darnell Nurse injury

The report that Darnell Nurse would be out for weeks with a broken finger (not a long-term injury, though) was a major blow.
I think Duncan Keith could mightily struggle if he plays top pair minutes. Kris Russell isn't much of a superior option either, and neither is Philip Broberg, who was recently called up from Bakersfield.
Although he excelled offensively, I was fairly critical of Nurse's defensive play last year (only 2% of all players in the league allowed scoring chances against at a higher rate). However, Nurse has been above average defensively this year, as Edmonton allows fewer chances with him on-ice. His SH% has (predictably) declined, but he's been a very solid two-way defenceman this season. Edmonton will miss him, and I'm very concerned with how Keith will play in his absence. 
Overall Defensive Play:

To expand further on the first point, here's where the Oilers rank defensively this season league-wide;
19th in Goals Against/60

22nd in Expected Goals Against/60

29th (!) in High Danger Chances Against/60
No matter which method in which you view it, Edmonton has a lot of room to improve when it comes to suppressing goals and chances. 
Their penalty kill has been fine when it comes to goals against, but in terms of preventing chances against on the PK, they've been painfully average (15th in the league in short-handed high danger chances against/60). A lot of their strong PK GA results are due to goaltending, as their short-handed SV% is first in the league. The penalty kill is
far
from Edmonton's largest issue, but they
can
further improve in this facet.
They've only had three victories all year in which they scored less than five goals. This stat displays their prominent offence, yet it's also revealing in terms of how much they've given up.
One of the largest reasons for this poor defensive play has been the inadequate play of Slater Koekkoek and Tyson Barrie to begin the year. Nurse's injury will definitely not help in this regard, but it's a vital area that Edmonton needs to improve on as the year goes on.
Conclusion
No team is
ever
going to be perfect. Every single NHL team, regardless of their position in the standings, will have specific areas to improve in.
In Edmonton's case, one of their major ones is even-strength play. Every single Stanley Cup-winning team since 2007 has placed top 10 in the league in both EV goal and expected goal share (with the exception of the 2018 Capitals, who still ranked 11th in EV GF%). If the Oilers desire playoff success, improvement needs to be seen in this facet.
Nonetheless, it's satisfying to see their success and the sustained brilliance of their top players. They've been exceedingly high-event, yet also very entertaining this season.
They've had a strong start, but there are numerous big games coming up. Hopefully, they can find a way to sustain their current success and improve on their flaws.
Looking to up your fantasy hockey game? DailyFaceoff has the tools you need for both daily and season-long fantasy leagues, including a lineup optimizer, daily projections, and a whole lot more. 
Sign up for the DailyFaceoff tools here.