Free Agency Preview: The Oilers now have the salary cap room to make a big splash for a goaltender
Photo credit:© Geoff Burke-USA TODAY Sports
With Duncan Keith opting to retire and Zack Kassian getting traded to the Arizona Coyotes, Ken Holland suddenly has quite a bit more wiggle this summer.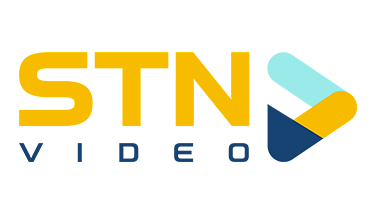 It won't allow him to go on a spending spree such as last summer, but the added salary cap room from Keith and Kassian coupled with Mike Smith likely spending the 2022-23 season on the Long-Term Injured Reserve gives Holland the ammo to do something he hasn't yet done since arriving in Edmonton — sign a big-name goaltender.
Let's go through who's under contract, who's available, and what makes sense…
Edmonton Oilers goaltenders under contract…
Mike Smith, $2.2 million cap hit, UFA in 2023, expected to go on LTIR. 
Stuart Skinner, $750k cap hit, RFA in 2023. 
Olivier Rodrigue, entry-level contract, RFA in 2023. 
Ryan Fanti, entry-level contract, RFA in 2024. 
Goaltenders on the free-agent market…
Darcy Kuemper, 32 years old, 57 games in 2021-22, 0.921 save percentage. 
Jack Campbell, 30 years old, 49 games in 2021-22, 0.914 save percentage. 
Braden Holtby, 33 years old, 24 games in 2021-22, 0.913 save percentage. 
Jaroslav Halak, 37 years old, 17 games in 2021-22, 0.903 save percentage. 
Martin Jones, 32 years old, 35 games in 2021-22, 0.900 save percentage. 
Dustin Tokarski, 33 years old, 29 games in 2021-22, 0.899 save percentage. 
Thomas Greiss, 36 years old, 31 games in 2021-22, 0.891 save percentage. 
Jon Gillies, 28 years old, 20 games in 2021-22, 0.887 save percentage. 
David Rittich, 30 years old, 17 games in 2021-22, 0.886 save percentage. 
Nick Turchiaro-USA TODAY Sports
The top two names on this summer's free-agent goalie market are Darcy Kuemper and Jack Campbell while Braden Holtby is also a solid veteran option. After that, the list gets pretty ugly with a combination of veterans towards the end of their careers and journeymen who found gigs last season on bad teams.
While that's a thin market for goaltenders, there's also a very small list of contending teams who are in need of an upgrade in net and have the salary cap room to do so.
The Red Wings and Devils have already solved their needs by acquiring Husso and Vanecek respectively, the Avalanche are moving forward with a tandem of Georgiev and Pavel Francouz, and Fleury re-signing in Minnesota has subsequently made Cam Talbot a
possible
trade option
.
It seems the only playoff team other than the Oilers who will be in the mix for a big-name goaltender this summer is the Maple Leafs, who just dumped Petr Mrazek in order to free up $3.8 million in salary cap room. The Capitals would be the third team in this mix if they decide that Ilya Samsonov, who's currently an RFA, isn't their ace goaltender moving forward.
The Leafs were expected to lose Campbell in free agency but that's
changed
now that they were able to move Mrazek without retaining any salary. If he re-signs in Toronto, that would leave Edmonton as the ideal fit for Kuemper.
Ken Holland tried to acquire Kuemper last off-season
but got outbid by the Avalanche, who
sent
the Coyotes defence prospect Connor Timmins, a first-round pick (the one the Oilers just used on Reid Schaefer), and a third-round pick in 2024. That deal obviously worked out for Colorado, as Kuemper helped them win their first Stanley Cup since 2001.
Kuemper posted a .921 save percentage in 57 regular-season games for the Avs and then had a .902 save percentage in 16 playoff games. He missed four starts during the team's run because of an eye injury suffered in the first round with the Predators and an upper-body injury suffered in Game 1 of the Western Conference Final against the Oilers.
There's no doubt that Kuemper is a very good goaltender but the worry with him is durability. He just turned 32 years old in May and has played over 40 games in a season just twice in his NHL career.
Kuemper is also
reportedly looking for a contract
similar to the one that Philipp Grubauer signed with Seattle last summer after a great season in Colorado, which was six years at $5.9 million annually. That's a lot of money for a 32-year-old with a history of injury but that's what you get to ask for after you win the Stanley Cup.
While there's obviously a risk there, Kuemper would be the big-name starting goaltender that Holland hasn't yet acquired during his time in Edmonton. We'll see if he's willing to pull the trigger.
---
Check out our YouTube channel!