Game Notes: Colorado Avalanche @ Edmonton Oilers — Game 73
Fresh off of sweeping their three-game California swing, the Oilers will be back in Edmonton to host the top team in the Western Conference, the Colorado Avalanche.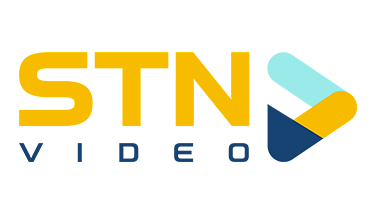 1. The Oilers are on a season-high six-game winning streak, with their last loss being that wild 9-5 game against the Calgary Flames back on March 26. Edmonton has had two different five-game steaks, one right out of the gates in October and one back in February, but six represents the longest this season.
If the Oilers beat Colorado, it'll mark their first seven-game winning streak since the 2006 playoffs, when they came back after being down 2-0 against the San Jose Sharks in the second round to win in six games and then won the first three games of the Western Conference Final against the Mighty Ducks of Anaheim.
2. Edmonton's longest winning streak in franchise history was nine games and it came in 2000-01…
Matching that streak will be a tough task for this year's team. They host Colorado on Saturday and then they hit the road to face the Minnesota Wild and Nashville Predators. These three teams are currently sitting in first, third, and sixth in the Western Conference respectively.
3. The advantage Edmonton has in their game against Colorado is that the Avs will be tired from playing the Jets in Winnipeg on Friday night. Cale Makar scored in overtime to give the Avs a 5-4 win, extending the team's winning streak to five games. After that, they hopped on a bus and hit the road for Edmonton, as Winnipeg doesn't have an airport.
Given Pavel Francouz started in Winnipeg, it'll more than likely be Darcy Kuemper starting for the Avs in Edmonton. Kuemper missed a few games due to injury in late November and early December and he's been rock solid since returning. He was activated from the Injured Reserve on December 8 and has gone 24-4-3 with a .933 save percentage since.
4. With a 51-14-6 record, Colorado has the top spot in the West pretty much locked up at this point. The next closest team to them in the standings is the Flames, who are 13 points back with 11 games left on their schedule. The Avs' focus now is winning the Presidents' Trophy for the second year in a row. They're two points up on the Florida Panthers and the Carolina Hurricanes also remain in the mix with 100 points.
5. The Oilers and Avs have faced off just once so far this season, an overtime win for Colorado on Trade Deadline Day. In order to find Edmonton's last win against the Avs, you have to go back to November of 2019 when the Oilers won 6-2 behind a six-point night from Connor McDavid. Colorado's starting goalie that game, Adam Werner, allowed five goals on 18 shots and hasn't played an NHL game since.
6. Mike Smith has also been on fire for the Oilers as of late. The 40-year-old started all three of Edmonton's games on their California trip and stopped 93 of 97 shots. Mikko Koskinen was dealing with a non-COVID illness on that trip but he'll be back in the net on Saturday. Koskinen's last two outings were at home against the Arizona Coyotes and L.A. Kings and he stopped 69 of 73 shots to pick up wins in both games.
During their six-game winning streak, the Oilers have allowed only 13 goals, and five of them came in their 6-5 win over the St. Louis Blues.
7. It's impressive that Colorado keeps rolling along despite the fact they're dealing with a few key injuries. Gabriel Landeskog, their captain and top left-winger, has been out for over a month, and Nazem Kadri, their second-line centre, got hurt last week and likely won't be back until the playoffs. The acquisition of Artturi Lehkonen helps offset the loss of Landeskog, but it's difficult to replace Kadri, who has 83 points in 65 games.
8. Taking a look at the out-of-town scoreboard, the Vegas Golden Knights will host the Arizona Coyotes on Saturday while the Kings are off until Sunday, when they'll head to Minnesota to play the Wild. The Oilers are three points up on the Kings with one game in hand and they're seven points clear of Vegas with the same amount of games played.
---
Check out our YouTube channel…