Game Notes Blue Jackets at Oilers: Unlucky Seven?
Photo credit:Mandatory Credit: Perry Nelson-USA TODAY Sports
The last time the Edmonton Oilers lost seven games in a row was between February 13th to 26th, 2016. However, two of those losses came in OT/SO. They haven't lost seven consecutive games in regulation since December 15th to 28th, 2009. They lost seven in a row, then defeated Toronto before going 0-11-2 in their next 13. It was a dreadful time for Oilers fans.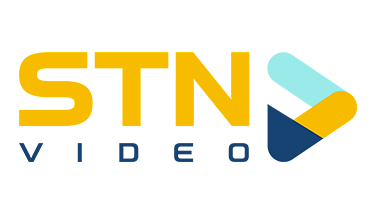 That team was decimated by injuries and went on to finish last in the NHL. This team should be better and they must find a way to get two points tonight.
— It won't be easy. No games are when you're struggling like the Oilers. The Columbus Blue Jackets blew a 3-0 lead in Vancouver on Tuesday and lost 4-3 when Bo Horvat scored with 59 seconds remaining. Like the Oilers, they are struggling, going 2-6-1 in their last nine and they are 1-6 in their last seven road games.
— Edmonton has only gone seven games without picking up at least one point three times in franchise history. The first two times they lost nine games in a row. Once in 1994-95 and again in 2006-07. It is difficult to lose seven games in regulation in a row. You have to play poorly, but also get no lucky bounces. Had @Leon Draisaitl buried his wide-open net opportunity in the first period v. the Leafs, maybe the game would have gone differently. The Oilers play better with the lead. But he had a rare miss and they went on to lose. They can't pout. They have to shake it off and play well again.
— It's not like they've been awful in every game. They played quite well for long stretches against Minnesota, Boston and Toronto. But they can't score and they continue to make huge errors which lead to goals against. An obvious misread, errant pass or missed assignment is crushing them.
Edmonton hasn't played poorly their last four games. They've had more offensive zone possession in every game. They aren't spending much time in their defensive zone, but when they do they allow quality chances, while in the offensive zone they can't finish. Bad combination.
— "I thought we stuck to our game plan to go straight ahead and be aggressive," said Jim Playfair after
Tuesday's loss
. "We created some really good chances, but we couldn't finish, and then we got behind. Coming out of the first period with a goal against it got us chasing and lately we have started pushing the envelope when behind and then we didn't manage the puck well in the third."
— Outside of struggling to score, the Oiler's major errors are costing them. They allow too many quality chances.
"By the time it gets to a grade A chance there has probably been two or three mistakes prior," said Playfair. "We continue to address it. I think we've done a good job of creating more grade A chances lately. We just need to have one go in."
— The Oilers did lose five in a row in 2017 when they made the playoffs. As difficult as it is the players can't get down. That will only make matters worse. They are still 16-11. Their season isn't lost despite the six-game losing streak. They just need to find a way to get two points.
— @Kailer Yamamoto's struggles have really been noticeable recently with zero shots in six games. Of course he can do better, and Playfair discussed what Yamo can work on to get back to being effective.
"We expected more from Yamo. When he first came here he was hard on pucks and had great second and third efforts. I don't think we are seeing that as consistently as we have in the past. He has worked a lot on his shot this summer and now it is about putting himself in more consistent positions to use his shot and hunt down more pucks.
"There is a handful of guys that we need to get the tempo of their game pushed up,  and to get our game pushed up. Certainly Yamo has more to give and we have to help him find that."
— Are the Oilers D backing in too often? I asked Playfair.
"There is a confidence level that has to be in defencemen to want to stay up, have the courage to stay up and trust your skating and put yourself in a position to be aggressive at the offensive blueline. It really sets up there.
"We think there is an issue where our group does have to get up, stay up and be confident to be up. And that ties into good forward positioning to track back and help them. Is it easier to back up and play safe, and that is an area we have addressed and we have to continue to address it and stay more aggressive to defend up the ice further away from our net."
Playfair has spoke often about how defending starts at the offensive blueline in the sense that putting pressure on teams there can limit their chances. But in order for it to occur the D-men have to trust themselves, and trust that the forwards are supporting them. It is an area where you'd like to see the Oilers be more aggressive.
— @Zach Hyman got an MRI today. He and the team are hoping for a good outcome. He has felt better the past few days, but that doesn't guarantee there isn't an issue inside the shoulder.
— Despite this brutal losing skid Edmonton is still seventh in the league in goals/game. But they are 21st in goals against/game. No question they need more production from their bottom six, but until they reduce their goals/against they won't be a legit contender. Part of the high GA is due to goaltending. They've missed Mike Smith.
Last year from February 8th to the end of the season the Oilers were fifth in GA/game at 2.44. @Mike Smith returned to the lineup on February 8th and started 30 of the final 43 games. He was 21-6-2 with a.923Sv% and 2.31 GAA. Stellar numbers. @Mikko Koskinen went 8-6 with a .910Sv% and 2.80 GAA. They miss Smith's ability to stop pucks, but also his puckhandling ability. He stops plays from developing and can help get the puck out quicker. If he is ready to play tonight it will be a huge boost for the team. Some will focus on his age, but they are overlooking the results he's had when he's in net in 2021.
MONTH OF GIVING…
Thank you to Danny and Harry for their bids on yesterday's packages. Thank you.
A-1 Heating 
will supply and install the Daikin FIT Home Comfort System:
Daikin Modulating High-Efficiency Furnace
Daikin FIT Low-Profile, Ultra-Quiet, Variable Refrigerant Flow Air Conditioner.

As slim as 12.5" and sits 4" from the house and is 55 dB.
This unit does not have a competitor on the market.

Daikin ONE Thermostat
Humidifier
Pleated Merv 11 Filter
All permits, supplies, materials, inspections anywhere in the Greater Edmonton Region.
You can bid by listening to TSN 1260 and calling 

780.444.1260

 or text 101260 between 2-6 p.m. today. We are supporting Operation Friendship Seniors Society today.
Get ready to celebrate the best and the brightest this season has to offer. For decades, Jasper in January has been the nexus for joyful mountain culture and good times in any weather. Rediscover this playful festival with the help of your favourite winter activities, now featuring some fresh new twists. Snag great deals on ski, spa and multi-day stays, all served in a tall glass of sparkling mountain wonderland.
Click here for more details. 
Recently by Jason Gregor: