Game Notes: Edmonton Oilers @ Vegas Golden Knights — Game 20
Photo credit:Kirby Lee-USA TODAY Sports
The Oilers will finish off their three-game road trip with a game against the Golden Knights in Vegas. After that, they'll be off until Wednesday.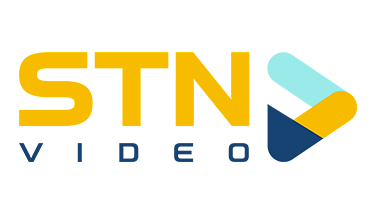 1. The Oilers did an impressive job picking up a commanding win in Arizona against the Coyotes despite having the entire left side of their blueline on the Injured Reserve. I was especially impressed by rookie call-up Philip Broberg, who logged 21:29 and had a 24-to-7 shot attempt differential at even-strength. Not only was this just Broberg's third game in the NHL, but it was also only his 16th professional game in North America on the smaller ice surface. Excellent stuff from the former No. 8 overall pick.
2. There was quite a bit to like from the win over Arizona but, of course, the Coyotes are really, really bad, so the test for the injury-riddled Oilers is going to be quite a bit tougher when they take on the Golden Knights, another team currently navigating the injury grind. Vegas is currently without two-thirds of their second line, as Jonathan Marchessault and William Karlsson are on the shelf, and they're missing Alec Martinez, one of their top defenders. Jack Eichel is also on the Long-Term Injured Reserve and he won't make his debut with the team until February at the earliest.
3.  The Golden Knights have done a very admirable job at dealing with their injuries. As the visual above shows, Vegas has been hit harder than anybody else in the league by injuries, both in terms of total games lost due to injury and the quality of players lost. The fact they're 12-8-0 in spite of that is impressive.
4. Only once this season has Vegas iced their ideal lineup. You have to go all the way back to their 4-3 win over the Seattle Kraken on October 12 to find a fully-healthy Golden Knights team. In the team's second game of the year, both Max Pacioretty and Mark Stone got hurt and would up missing multiple weeks of play. Before either of them returned, Karlsson went on the shelf with a broken foot.
5. One of the most random players imaginable has stepped up for the Golden Knights early this season, as Chandler Stephenson leads the team with 19 points through 20 games. Vegas acquired Stephenson from the Washington Capitals in 2019 in exchange for a fifth-round draft pick. At that time, his career-high for points in a season was 18. Stephenson has 76 points in 112 games for Vegas and he had 33 points in 168 games for Washington.
6. Vegas' goaltending tandem has done pretty well this season. I thought the team took a massive gamble when they traded away Marc-Andre Fleury for nothing and opted to roll with Robin Lehner, somebody who's done well largely in a tandem situation, as the main goaltender. Lehner has been solid this season as he has a .913 save percentage despite facing the most shots of anybody in the league. Laurent Brossoit, who has a .910 save percentage in five appearances, has also been fine as the team's backup.
7. I was a little skeptical when I saw @Jesse Puljujarvi's name down the lineup ahead of Wednesday's game in Arizona but Dave Tippett's decision makes sense. Puljujarvi is a good enough player that he can be a driving force on his own line so stapling him alongside Connor McDavid at all times isn't imperative. The Puljujarvi, Warren Foegele, and Ryan McLeod third line was very effective as they allowed the Coyotes to generate just one shot attempt over 8:21 at even strength. If they can click offensively, this can be a very good two-way line, something the Oilers haven't had on their third unit in years.
8. This is obviously beating a dead horse at this point but the Oilers badly need to figure out how to get more depth scoring. In 421 even-strength minutes without Connor McDavid or Leon Draisaitl on the ice, the Oilers are being outscored 25-to-11 by their opponents, a 30.5 Goals For percentage. The GF% without McDavid and Draisaitl in 2021 was 35.8, it was 37.6 in 2019-20, 41.2 in 2018-19, 41.2 in 2017-18, and 50.3 in 2016-17.
9. An internal option that could help down the road is Dylan Holloway, the team's first-round pick from the 2020 draft. Holloway had an excellent season for the University of Wisconsin Badgers last year and looked as though he was ready to jump right to the NHL level. Unfortunately, that was put on pause as he underwent off-season wrist surgery.
There isn't much else in terms of reinforcements down in Bakersfield right now. The team's leading scorers are all AHL veterans (Seth Griffith, Adam Cracknell, and Brad Malone). The only prospect who's scoring for the Condors is Cooper Marody, and he might actually be more in the AHL veteran category than the prospect category at this stage.
10. Given the uncertainty around Holloway making an impact at the NHL level this season, Holland might have to address Edmonton's depth scoring issue by making a trade. The team might have found internal solutions on the blueline and in net with Broberg and Stuart Skinner, which makes it significantly easier to go out and pay the price to acquire an impact forward. Joe Pavelski, Ryan Getzlaf, and Chris Tierney are names that come to mind from teams who could be selling in a few months.
Looking to upgrade your wardrobe or get a head start on your Christmas shopping? The 2021 Blackout Collection is exactly what you need in your life. These designs are only around for a short time, though, so don't wait if you're hoping to score something — once they're gone, they're gone.
Shop the blackout collection here.