GDB 41.0: We Ottawant a fifth straight win (5:30pm MT, SNW)
Photo credit:© Perry Nelson-USA TODAY Sports
The Edmonton Oilers will look to make it five straight wins tonight in Ottawa when they face off against the Senators for the second and final time this season. Will we see our boys exact some revenge for what happened a couple of weeks ago? I can't wait to find out.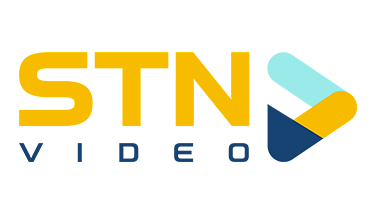 The last time the Oilers and Senators met
, we watched what very well could be the most shocking and disappointing loss of the season. In case you've forgotten, the Oilers were winning 3-1 at the second intermission and things were looking up until they — oh I don't know — gave up five goals in the third period and basically gave up with about five minutes left to play. I don't know if I've ever seen the vibe around here as dark as it was after that loss. It was ugly. The good news is that the boys have turned things around since then, and now the push is on to keep this winning streak alive and start clawing back some of the losses that piled up over the last six weeks. Now that they've got four straight wins in the bank, I'm hoping to see a team that's hungry to keep building on the positive momentum they've got going on, and from where I blog, a date with the Senators is another opportunity for them to do exactly that. We're talking about another winnable game here, but the Oilers will need to learn a lesson from their last meeting and make sure they put in a full 60 minutes if they're going to make that happen.
One major advantage that the Oilers have over the Senators is their ability to put the puck in the net, but as you'll see in the numbers section, these two teams are way too evenly matched in what they give up. Even though I know the goal differential took a major hit over the last month and change, the Oilers really need to figure out have to lock things down in their own end and eliminate some of the grade-A chances against if they're going to make some noise down the stretch. Two weeks ago, the Oilers simply could not lock things down against the Sens in the third period and it ended up costing them two points, and it was an experience I'd rather not live through again so I hope the boys are using that loss as motivation for tonight's rematch. But if they play the way they have over these last four games then I see no reason why we shouldn't be celebrating another win when the final buzzer sounds. Put another way, these are the games that the Oilers need to find a way to win because we've got some ground to make up in the standings and a schedule that gets pretty intense over the next couple of months. I'm not saying it's going to be easy, but am saying that this team is more than capable of making it happen.
Let's see what the numbers say.
THE NUMBERS
| | | |
| --- | --- | --- |
| | OILERS | SENATORS |
| RECORD | 22-16-2 | 13-21-4 |
| WIN/LOSS STREAK | W4 | L2 |
| LAST 10 GAMES | 4-4-2 | 4-4-2 |
| GOALS FOR | 135 | 106 |
| GOALS AGAINST | 132 | 130 |
| POWER PLAY% | 28.6 | 18.0 |
| PENALTY KILL% | 77.3 | 80.7 |
| AVG. SHOTS/FOR | 33.3 | 30.6 |
| AVG. SHOTS/AGAINST | 32.5 | 33.3 |
| TEAM SAVE% | .911 | .912 |
| CORSI FOR% | 52.07 | 46.72 |
| PDO | 0.994 | 0.994 |
| TEAM SHOOTING% | 8.21 | 8.16 |
| EXPECTED GOALS FOR% | 51.09 | 46.97 |
LINEUPS…
Kane – McDavid – Yamamoto
Foegele – Draisaitl – Puljujarvi
Hyman – RNH – Kassian
Shore – McLeod – Ryan
Nurse – Bouchard
Keith – Ceci
Lagesson – Russell
Koskinen
Saturday's game was a lot of fun to watch and I don't see why you'd try anything other than the trios and pairings that helped you pump seven goals home. LFG.
Senators
Tkachuk – Stützle – Ennis
Sanford – Paul – Watson
Formenton – Tierney – Sokolov
Kastelic – Bishop – Gaudette
Chabot – Thomson
Holden – Zub
Mete – Brown
Murray
The Sens are coming into this game with a little bit of a skeleton crew because they'll be without some key players, especially Drake Batherson who leads the team in points but won't play after his run-in with Aaron Dell last week.
WHAT THEY'RE SAYING…
What has become abundantly clear over the last decade or so is there is no single path to building a contender. Bottoming out and acquiring multiple top picks seems like a good place to start but it certainly doesn't guarantee success. Also, there is a huge difference between building a team that can make the post-season and building a team that can win the whole thing.

On top of all that, trying to put a timeline on this sort of thing is next to impossible. You can generally guess when all the pieces might fall into place but figuring out exactly when those pieces will turn into a contending hockey team is a complete guessing game. So even when you have elite talent in the lineup, it doesn't mean you have a contending hockey team

Anyway, the Ottawa Senators host the Edmonton Oilers on Monday night.

Based on the noise coming out of Edmonton the last few weeks, you would think this Oilers team was well on their way to a another lottery pick but a quick glance at the standings shows they are just two points back of a playoff spot in the West. Meanwhile, the Senators come into tonight's game sitting 23 points out of the final spot in the East and the vibes couldn't be much better around this team.

Expectations are funny like that.

While this Ottawa team has been ravaged by injuries, they continue to turn in solid efforts. Case and point- Saturday's game against the Anaheim Ducks. The Senators completely dominated that game from start to finish and if not for John Gibson, it's a rout.

There's a lot to like about the way this team is playing right now.
TONIGHT…
Photoshop: Tom Kostiuk
Game Day Prediction: The streak rolls on as the Oilers cash in an impressive 4-2 win. 
Obvious Game Day Prediction: Tyler Ennis scores because of course he will. 
Not-So-Obvious Game Day Prediction: Make it two games in a row where the Oilers score the first goal!
Looking to up your fantasy hockey game? DailyFaceoff has the tools you need for both daily and season-long fantasy leagues, including a lineup optimizer, daily projections, and a whole lot more. 
Sign up for the DailyFaceoff tools here.