GDB -6.0: NHL Ready Rosters (7pm MT, Streaming)
Photo credit:Sergei Belski-USA TODAY Sports
The Edmonton Oilers roster is almost finalized. There weren't many legitimate roster spots available when training camp opened, and 13 days, and five preseason games, into training camp, Dave Tippett has reduced his roster to 15 forwards, eight D-men and three goalies.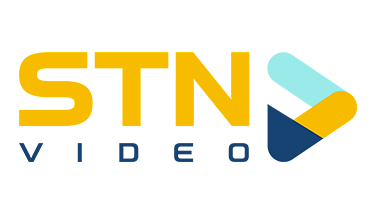 Yesterday,
the Oilers announced Josh Archibald had COVID earlier this summer
and now has myocarditis (inflammation of the heart) and is out indefinitely. It is too early to say if Archibald's career is in jeopardy like Alex Stalock's, but he won't be playing anytime soon. Archibald is an example of why getting vaccinated has benefits for younger people. Myocarditis is not something you want to live with. Don't wait. I have empathy for Archibald, despite me not agreeing with his stance to not get vaccinated, as that decision might cost him his playing career.
Archibald's absence opens up the fourth line RW spot and Kyle Turris and Colton Sceviour are battling for that job. Turris isn't as defensively reliable and he doesn't kill penalties like Sceviour does, but Turris has more offensive skills. They have different skill sets and different styles of play, and I'm not sure there is anything they can do to alter that in the final three pre-season games. It will come down to who Tippett feels fits the roster's needs better.
Brendan Perlini leads the Oilers with three goals and four points at 5×5. He, along with Devin Shore and Kyle Turris have outscored teams 4-0 at 5×5. Considering how bad Edmonton's bottom six was in GF-GA the past few seasons, those numbers will get Tippett's attention. Yes, it is only preseason, and I don't expect them to be that dominant in the regular season, but with jobs on the line they have shown the coach they are desperate to win a job.
Meanwhile, Tyler Benson (0-2) and Ryan McLeod (0-3) haven't been able to finish off plays and they've been outscored at 5×5. McLeod doesn't require waivers, and he will need to play better this week to avoid a reassignment to Bakersfield. That doesn't mean he can't be recalled early in the season, but roster spots are never guaranteed for young players.
Meanwhile on the blue line, the seven roster spots seemed a lock when training camp began. Darnell Nurse, Tyson Barrie, Duncan Keith, Cody Ceci, Evan Bouchard, Slater Koekkoek and Kris Russell were expected to start the season in Edmonton. Keith plays his first preseason game tonight, and Russell is hoping to play on Thursday. He might start game one in the press box, with Koekkoek starting. William Lagesson is still in camp, but in order for him to start on the roster, Edmonton would need to send two forwards to Bakersfield (or not sign Sceviour and send one to Bako).
I'm not sold on what Lagesson does well enough to keep him.
Mike Smith, Mikko Koskinen and Stuart Skinner are still in camp. Skinner has played well, but unless there is an injury I expect Smith and Koskinen to be the starting tandem. Smith left practice yesterday after not feeling well.
LINEUPS…
Oilers
Hyman – McDavid – Puljujarvi
RNH – Draisaitl – Yamamoto
Foegele – Ryan – Kassian
Perlini – Shore – Turris
Nurse – Barrie
Keith – Ceci
Koekkoek – Bouchard
Koskinen
Keith plays his first preseason game with the Oilers. Considering his "bordering on obsessive" approach to fitness, I expect his conditioning will be fine. It is more timing that players need to find. These final three games will be fine tuning games for the veterans who aren't battling for roster spots.
Mike Smith was scheduled to play, but he left practice early yesterday as he wasn't feeling well according to Tippett. So Koskinen will start again tonight. The plan was for each of them to start two of the final four preseason games. Koskinen played Saturday and tonight, so we'll see if Smith will now play the final two against Vancouver.
The rest of the lineup could be the starting lineup on opening night of the regular season. Ryan McLeod and Colton Sceviour could slot in, specifically Sceviour if Tippett wants another penalty killer. Tonight he likely goes with Shore-Ryan, RNH-Hyman and mixes in Foegele.
Flames
Gaudreau – Lindholm– Tkachuk
Mangiapane – Monahan – Lewis
Dube – Backlund – Ritchie
Lucic – Richardson – Duehr
Hanifin – Andersson
Zadorov – Tanev
Kylington – Gudbranson
Markstrom
The Flames are dressing much of their main roster as well. Sean Monahan and Noah Hanafin will make their preseason debuts. Both had been held out for precautionary reasons prior to tonight. Interesting to see Monahan and Gaudreau on separate lines. Blake Coleman is the only top-six forward not dressed for the Flames.
Both teams are playing mainly NHL rosters.
WHAT THEY'RE SAYING…
It's largely the NHL group, except with no Tyler Pitlick and no Blake Coleman. Walker Duehr gets another game in, which is a nice hat-tip to him for his superb camp thus far. We'll see who slots in on the blue line, but we'll see how the styles mesh between the pairings here.

One of the defensive pairings will sit tonight, obviously. In goal, Jacob Markstrom starts and is backed up by Dan Vladar.

Keep your eyeballs peeled for how Noah Hanifin and Sean Monahan look. Both are coming off pretty significant off-season surgeries and the Flames' success this season may be contingent on how close to 100% those two gentlemen are this season.
TONIGHT…
GAME DAY PREDICTION: Edmonton ends Calgary's three-game winning streak with a 4-2 victory.
OBVIOUS GAME DAY PREDICTION: McDavid scores two points. He loves playing Calgary.
NOT-SO-OBVIOUS-GAME DAY PREDICTION: Ceci and Keith each pick up points on the same Oilers goal.
Find out why so many people are using Dominion Lending Centres #1 broker in Canada. We are paid by the banks on the size of the mortgage, not the interest rate, so we try to get you as low as rate as we can. Whether it is a purchase, renewal or refinance, 
contact us
 to see what we can do to help!