GDB 73.0: Keep the streaks alive (8pm MT, HNIC)
Photo credit:Ron Chenoy-USA TODAY Sports
There's nothing quite like the pressure of a stretch drive to get the blood pumping, amirite?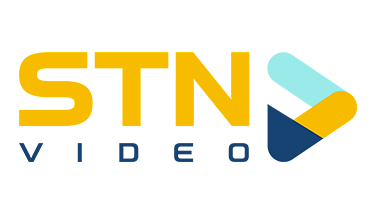 If the Oilers are going to be the best, they'll have to beat the best and that makes tonight's matchup against the Colorado Avalanche another important test.
The last time these two clubs met up
, the Oilers played very well but ultimately ended up coming up short in OT. As much as it was disappointing to lose, the good news to take away from that game was that the boys were able to hang with one of the best teams in the league and I hope the boys can see that as a repeatable goal. Not only do I think they can compete, but I also hope they're taking that loss a little bit personally and know full well that they can get their payback provided that they put in a full 60 minutes worth of effort and get to work from the moment the puck drops. If the Oilers play at their best, I see no reason why they shouldn't be able to even up the season series. Even though the Avalanche are favoured despite playing last night in Winnipeg, I'm hoping the Oilers see being the underdog as a personal attack or something and that all of the boys are ready to run through a brick wall as a result.
Coming into tonight's game, the Avalanche are riding a five-game winning streak and a sparkling 8-1-1 record in their last 10 games, and it doesn't take a genius to figure out that it's going to take the Oilers playing at their best to lock down these two points. From the crease out to the forwards, everyone has to be locked into the game plan and working together in all three zones of the ice to prevent the Avs' potent attack from getting any gimme chances that they wouldn't already be generating for themselves. Even without the likes of Landeskog and Kadri who are both out with injury, there are more than enough weapons throughout this roster where even the tiniest mistake can end up in the back of the net. And seeing as Colorado is 12-4-1 in back-to-backs and shooting for their 52nd win of the season — that would tie a franchise record — you know damn well that they'll be motivated to get the job done. That said, if the rested Oilers can get a quick start and maybe even an early goal, then we've got a chance here to extend the overall winning streak as well as the franchise home-winning record. Gord knows we'd love to see it.
Let's see what the numbers say.
THE NUMBERS
| | | |
| --- | --- | --- |
| | OILERS | AVALANCHE |
| RECORD | 42-25-5 | 51-14-6 |
| WIN/LOSS STREAK | W6 | W5 |
| LAST 10 GAMES | 7-2-1 | 8-1-1 |
| GOALS FOR | 253 | 273 |
| GOALS AGAINST | 228 | 197 |
| POWER PLAY% | 25.7 | 25.2 |
| PENALTY KILL% | 77.5 | 78.7 |
| AVG. SHOTS/FOR | 33.7 | 35.3 |
| AVG. SHOTS/AGAINST | 31.9 | 31.9 |
| TEAM SAVE% | .914 | .932 |
| CORSI FOR% | 52.43 | 52.93 |
| PDO | 0.999 | 1.017 |
| TEAM SHOOTING% | 8.50 | 8.75 |
| EXPECTED GOALS FOR% | 51.96 | 52.19 |
LINEUPS…
Kane – McDavid – Puljujarvi
Hyman – Draisaitl – Yamamoto
Foegele – RNH – Ryan
Brassard – McLeod – Kassian
Nurse – Ceci
Keith – Bouchard
Kulak – Barrie
Koskinen
Seeing as I'm posting the GDB earlier than normal today, I don't have the line combos or starting goalie info yet so what I've got above is simply a guess based on the last couple of games. As soon as I see anything on Twitter after the morning skate, I'll jump back in to make the updates. I would assume Koskinen gets the start after four straight games for Mike Smith but I guess we'll have to wait and see how things go.
UPDATE: Kostco starts and Jack Michaels confirms the line combos and D-pairings. 
Avalanche
Nichuskin – MacKinnon – Rantanen
Lehkonen – Newhook – Burakovsky
O'Connor – Sturm – Compher
Helm – Cogliano – Aube-Kubel
Toews – Makar
Murray – Manson
J. Johnson – E. Johnson
Kuemper
Even on the second half of a back-to-back set, the Colorado Avalanche are an absolute menace of a hockey team and it's going to take a full 60 minutes of detailed effort and execution if we're going to lock in a seventh straight win. I know that's a pretty easy cliche to throw out there at this point, but it's absolutely true that anything less than a full game of balls-out hockey will be a problem.
WHAT THEY'RE SAYING…
If the Avalanche sweeps its three-game road trip by downing the Oilers on Saturday night in Edmonton, it will tie the single-season club record of 52 wins, shared by the 2000-01 and 2013-14 teams.

The NHL-leading Avs got to No. 51 on Friday at Winnipeg in a back-and-forth affair with the Jets.

Avs winger Mikko Rantanen took a costly late cross-checking penalty which the Jets' Nikolaj Ehlers capitalized on to force overtime, but Ehlers was penalized for slashing 45 seconds into OT and Cale Makar made him pay.

Makar scored his 25th goal of the season with four seconds remaining on the man-advantage to improve Colorado's league-best record to 51-14-6.

The Florida Panthers, who are to the Eastern Conference what the Avs are to the west, rallied to defeat Buffalo earlier on Friday to tie the Avs with league-high 106 points. But Colorado then climbed to 108 — third-most in club history — by beating the Jets.

The President's Trophy winner for the NHL's best record carries home-ice advantage throughout the playoffs. It would be the second straight advantage for the Avs, who won in last year's shortened 56-game season.

The Panthers (50-15-6) also have 11 remaining games.
TONIGHT…
Photoshop: Tom Kostiuk
Game Day Prediction: Oilers make it seven in a row overall and 10 in a row at home with a massive 4-2 win.
Obvious Game Day Prediction: The Hockey Gords will once again grant us another multi-point night from Connor McDavid.
Not-So-Obvious Game Day Prediction: The Oilers are perfect on the PK and the PP in a game when they need them the most.
Find out why so many people are using Dominion Lending Centres #1 broker in Canada. We are paid by the banks on the size of the mortgage, not the interest rate, so we try to get you as low as rate as we can. Whether it is a purchase, renewal or refinance, 
contact us
 to see what we can do to help!