GDB 8.0: Let's Get Kraken (7:30pm MT, SN1)
Photo credit:Perry Nelson-USA TODAY Sports
Welcome, ladies and gentlemen, to a brand new GDB for the first regular season meeting between the Edmonton Oilers and Seattle Kraken, as the two clubs will square off tonight at Rogers Place.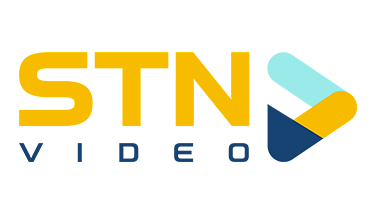 Sporting a 6-1-0 record through the first month of the NHL season, the Oilers got about as good of a start as any of us could have hoped, and they'll be looking to keep the ball rolling against the Seattle Kraken in their first matchup of the season. And from where I blog, this head-to-head presents the Oilers with a solid opportunity to toss another couple points on the pile as the Kraken not only played last night but will likely be without their leading scorer due to COVID protocols. Seeing as the Kraken are scoring about 2.5 goals/game compared to the Oilers' 4.1 goals/game, missing players that can score is a huge problem for them but an excellent opportunity for us. Tonight's game will also mark the return of former friends Adam Larsson, Jordan Eberle, and Riley Sheahan, which means that we'll all be on high alert for the ex-Oilers curse as the boys look to keep those boys off the board.
Back to the task at hand: The Seattle Kraken come into Oil Country on the second half of a back-to-back set after wrapping up their first homestand of the year with a 3-1 loss to the New York Rangers. Nine games into their inaugural season, the Kraken rock a 3-5-1 record and a negative goal differential that's good for seventh in the Pacific Division, which is basically where many of us expected them to be. Seattle has struggled on the road to this point, dropping four of their first five away games and getting outscored by a 19-11 margin over that span, which bodes well for our beloved Oilers that have been getting plenty of scoring throughout their lineup. Now, that all said, this won't an easy game for the Oilers despite the advantages they seem to have on paper, and I'd expect the Kraken to throw everything they have at our boys as they try and right their road ship and climb out of the Pacific Division basement.
Let's see what the numbers say…
THE NUMBERS
| | | |
| --- | --- | --- |
| | OILERS | KRAKEN |
| RECORD | 6-1-0 | 3-5-1 |
| WIN/LOSS STREAK | W1 | L1 |
| LAST 10 GAMES | 6-1-0 | 3-5-1 |
| GOALS FOR | 29 | 23 |
| GOALS AGAINST | 19 | 28 |
| POWER PLAY% | 47.8 | 10.3 |
| PENALTY KILL% | 95.0 | 90.0 |
| AVG. SHOTS/FOR | 34.1 | 28.6 |
| AVG. SHOTS/AGAINST | 36.0 | 27.1 |
| TEAM SAVE% | .926 | .887 |
| CORSI FOR% | 49.61 | 51.54 |
| PDO | 1.000 | 0.971 |
| TEAM SHOOTING% | 7.39 | 8.37 |
| EXPECTED GOALS FOR% | 52.23 | 51.12 |
LINEUPS…
Hyman – McDavid – Puljujarvi
RNH – Draisaitl – Yamamoto
Foegele – Ryan – Kassian
Benson – Shore – Turris
Nurse – Bouchard
Keith – Ceci
Koekkoek – Barrie
Koskinen
After securing
a win in Vancouver on Saturday night
, Dave Tippett elected to run with the same lineup against the Kraken and I can't say I blame him. Frankly, had it not been for Thatcher Demko then that game would have likely gotten out of hand, and I'll be expecting the boys to pick up where they left off against a team that played (and lost) last night against the Rangers.
Kraken
Schwartz – Wennberg – Donskoi
Tanev – Gourde – Jarnkrok
Donato – Geekie – Eberle
McCormick – Sheahan – Bastian
Dunn – Giordano
Oleksiak – Fleury
Larsson – Lauzon
Daccord
As Gregor mentioned in
today's game notes
, Seattle is 22nd in GF/game and 21st in GA/game and it will be interesting to see how they're able to trade punches with the Oilers' high flying offence. Adding to those struggles is the fact that their leading scorer, Jared McCann, will likely miss tonight's contest due to COVID protocols.
WHAT THEY'RE SAYING…
Leading Kraken point-getter Jared McCann and assistant coach Paul McFarland were scratched an hour before Sunday's game against the New York Rangers when it was announced they'd been placed in COVID-19 protocol.

"It's become a part of our world," Kraken coach Dave Hakstol said after Sunday's contest. "We test and players are tested often. We're not the only ones that have had to adjust on the fly. So, we've had lots of time to do that."

This is the second time this season McCann has been placed in the protocol. He was one of five Kraken players to enter it just before the team's regular season opener against the Vegas Golden Knights.

Though McCann and forwards Joonas Donskoi and Marcus Johansson and defenseman Jamie Oleksiak eventually returned in time to play in the opener, winger Calle Jarnkrok wound up missing the entire five-game season opening road trip.
TONIGHT…
Photoshop: Tom Kostiuk
Game Day Prediction: The power play dominates once again and the Oilers cruise to a 4-2 victory.
Obvious Game Day Prediction: Upset by getting only one point against Vancouver on Saturday night, Connor McDavid responds with his seventh multi-point effort of the season, torching the Kraken with two goals and an assist.
Not-So-Obvious Game Day Prediction: Cody Ceci gets his first goal as an Oiler, and Jordan Eberle does not score against his former club.
Find out why so many people are using Dominion Lending Centres #1 broker in Canada. We are paid by the banks on the size of the mortgage, not the interest rate, so we try to get you as low as rate as we can. Whether it is a purchase, renewal or refinance, 
contact us
 to see what we can do to help!