GDB 50.0: Wrapping up a busy week against the Wild (6pm MT, SNW)
Photo credit:Perry Nelson-USA TODAY Sports
Heading into their fifth game in the last seven days, the Oilers will look to wrap up an insane week of hockey on a high note as they
face off against the Minnesota Wild
for the second of three meetings this season.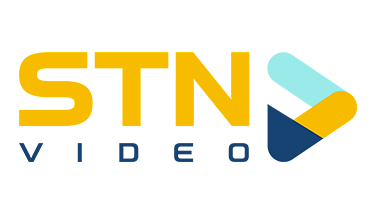 Even though Jacques Lemaire hasn't been coaching in Minnesota in over a decade, I still think of this team as one of the boring fun pits you have to get past as you work through the NHL schedule. For years, they were the team that settled into a trap system and spent 60 minutes playing the most boring style of hockey this league has ever known, and even though that's no longer the case, I can't help but still think of them in the same terms. I can't help but see their logo on the schedule and feel like we're all in for the most boring three hours of our lives, and I know it doesn't make sense nor is it rational at this point, but sometimes those first impressions last a lifetime, ya know? Again, I know we're talking about a different era and different teams but that doesn't mean I'll ever forget how many nights of my life that franchise has wasted with some of the most boring hockey this league has ever known. *spits*
Getting down to business, I'm actually worried about how this game is going to go and it's not because I think the Wild are unbeatable or anything like that, but rather because the Oilers have played so much hockey this week. Even though I know we're talking about finely tuned athletes, there eventually comes a time when your body just feels tired and that's my concern as we square off against a very good Minnesota Wild team. Minnesota has the kind of roster that can punish you for mistakes and the Oilers will need to make sure they're dialed in with their puck choices to avoid getting burned, and that's easier said than done when you're running on empty. If they are going to win this thing and keep their streak alive, we'll need to see the same level of execution we got over the first 40 minutes
against Winnipeg
and less of the passive sitting back style that we got in the third. Don't get me wrong, I'm not saying that this is a scheduled loss by any means, but we'll need the boys to play hard and keep things simple if they're going to grab another two points and anything less than that could be painful. Again, it's absolutely doable but won't be easy.
Either way, this game against the Wild kicks off a murderer's row of challengers for the Oilers over the next week, and it will be incredibly interesting and nerve-wracking to see how they fare against a charcuterie board filled with the league's best clubs.
Let's see what the numbers say.
THE NUMBERS
| | | |
| --- | --- | --- |
| | OILERS | WILD |
| RECORD | 28-18-3 | 30-13-3 |
| WIN/LOSS STREAK | W5 | L2 |
| LAST 10 GAMES | 7-2-1 | 7-3-0 |
| GOALS FOR | 165 | 176 |
| GOALS AGAINST | 154 | 140 |
| POWER PLAY% | 26.1 | 21.0 |
| PENALTY KILL% | 77.3 | 79.5 |
| AVG. SHOTS/FOR | 33.8 | 32.5 |
| AVG. SHOTS/AGAINST | 31.8 | 32.6 |
| TEAM SAVE% | .916 | .919 |
| CORSI FOR% | 52.85 | 50.48 |
| PDO | 0.997 | 1.019 |
| TEAM SHOOTING% | 8.12 | 9.98 |
| EXPECTED GOALS FOR% | 51.77 | 51.70 |
LINEUPS…
Hyman – McDavid – Yamamoto
Kane – Draisaitl – McLeod
Foegele – Nugent-Hopkins – Ryan
Benson – Perlini
Nurse – Bouchard
Lagesson – Ceci
Niemelainen – Barrie
Broberg
Smith
What I've got listed above are the combos from
yesterday's game against the Jets
with the exception of Smith in net because I'm not yet sure what changes Woodcroft will make on the second half of a back-to-back set. While we could probably assume that a guy like Devin Shore will get back in for some fresh legs, there hasn't been any word quite yet so we'll have to see things go once the lineups get released closer to game time. Again, 
these line combos are not correct 
so there's no need to hit me up in the comments section about it.
Wild ***UPDATED***
Kaprisov – Hartman – Zuccarello
Fiala – Gaudreau – Boldy
Greenway – Eriksson Ek – Foligno
Dewar – Sturm – Duhaime
Brodin – Goligoski
Benn – Spurgeon
Merrill – Kulikov
Kahkonen
Putting together the number section above, the first thing that stuck out to me was how the Minnesota Wild score more goals than the Oilers do despite not having a pair of MVP winners in their lineup. Looking at their stats, however, what they do have is high end production from guys like Kaprizov while also getting scoring from throughout their lineup, including on the back end. My point here is that the Oilers will need to be tight with their details/assignments in all three zones if they're going to keep Minnesota's depth from chipping in with some offence, and that's going to be a challenge for a team that's played as much hockey as our boys have this week.
WHAT THEY'RE SAYING…
In the midst of the team's first two-game slide since the calendar ticked over to 2022, the Minnesota Wild have made some changes to their roster before Sunday's matchup against the Edmonton Oilers, recalling defenseman Calen Addison from the Iowa Wild. Addison joins forward Nick Bjugstad who was activated on Friday and returns to the active roster for the first time since suffering an upper-body injury in practice back on January 6th.

To make room for Addison and Bjugstad, the Wild assigned forward Victor Rask and defenseman Dakota Mermis to Iowa. According to The Athletic's Michael Russo, Rask's appearance in Iowa will mark his first AHL assignment since 2013-14 with the Charlotte Checkers. Rask cleared waivers for the second time this season, allowing for his assignment to Iowa.

It's clear that the Wild needed to change things up a bit after another uninspiring defensive effort against the offensive powerhouse Florida Panthers. Jordie Benn has been particularly bad, and missing Matt Dumba due to injury, the Wild have been struggling the last two games to find pairings that can gel together.

Perhaps adding Addison back into the mix can provide that spark. After getting his first taste of NHL action last season, Addison filled in admirably during Spurgeon's extended absence in January, improving every game and enjoying his best game of his career with a goal and an assist in a win against the Chicago Blackhawks on January 21st. The next day, Spurgeon returned and Addison was sent back to Iowa, where he leads the team in points-per-game for defenseman and had eight points in six games before an upper-body injury knocked him out of the lineup.
TONIGHT…
Photoshop: Tom Kostiuk
Game Day Prediction: No better way to wrap up a Sunday Funday than a 4-2 Oilers win.
Obvious Game Day Prediction: We will hear about how this is the Oilers' fifth game in seven days at least 3x during the broadcast.
Not-So-Obvious Game Day Prediction: Cam Talbot gets his second assist of the season against his former club because of course he does.
Find out why so many people are using Dominion Lending Centres #1 broker in Canada. We are paid by the banks on the size of the mortgage, not the interest rate, so we try to get you as low as rate as we can. Whether it is a purchase, renewal or refinance, 
contact us
 to see what we can do to help!