It's time for the Edmonton Oilers to retire Ryan Smyth's No. 94
The Edmonton Oilers have one of the most storied traditions in the NHL when it comes to retiring jerseys.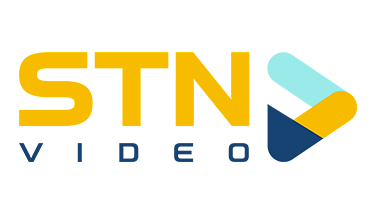 To make it into the rafters at Rogers Place, you must be in the Hockey Hall of Fame. Kevin Lowe is the latest to be honoured with a banner raising ceremony — one that came over 20 years after he last laced up his skates and one that came months after he was inducted into the hall.
It's a great tradition that has helped some of the most legendary Oilers to be honoured. But now, in 2022: it's time to break that tradition for Ryan Smyth.
Here at OilersNation, we're going to be spending the next day honouring one of the best to ever to do it for the Oilers amid the 15th anniversary of his trade to the New York Islanders.
Typically, jersey retirements require one of, or multiple of, a few things.
The player typically is an elite or very high-level player.
The player had a highly memorable career.
That jersey number would look, well… wrong if anyone else were to wear it.
For the Oilers, of course, almost all of these things apply. Al Hamilton's number 3 was retired for what he meant to the Oilers in the WHA days as the Oilers' defacto godfather, but he's the only player among the others who aren't in the Hall. The achievements of Glenn Anderson, Paul Coffey, Grant Fuhr, Jarri Kurri, Mark Messier, Kevin Lowe and Wayne Gretzky are clear.
They were all exceptional players who helped bring five Stanley Cups to the city and all players who, rightfully so, ended up in the Hockey Hall of Fame.
But no other players in the history of the Oilers have had the honour of their jersey being retired. Sure, there's really not been any players who have had careers worthy of a spot in the hall, but that should no longer be mandatory for the Oilers to retire a number.
Ryan Smyth was everything to the Oilers for 15 years. He bled the team colours and exemplified everything it meant to be an Oiler. His dogged work ethic, willingness to put his team above all else, and ability to produce points led to him being a fan favourite and rightly so. Smyth was nothing short of the heartbeat amid years where fans had little to cheer for.
Budgets were tight. The team couldn't afford to keep stars like Bill Guerin, or Jason Arnott, or any other cast of star-level characters that had cups of coffee in Alberta's capital.
But Smyth? He was the constant. The calm in the storm. The one the team could always rely on.
The points were always there, too. Smyth remained a consistent scorer during his time in Edmonton hitting a .65 point per game pace over his time in Edmonton.
In virtually every Oilers team category, you can still see Smyth's impact on the team. Second in games played (971), fifth in goals (296), 9th in assists (335), seventh in points (631), tied for first in powerplay goals (126), fifth in game-winning goals (45), second in shots (2558), 6th in hat tricks (5).
He was, undeniably, one of the best to ever do it for the Oilers and that's well known. No Oilers player has worn number 94 other than Smyth, too. People in this town and around this team know.
No ring of honour. No spot on a wall. Nothing like that. Smyth deserves to have his number 94 retired by the Edmonton Oilers.
---
Zach Laing is the Nation Network's news director and senior columnist. He can be followed on Twitter at
@zjlaing
, or reached by email at zach@oilersnation.com.
---