Jay Woodcroft and Dave Manson have markedly improved the Oilers so far, but is it enough to overcome their goaltending issues?
Photo credit:https://twitter.com/EdmontonOilers
It was a frustrating night for the Edmonton Oilers on Wednesday.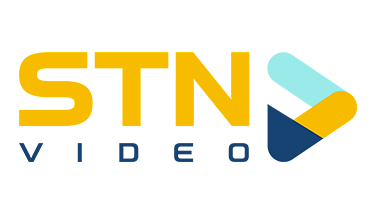 Coming off a 7-3 loss to the Minnesota Wild, Edmonton did nearly everything right against the Tampa Bay Lightning. They posted 60 shot attempts, and were superior in regards to possession, shots, and scoring chances at 5v5. Edmonton's effort was clearly noticeable. So, what exactly happened?
Poor goaltending. Again (to be fair, with a decent bit of bad luck for the Oilers as well).
In his last two starts, Smith has allowed 8 goals on 29 shots and 2.8 expected goals. Needless to say, that's not good.
Regardless of this loss, there's numerous bright spots in Jay Woodcroft and Dave Manson's coaching tenure with Edmonton so far. They're currently at a 5-2 record with a 60.9% 5v5 goal differential, and a 59.4% 5v5 expected goal differential (46 GF% and 50 xGF% under Tippett for comparison). The team has obviously benefited from the coaching change so far.
In this piece, I'll be diving into specific reasons for this improvement, and why Ken Holland still needs to fix one major area for the current team to thrive; goaltending.
The improvement in neutral zone play and defending off the rush
Many people don't think about the impact of neutral zone play on a team's performance. Offence often starts from a quick and effective transition in the neutral zone, while suppressing goals and chances against can start with defending the NZ/blue-line. 
Tippett/Playfair ran an NZ 1-2-2. Rather than contest the lines, Playfair instructed the D to focus on protecting the middle of the ice with the idea to keep opponents to the outside and prevent east-west passing through the NZ. This style of play typically led to a plethora of rush chances against, as opposing forwards carried the puck into Edmonton's D-zone with ease.
The D were very passive in this scheme. It was uncommon to see pressure applied against attacking forwards in the NZ or at the blue-line. Overall, their NZ play was ineffectual.
Per Corey Sznajder's (
@ShutdownLine
) microstat tracking project, the average entry denial rate for Edmonton's defencemen under Tippett was
8.7%
. The league average denial rate is
10.3%
. 
Under Woodcroft/Manson, Edmonton primarily runs an NZ 1-1-3, and Edmonton's overall defensive structure has significantly improved. They've allowed significantly fewer shots and scoring chances against.
The D are stepping up at the blue-line at a much higher rate, leading to more turnovers from the opposition, and quicker transitions. They are able to do this because of the extra forward support. There is also a greater emphasis on keeping the puck in the offensive zone, as I've noticed F3 consistently supporting the defencemen when they pinch. Much more cohesion and chemistry between the Fs and the D overall.
As mentioned already above, Corey Sznajder does an excellent job of tracking microstats for the public, but quite obviously, it's nearly impossible for a single person to track
every single game
for
every single NHL team
. Consequently, he's only tracked two of Edmonton's games coached by Woodcroft so far.
For the games he has tracked under Woodcroft, Edmonton's
Controlled Zone Entries/60, Zone Denial Rate%,
and
NZ Shot Assists/60
have been above the team average under Tippett. Take this with a grain of salt, but this is certainly encouraging.
Courtesy of Jason Gregor and SportLogIQ
(I also used some of Jason Gregor's pieces to get an approximate estimate of this data, linked
here
and
here
)
, Edmonton averaged roughly
7.3 rush chances against
under Tippett/Playfair. 
On the other hand, they've averaged roughly
4.5 rush chances against
under Woodcroft/Manson
(for reference, the league average is
6.0
). 
Clearly, one of the most substantial improvements under Jay Woodcroft and Dave Manson has been the Oilers NZ play. 
Defencemen are shooting less, forwards are getting more high-quality chances
Jim Playfair instructed the Oilers defencemen to have a shot per period. It was a very noticeable, but flawed strategy.
A significant portion of Edmonton's point shots were low-quality and resulted in Edmonton's top forwards shooting at a lower rate. Combine this with their ineffective forecheck scheme and rare tendency to crash the net, the result was a disorganized group that struggled to capitalize on their offensive zone time.
Under Woodcroft and Manson, the rate of shots from Oilers defencemen is much closer to league average. Instead of spamming low-danger point shots, the defenceman are shooting more frequently for tips and deflections. The more notable difference is their improvement in shot quality, especially from their forwards.
In addition, Edmonton is also generating more chances and traffic in front of the net. Per Natural Stat Trick, the Oilers generated 3.0 Rebounds/60 under Tippett, while they've created 3.3 Rebounds/60 under Woodcroft (5v5).
Forechecking is now more aggressive too with Woodcroft running an aggressive 2-1-2 forecheck scheme. Under Tippett, the forecheck was more passive, as all three forwards had a tendency to stay low in the OZ under Tippett, which meant they were often chasing the play on the backcheck.
In the games that Corey Sznajder has tracked for Woodcroft's Oilers, Edmonton's average
Forecheck Pressures/60
have been above the team average for Tippett's Oilers
(again, take this with a grain of salt).
I wish I had access to more in-depth statistics. But all publically accessible data
(that I've seen)
suggests Edmonton is better under Woodcroft at effectively using their offensive zone time to create more 5v5 goals and high-quality chances.
Usage and deployment
Under Tippett, McDavid, Draisaitl, and RNH averaged
22:33, 22:44,
and
20:16
TOI per game, respectively. Under Woodcroft, they've averaged
20:59
,
22:15
, and
19:48
TOI per game. Their reduced minutes and shorter shifts have most likely played a crucial role in their vastly improved performance under Woodcroft.
It's remarkable to think that McDavid was already the best player in the world under Tippett, and that he's managed to
improve
even further under Woodcroft. 
Draisaitl and RNH have also seen an improvement in their play,
especially
in terms of xGF%. Draisaitl hasn't been on-ice for a single goal against under Woodcroft
(that won't sustain, but it's worth mentioning)
, while RNH has formed an excellent third line with Warren Foegele and Derek Ryan.
In addition to sharing the load down the middle, Woodcroft has deployed eleven forwards and seven defencemen in each of the games he's coached thus far. Here's how each forward line looks:
It's been a long time since Edmonton has had three strong lines that are scoring threats
and
above-average defensively. 
Overall, Edmonton was out-scored 30/49 under Tippett with McDavid and Draisaitl off-ice, a goal share of 37.9%. Under Woodcroft, their goal share has gone up by
7.4%,
their expected goal share has increased by
1.8%
, and their shot share has increased by
3.3%
. 
The emergence of a strong third line has been extremely beneficial, but the team is still a net negative with McDavid/Draisaitl off-ice. This is due to their abysmal play without all three of 97/29/93, and the struggles of their rotating 11th forwards.
Benson has primarily been deployed as the 10F, and his recent performance has mostly been solid, scoring his first NHL goal and posting a 53 xGF% under Woodcroft.
Meanwhile, Perlini, Sceviour, and Shore have all obtained small opportunities as the 11th forward, but they've been on-ice for a combined 0 goals for, and 4 goals against.
Personally, I'm still fond of Sceviour as a fourth-line guy, but it's evident that Woodcroft has little trust in any of them. They've averaged less than 5 TOI/GP under Woodcroft.
I wonder if Woodcroft would much rather have Cooper Marody or Seth Griffith over his current NHL options? Perhaps an AHL recall is imminent if the struggles for the rotating 11th forwards persist.
The goaltending
Edmonton ranks 25th in the league in Save%, and 24th in GSAx (Goals Saved Above Expected) per EvolvingHockey. Not good.
With the Woodcroft and Manson hiring, that eliminates the issue of coaching that I mentioned. Their bottom-six still requires upgrades, but it's seen improvements under Woodcroft as stated before, and Edmonton is also superior defensively
(although trading for a defensive RD could be very beneficial)
.
Here's a general overview of the performance of Edmonton's goaltenders this season.
*For reference, the league average HDSV% is
82.1%
, the league-average MDSV% is
90.3%
, and the league-average LDSV% is
96.4%
.
The visual above accurately summarizes Mikko Koskinen; he can perform as a fine backup in front of a solid defence, but he simply can't handle a difficult workload. 
Mike Smith made considerable improvements to his technique last season, but age/injuries have caught up to him. Smith is below-average/poor when facing all types of shots, and another large concern with Smith is his wild inconsistency
(here's an excellent piece about Smith's play).
It's
somewhat
defensible that giving him another opportunity after his 20-21 performance wasn't a horrible idea, however:
      A) It's an exceedingly risky bet to sign a 39-year-old goaltender with injury history
     B) Edmonton never acquired any good insurance or backup plan if Smith regressed, as it was unclear if Skinner would be NHL-ready at the time of the Smith signing

    C) Perhaps signing him to a cheap one-year deal wouldn't have been a dreadful idea, but there was absolutely no reason to sign him for two years
    D) Simply put, Smith has regressed from what he was last season, and it's time for Edmonton to move on from him
This season, Smith has allowed about 8.9 goals more than expected, and that's pretty significant. In other words, if you replaced him with the league-average goaltender, Edmonton would have allowed roughly 8-9 goals less in just 13 games, which should result in a minimum of at least 3-4 more wins.
Stuart Skinner's potential is still unclear at this stage; it's unknown if his ceiling is a starting goaltender. At the moment, though, he's an upgrade over Koskinen and Smith.
Given the unknown but strong performance to date, why not give him more of an opportunity before the deadline? At this stage, everyone should be fairly confident on what to expect from Koskinen and Smith, but we aren't as certain on Skinner, and knowing more could clarify just how much we need to push for another option.
Why not give him several starts to get a larger sample size and a more accurate idea of his ability? This helps Ken Holland obtain a more distinct idea of what to do during the deadline.
Speaking of Holland, he signed Mike Smith to a contract on July 1st, 2019. Put differently, that was 971 days ago. Holland has had sufficient time to find an upgrade over at least one of Mike Smith or Mikko Koskinen, and he had the cap-room last summer as well, with $26M in cap-space.
Holland is the highest-paid general manager in the league, and we're currently in Year 7 of Connor McDavid and Leon Draisaitl. The bar for success for Holland and the Oilers should be very high, and there's just no excuses for Holland if he fails to acquire a goaltender at the deadline. One could argue that the tight cap situation limits Holland's ability to trade for an upgrade, but that's a self-inflicted wound by Holland himself.
I might dive into this for a future piece, but off the top of my head, Ville Husso, Marc-Andre Fleury, and Semyon Varlamov are some good targets. I have mixed feelings about Braden Holtby, but he's another option. Anton Forsberg was previously waived by Edmonton last season and claimed by Carolina, and he's enjoyed a solid season with Ottawa this year; perhaps Edmonton could pursue him?
Conclusion
Regarding issues that have hampered the team's performance, poor goaltending is a common denominator under both Tippett and Woodcroft.
With that said, Dave Tippett and Jim Playfair's Oilers had issues beyond the goaltender. Dreadful NZ play, poor shot quality, the bottom-six, etc., were all concerns that hindered the team, while goaltending was often used as the sole scapegoat to excuse the poor structure and coaching.
Now, however, Jay Woodcroft and Dave Manson have significantly improved on several of Edmonton's previous weaknesses. Edmonton has a 58% goal differential under Woodcroft in spite of the goalies posting a 0.894 SV%; they've played well enough defensively that they don't need some Vezina-caliber goalie to succeed, but
adding a strong goaltender at the deadline could make Woodcroft and Manson's Oilers much more of a legitimate playoff threat. 
Consequently, the clock is ticking for Ken Holland. Barring unforeseen circumstances, failing to make the playoffs or a first-round loss this season should rest almost entirely on Holland's shoulders if he can't upgrade the roster by March 21st.