Yamamoto and Puljujarvi. Who Takes a Step?
Photo credit:Perry Nelson-USA TODAY Sports
With
Kailer Yamamoto signing a one-year
, $1.175m AAV contract on the weekend, the Oilers have all their players signed and ready to start training camp when it begins tomorrow with physicals and medicals, and on the ice Thursday. Oscar Klefbom is on LTIR, while Dmitri Samorukov suffered a broken jaw during Saturday's rookie game against Calgary and will be out six weeks. But the rest of the players should be on the ice, barring any medical/physical issues that arise from Wednesday's testing.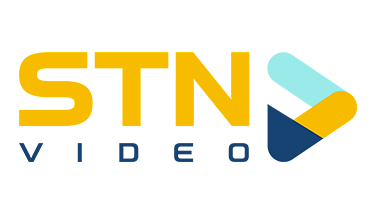 After a decade of significant turnover every off-season, the core of the Oilers roster looks to be intact for the next few seasons.
The main pieces are locked in for at least the next few seasons. There will be some roster moves, of course, each off-season, but moving forward most of those changes should come from within, with Philip Broberg, Dylan Holloway, Samorukov, Rapheal Lavoie, Stuart Skinner and Ilya Konovalov possibly taking NHL spots.
Looking ahead to next season,  they currently have eight forwards, seven D-men and one goalie signed.
At forward they have Connor McDavid, Leon Draisaitl, Ryan Nugent-Hopkins, Zack Hyman, Zack Kassian, Warren Foegele, Derek Ryan and Devin Shore signed. Those eight combined have a $39,675,000 cap hit. Keep in mind Shore ($850K) and almost of all Ryan's contract ($1.25m) wouldn't count against cap if they were sent to the AHL next season.
Darnell Nurse, Duncan Keith, Tyson Barrie, Cody Ceci, Evan Bouchard, Slater Koekkoek and Broberg have a combined hit of $25,190,128 million.
Mike Smith in on the books at $2.2m.
Edmonton also has $4,166,667 in dead cap space from Andrej Sekera and James Neal buyouts and Milan Lucic's salary retention.
They have $71,231,795 committed for 2022/2023. The cap is projected to rise to $82.5m so currently Edmonton has just over $11.2.m to sign six forwards and a goalie. (This calculation includes Klefbom being on LTIR again next year).
YAMO AND JP…
May 3, 2021; Vancouver, British Columbia, CAN; Edmonton Oilers forward Jesse Puljujarvi (13) celebrates his goal against the Vancouver Canucks in the first period at Rogers Arena. Mandatory Credit: Bob Frid-USA TODAY Sports
Kailer Yamamoto, Jesse Puljujarvi and Ryan McLeod will be restricted free agents next summer. Yamamoto (once he plays 10 games this season) and Puljujarvi will have arbitration rights, while McLeod will not. After Yamamoto signed his one-year deal I saw suggestions the Oilers won't be able to afford both him and Puljujarvi. This was based on the premise both will have productive seasons.
What type of production will lead to a significant raise? Twenty goals and 40-45 points will lead to a solid raise. Casey Middlestadt signed a three-year deal with a $2.5m AAV with Buffalo after producing 10-12-22 in 41 games last season (which prorates to 20-24-44 in a full year). Andrew Copp produced 15-24-39 in 55 games (prorates to 22-36-58) and signed one year at $3.64m with Winnipeg. Tyler Bertuzzi had 47 and 48 points in 2019 and 2020 before scoring 5-2-7 in nine games last year before getting injured. He signed two years at $4.75m AAV, and Anthony Beauvillier inked a three year deal at $4.15m with the Islanders after producing 15-13-28 in 47 games (22-27-49 prorated).
I don't believe it is realistic to expect both Puljujarvi and Yamamoto to score 20 goals. There are only so many goals to go around, and when you have the league's two best offensive players, they will take up a significant amount of the offence.
Last season the Oilers finished ninth in 5×5 goals (115), ninth in even strength goals (133) and seventh in total goals (183). How many more will they score in 2021/2022?
Here was the breakdown of Edmonton's 5×5 scoring.
Edmonton averaged 2.05 goals/game at 5×5 last year. If they jump up to 2.25 goals/game that would put them in the top-five, based on the past few seasons.. That is a total of 16 more goals in a full 82-game season. I suspect McDavid and Draisaitl are going to be very productive again. They will be involved in much of the scoring, even with the improved depth on paper. I think most would expect Zack Hyman to produce more than Dominik Kahun did. And Nugent-Hopkins will be hard pressed to be as unproductive at 5×5 as last year. If each scores 12 goals at 5×5 that is four extra goals from last season's prorated goals between RNH and Kahun. I went with a low projection for Hyman and RNH to illustrate my point that producing significantly more points will be difficult for both Puljujarvi and Yamamoto.
I think Puljujarvi will continue to improve his point totals. He scored 25 points in 55 games last season, with most coming at 5×5. He played with confidence all season, and this year he will come to camp even stronger, more confident and with more experience. I could see him scoring 55 points, maybe more depending how he does on the power play. It also helps that he had tried two new stick patterns this off-season. Small tweaks on his lie will help him handle the puck better. It is realistic to expect Puljujarvi to score 23-27 goals.
Yamamoto is an interesting study. He won't be as productive as he was in 2020 when he scored 26 points in 27 games, and he isn't as bad as he was from February to May last year when he tallied four goals in 40 games. Unlike last season, when Dave Tippett had no other options, Yamamoto will need to produce if he wants to play in the top six regularly. He spent 81% of his 5×5 TOI with Draisaitl and/or McDavid. Four goals in 40 games won't get you that opportunity now.
Yamamoto's biggest strength is his ability to create turnovers. He will need to reduce the offensive zone penalties he takes, but his aggressive approach will lead to some. You have to accept the odd one. He isn't afraid to play "inside" of players and battle for pucks. The challenge is he is 5'6″ and 155 pounds. Battling much larger men takes a physical toll. He will go to the net without the puck, but he does struggle getting there with the puck on his stick when defenders can impede his progress. He doesn't have the velocity to be an outside shooter, so if he wants to produce offence he needs to find ways to get to the net more with the puck or he has to play with a great passer. He is still young with only 105 game played, and he will get stronger, but his stature will limit his progress compared to Puljujarvi who is 6'4″ and 215 pounds. When skill is similar size is a big advantage and Puljujarvi's strength combined with his skill sets him to be the one to have a breakout season.
POWER PLAY…
In 2019 (the last full NHL season) the NHL had 56 forwards with 40+ points at 5×5 and 86 had 35+ points. If you believe Yamamoto and Puljujarvi are going to produce significant enough points that both get big raises, then they will need chip in on the man advantage. Puljujarvi will get that chance, but I don't see how Yamamoto will.
Alex Chiasson (134 minutes), Puljujarvi (61) and James Neal (52) split the net-front presence spot on the power play last year. With Chiasson and Neal gone, I expect Puljujarvi and Hyman to rotate in that spot. Chiasson, Neal and Puljujarvi combined for eight goals and 14 points last year. The PP runs through McDavid and Draisaitl mainly, with RNH getting a fair amount of touches as well. And then Barrie and/or Bouchard are excellent distributors from the blueline as well. I could see Bouchard getting more looks on the PP as the season progresses, because of his outstanding ability to get pucks on net. If that happens, then Puljujarvi/Hyman could become more of a factor on the PP.
In 2019/2020 Neal (12 goals in 158 min), Chiasson (six goals in 143 min) and Yamamoto (two goals in 23 min) combined for 20 goals from the net-front position. Neal had very good hands in close around the net, so Hyman and Puljujarvi will get opportunities this season on deflections, rebounds or banging home cross-crease passes from Draisaitl or McDavid.
Hyman and Puljujarvi will get some PP points, but Yamamoto will be in tough to get any significant power play time, so he will need to produce a lot at 5×5 if he hopes to get a significant increase next summer.
OFFENSIVE PRODUCTION…
Edmonton has a legit chance to finish the season top-five in goals. They were seventh with 3.27 goals/game last year which prorates to 268 goals in an 82-game season.
Here are the top-five teams from the previous three seasons:
2019
1. Tampa Bay 3.89
2. Calgary 3.52
3. San Jose 3.52
4. Toronto 3.49
5. Washington 3.34
2020
1. Tampa Bay 3.47
2. Washington 3.42
3. Toronto 3.39
4. Colorado 3.37
5. New York Rangers 3.33
2021
1. Colorado 3.52
2. Pittsburgh 3.45
3. Vegas 3.39
4. Florida 3.36
5. Washington 3.36
Scoring across the league was actually down last season to 2.79 goals/team from 2.98 in 2020 and 2019. (FYI, hockey-reference.com includes SO goals in their G totals, which is why their numbers are higher. I look only at goals that count on scoresheet).
I expect goal scoring will go back up as teams won't be facing the same six or seven teams like they did last year. I envision Edmonton finishing the year between 3.45-3.50 goals/game, which would equal between 283 to 287 goals.
The past three seasons McDavid and Draisaitl have combined for 91, 89 and 93 goals (prorated for 2020 and 2021). I see no reason for them to be below 90 this season, and in fact I see them combining for 98.
Which leaves 185 goals for the rest of the team.
I have Puljujarvi (27) and RNH (22). Hyman's projection is difficult because of games played. He missed 23% of Toronto's games last season, 28% in 2020 and 13% in 2019. But he didn't miss a game in 2018 and 2017. If he play 72 or more games he will score 25 goals.
Now you are down to 108 goals for the remaining players.
Yamamoto (15), Nurse (15), Foegele (13), Kassian (13), Barrie (8), Bouchard (8), Ryan (7), McLeod (7), Keith (6), Josh Archibald (6), Ceci (4).
That leaves seven goals for the fourthe line LW spot and third pairing LD, as well as those who will fill in for injuries.
When you add up the goals it is difficult to see how both Pulujarvi and Yamamoto will simultaneously have productive enough seasons to garner a significant raise.
I don't see the Oilers having a cap crunch next season, unless Puljujarvi explodes and if that happens, that is a good problem to have.
What are your thoughts on the Oilers goal production?
Recently by Jason Gregor:
This Prospect Will Play in the NHL