Ken Holland isn't yet sure if the Oilers should be buyers at the trade deadline
Photo credit:Jason Franson/Canadian Press
The Oilers kicked off the month of March with a 2-0 win over the Philadelphia Flyers on Tuesday night.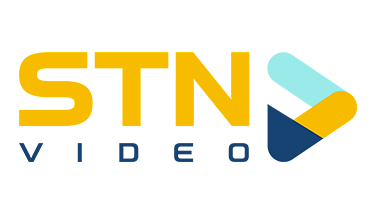 The win put them at 30-21-3 for the season and they now occupy the final playoff spot in the Western Conference, though the Dallas Stars are just two points back with two games in hand.
The big thing to watch this month, of course, is the NHL's trade deadline, which is on Monday, March 21.
Q: What would you like to accomplish before the deadline?

Well, you've got to win some games. That's what we'd like to accomplish.

There are three positions that you take at the trade deadline. You're either a buyer, and usually the buyers are comfortably in the playoffs; you're either a seller because you're either out or comfortably out; or you stand pat if you're on the bubble and you're not sure if you're in or out and don't want to spend assets, because if you don't get in you've wasted assets.

We've got nine games before the deadline. What do I want to accomplish? The first order of business is I want to win some games.

Q: At this point, do you feel like you're a buyer or should stand pat?

You look at the standings. That answers your question. I'm not sure that the manager makes the decisions as much as the standings make the decision.

Now, certainly, I have an obligation to work the phones — which I will — to see what's out there, see what the prices are, see who's a buyer, and see who's a seller. I don't see us being a seller. We're four points out of second in the division. We're a point behind Vegas. We're tied with Dallas for the wild card (but out on points percentage). So, we're in the thick of things. We've got lots of runway to go — 29 games to go, nine games before the trade deadline.
This really isn't very surprising rhetoric from Holland, who has always been known as a conservative general manager, especially in the salary cap era.
Back in January, Elliotte Friedman noted
that Holland wasn't interested in trading the team's first-round draft pick unless they were higher in the standings and the pick wound up being 25th overall or higher.
At that point, the team had just lost 4-2 to the Maple Leafs in Toronto and were on a stretch in which they lost 11 of 13 games. Since then, the Oilers have gone 12-7-1.
There are eight games left to go before the trade deadline. The Oilers will play the Blackhawks in Chicago, head home to host the Canadiens, head to Calgary to play the Flames, and then they'll host the Capitals, Lightning, Red Wings, Sabres, and Devils. There are a couple of good teams in there but this is a stretch for the Oilers to string a few wins together and send a message to their general manager that the team is worth investing in.
Another thing to note from Holland's interview is that if he does decide to buy, it likely won't be to add a goaltender. When asked if he was comfortable with the Mike Smith and Mikko Koskinen duo with Stuart Skinner as the third-string insurance option, Holland said…
Yeah, I do.

In Kosky's last seven starts — not in relief against Minnesota — he's I think he's over .920 (save percentage). He's around 2.50 (goals-against average) or just a hair under. Kosky's played at a very high level over the last seven games.

With Smitty, he missed basically the first half of the year. Then he came back and missed three or four weeks with the thumb injury. Smitty played really good in Carolina. I thought he was really good in the Islanders game. In the Minnesota game, we were giving up too many Grade A's; there were too many turnovers.

It was sort of designed that they would play 55 percent and 45 percent (of the games). From a depth standpoint, Stu Skinner's got up for a couple looks and got his feet wet. He's having a tremendous year in Bakersfield, he's continuing to grow.

Now that we can get them both going, I believe we're going to get good goaltending.