Leon Draisaitl hits the 20-goal mark in just 19 games
Photo credit:Mark J. Rebilas-USA TODAY Sports
It's American Thanksgiving and Leon Draisaitl has already scored 20 goals.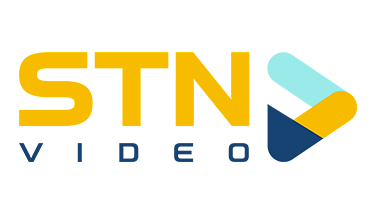 Last year, Draisaitl's 20th goal came in his 40th game of the season, which featured a hat-trick in a commanding win over the Ottawa Senators. This year, it came in his 19th game of the season.
In order to find a player who reached the 20-goal plateau in fewer games than Draisaitl this season, you have to go back to the 1995-96 season. Mario Lemieux popped off for a four-goal game against the Boston Bruins, giving him his 19th, 20th, 21st, and 22nd goal in his 18th game of the season.
So, should we get a 50-in-50 watch going for Draisaitl?
There are five players who have reached the 50-goal plateau in 50 games: Maurice Richard, Mike Bossy, Wayne Gretzky, Mario Lemieux, and Brett Hull. There are also a few unofficial 50-in-50 players who scored 50 goals in 50 or fewer of their own games, but didn't do so before the team's 50th game of the season. These players are Jari Kurri, Alexander Mogilny, and Cam Neely.
The most recent official 50-in-50 was Hull, who did so in both 1990-91 and 1991-92 with the St. Louis Blues. Hull scored his 20th goal in his 20th game in 1990-91 and it took him until his 25th game to reach 20 goals in 1991-92.
To put Draisaitl's hot start into context, let's look back at some of the best goal-scoring seasons of this generation…
In Alex Ovechkin's 65-goal season in 2007-08 (of course the great eight's best scoring season came in the year 2008), he had 13 goals through 19 games. Ovechkin reached the 20-goal plateau in his 27th game of the season. He wasn't all that close to 50-in-50, with 39 goals when he reached the 50-game mark.
Steven Stamkos was off to a slower start in his 60-goal season in 2011-12. At 19 games, he had 11 goals, and it took him until his 32nd game to reach 20 goals. Like Ovechkin, Stamkos wasn't really close to the 50-in-50 conversation, as he had 33 goals at the 50-game mark. The latter part of Stamkos' season was actually better than early on, as he scored 32 goals in his final 32 games.
Can he do it? It's a big stretch because goals simply aren't scored at the same rate now as they were in the 80s and 90s, but the fact we're even having this conversation is pretty spectacular.