MILAN LUCIC, EDMONTON OILER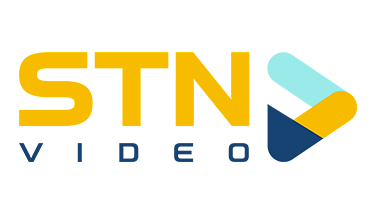 The day Edmonton won the 2015 draft lottery, we all agreed that one moment changed everything. 'Free agents will want to come here now!' was the claim. Well, in the excitement of a great moment things are said, but it is quite another thing for the item to be proven. In the two July 1's since McDavid was drafted, is Edmonton shopping in a better part of free agency?
JULY 1 OVER THE YEARS
Two things stand out here: Edmonton is signing younger players (Lucic turned 28 in June). This doesn't guarantee a smooth contract, but the odds of getting more good seasons is higher with younger free agents. Also, the investments are going way up, and with that the overall risk. Sekera was a fine addition to the Oilers and he had a good season year one. That said, many Oilers fans I talk to are not pleased with the signing one year on. Will Oilers fans have a similar experience with Lucic in his first season? The high bar set by big money may be difficult to cover in actual fact.
MILAN LUCIC 2015-16

5×5 points per 60: 2.04
5×4 points per 60: 2.83
Corsi For 5×5 %: 59.3 (No. 2 among regular LAK forwards)
Qual Comp:  toughest among regular LAK forwards (1line opp)
Qual Team: best teammates among regular LAK forwards (top line)
Corsi Rel: 11.4 (No. 2 among regular LAK forwards)
Shots on goal/percentage: 124/16.1
Boxcars: 81gp, 20-35-55
 (All numbers via
Stats.HockeyAnalysis.com
and
BehindtheNet.ca
)
I wanted to take a moment to discuss Milan Lucic as a player. In all the excitement and upset, it seems to have gotten lost in the flood. Milan Lucic is an excellent NHL player, by math or eye. He has many miles on him, but has been incredibly healthy based on his style of play.
The underlying numbers are terrific, he can help with puck retrieval, he can take and make a pass and he is truly unique as an NHL player. Those things seem to be muffled in Oilers Nation today, and I think part of it comes from the Taylor Hall trade.
I would encourage you to look at Lucic as an addition in his own right. I am not one to ramble on about physicality, rugged play, grit and the like—but intimidation is a part of his game. People will tell you those intangibles are very important, and my response is that if they are, they should show up in the numbers.
Milan Lucic has the rugged style and he has the numbers. You can argue the the length of the deal, but for a team needing to fill seats in a new arena during an economic downturn, this rates as a win. It may get difficult in the years to come, and that is the risk here.
Recent articles from Lowetide