Monday Mailbag – First thoughts on Evander Kane?
Photo credit:Tom Kostiuk
Happy Monday, everybody! Once again, I've got a fresh Mailbag set and ready to help you get your week started and also to make sense of everything that's going on with our beloved Edmonton Oilers. This week, we're talking about Evander Kane officially coming to Edmonton, having no cap space, the winter Olympics, and more. If you've got got a question you'd like to ask, email it to me at
baggedmilk@oilersnation.com
 or hit me up on Twitter at 
@jsbmbaggedmilk
 and I'll get to you as soon as we can.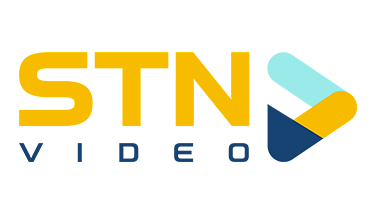 Jan 29, 2022; Montreal, Quebec, CAN; Edmonton Oilers left wing Evander Kane (91) during the warm-up session before the game against Montreal Canadiens at Bell Centre. Mandatory Credit: Jean-Yves Ahern-USA TODAY Sports
1) Yves asks – Have to ask what everyone thinks about the Evander Kane signing now that it's official?
Jason Gregor:
He will help the Oilers on the ice. He is instantly the best winger on the team. I expect he will be on his best behavior off the ice and in the room. Short term I don't see any issue.
Robin Brownlee:
I wouldn't have done it, but not my call. Oilers immediately better in top six. After that, we'll see. 
Wrote about it Sunday
.
Tyler Yaremchuk:
I get both sides of this. Yes, he is a fantastic player and he's going to produce a lot of offence for what the Oilers are paying him. On the other side, he's been accused of a lot of pretty bad stuff and he has a history of being bad in the locker room. That's concerning for a bunch of reasons. If you feel weird or gross cheering for him, I get it. If you sit there and say you believe in redemption and just want the team to win, you're allowed to feel that way too.
Baggedmilk:
He's a hell of a hockey player so he will undoubtedly help the Oilers on the ice, but I worry that the circus that seems to follow the guy will also land here. We'll see.
2) Trey asks – Now that Evander Kane has been signed the Oilers have next to no cap space available unless there is money going out. Do you think this means the plan is to stand pat with the goaltending and simply hope for the best?
Jason Gregor:
No. If they were going to add a goalie Koskinen would have been going the other way. I don't think that has changed. I also don't think there are many realistic options to acquire. Fleury coming here is very low chance, so outside of him how many other goalies are realistically available? Varlamov from the NYI? Cost would likely be steep, but I don't think adding Kane changes the approach at all.
Robin Brownlee:
Good question. I feel like they have to do something and likely will, but when? Can they make a run with Smith and Koskinen/Skinner in the playoffs? Can they get to the off-season before addressing the need through trade or free agency? I don't know.
Tyler Yaremchuk:
The plan might be to just pray that Mike Smith gets healthy. If he's not going to be healthy and has to stay on LTIR, then I think they'll start looking but honestly, I really think it depends on how the market looks heading up to the deadline. If it's a buyers market and there are lots of goalies on the market, I could see them getting involved.
Baggedmilk:
That's a very good question because the Oilers don't have any cap space to work with. Unless Holland gets mighty creative — not exactly his strong suit that I've seen — I don't see the Oilers doing much at all.
Jan 27, 2022; Edmonton, Alberta, CAN; Edmonton Oilers goaltender Mikko Koskinen (19) makes a save on Nashville Predators forward Matt Duchene (95) during the shoot-out at Rogers Place. Mandatory Credit: Perry Nelson-USA TODAY Sports
3) Oilers fan in Van asks – Obviously there is no answer for why the Oilers have allowed the first goal of the game as often as they have, but what is your take on why this is happening and how they can solve the problem?
Jason Gregor:
The penalty kill improving would be a good start. They've allowed too many first goals while shorthanded. Also being more assertive to start games.
Robin Brownlee:
They've given up the first goal when they've had good starts and bad starts. Some of those first goals have been good goals, others have been soft. So, no, there is no blanket solution to the problem.
Tyler Yaremchuk:
I honestly do not know. I feel like we've been asked this question every second week and I just straight up don't have an answer.
Baggedmilk:
I think at this point we need to consider alternative measures like bringing someone in for an exorcism or something. This is one of the weirdest things I've ever seen.
Mar 29, 2021; Toronto, Ontario, CAN; Edmonton Oilers head coach Dave Tippett speaks to his player in the second period against Toronto Maple Leafs at Scotiabank Arena. Mandatory Credit: Dan Hamilton-USA TODAY Sports
4) Sam asks – When this mailbag is posted we'll basically be at the midway point of the 2021-22 NHL season. How would you grade the Oilers' first half on offence, defence, and goaltending?
Jason Gregor:
Offence is an A. Scoring isn't an issue as they average 3.30 goals/game.
Defence would be a C+. Not consistent enough. The big challenge is reducing the glaring giveaway, or bad read as Edmonton doesn't allow a lot of shots
Goaltending would be a C-. A .902sv% as a group isn't good enough. I expect in the final 42 games the Sv% will likely be around .908-.912. I think they have the potential to be more consistent.
Robin Brownlee:
Offence is B. Not the problem.
Defence is C. Mistakes an issue.
Goaltending is C. Mike Smith getting and staying healthy should improve this.
Tyler Yaremchuk:
Taking in the first half entirely and not just using recency bias I will go with: Offence: B+ Defence: B- Goaltending: D+
Baggedmilk:
Offence: B+ Defence: B- Goaltending: C
5) Anne asks – Taking hockey out of the equation, what is everyone's favourite Winter Olympics event that you're most looking forward to watching?
Jason Gregor:
Free style skiing. So many different types and I like them all. Ski cross is awesome.
Robin Brownlee:
Freestyle skiing.
Tyler Yaremchuk:
I love the snowboarding and skiing events. Those are legit and according to my friend Chalmers, who does Olympic updates on The Real Life Pod, Canada has a real shot in some snowboarding comps!
Baggedmilk:
I love the Olympics because I end up getting super invested in a sport that I didn't even know existed. What will it be this year, ya know? Four years ago, I got really into the biathlon since I think it's the weirdest sport, so I can't wait to see what kind of rabbit hole I fall into this time around. Moguls, snowboarding, and speed skating all rule, though.
MAILBAG IS BROUGHT TO YOU BY CORNERSTONE INSURANCE
For 90 years and four generations, Cornerstone Insurance has been a family and employee-owned business in Edmonton with all of the insurance products you need for your ever-evolving life. 
Citizens of the Nation can get a discount here.