Monday Musings: Schedule Maker's Nightmare
Photo credit:Kelvin Kuo-USA TODAY Sports
Expect the unexpected.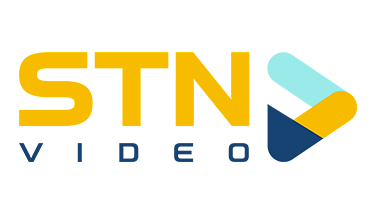 That could have been the NHL's 2021-2022 motto.
However, games involving American teams are still scheduled tonight, Tuesday and Thursday, before the planned three-day break on December 24th-26th. You can still get your hockey fix if you want to watch these games.
Monday:
Minnesota @ Dallas
Tuesday:
Washington @ Philadelphia
Tampa @ Vegas
Arizona @ Seattle
Thursday:
Philadelphia @ Pittsburgh
Washington @ NY Islanders
Dallas @ Chicago
Tampa @ Arizona
Los Angeles @ Vegas
The NHL is still trying to see if it can get some other games scheduled. Anaheim and LA were supposed to play Edmonton this week, while San Jose was scheduled to play Vancouver and Edmonton. Could Anaheim and San Jose play each other instead? Could the Ducks or the Sharks play the Kings? The schedule maker is looking to see if the league can get a few more games played before Christmas. Not a guarantee they will, but something they are exploring.
Steve Hatze-Petros oversees the NHL schedule. He and his team will have one daunting challenge trying to redo the schedule and make up games in 2022.
QUICK HITS…
Dec 18, 2021; Seattle, Washington, USA; Seattle Kraken defenseman Mark Giordano (5) pushes Edmonton Oilers left wing Warren Foegele (37) into Seattle Kraken goalkeeper Chris Driedger (60) during the third period at Climate Pledge Arena. The play was reviewed and ruled a goal. Mandatory Credit: Stephen Brashear-USA TODAY Sports
— The Oilers have outshot their opponents at 5×5 only 11 times this season, but they've done that in five or their last six games. Edmonton has actually improved its 5×5 play since December 7th, even though they lost the first four games before defeating Columbus and Seattle. They have outshot teams 167-130 (55.3%) at 5×5 in that span, which ranks seventh best in the NHL. They have started playing more in the offensive zone. In their first 23 games they were 24th in SF% at 47.4% getting outshot 616-556.
— However, goals matter more than shots on goal. In their first 23 games they were outscored 54-48 at 5×5, and in their last six, despite carrying the play for long stretches, they've been outscored 14-8. They still need to reduce their 5×5 goals against. The first step was reducing shots against. They averaged 24.2/game in their first 23 and that dropped down to 21.6 in their last six. It is progress, but the main area this team must improve is reducing its 5×5 goals against. It was 2.34 in the first 23 games and was 2.33 in their last six. They miss Mike Smith.
— Edmonton's depth forwards are finally starting to produce.
Through the first 26 games here was their production:
Zack Kassian: 4-5-9 in 22 games.
Warren Foegele: 2-6-8 in 26 GP.
Ryan McLeod: 3-0-3 in 18 GP.
Devin Shore: 1-1-2 in 11 GP.
Kyle Turris: 1-1-2 in 15 GP.
Colton Sceviour: 0-1-1 in 17 GP.
Derek Ryan: 1-0-1 in 23 GP.
Tyler Benson: 0-0-0 in 11 GP
Brendan Perlini: 0-0-0 in 13 GP.
They combined for 12 goals and 24 points (Kassian and Foegele had 17 of the points) in 26 games. Not good. But they've started to show a pulse in the last three games.
Foegele: 3-0-3 in three GP.
Kassian: 0-3-3 in three GP.
Sceviour: 2-0-2 in three GP.
Perlini: 1-1-2 in two GP.
Ryan: 1-0-1 in three GP.
Cooper Marody: 0-1-1 in one GP.
They have produced 7-5-12 in three games. A massive improvement.
— I've had some suggest this is due to Dave Tippett not being on the bench. I don't really buy that.
In the first seven games of the season Foegele had 2-2-4. Kassian had 3-2-5. Ryan and Turris each had a point. They had some guys going early, but then from games 8-26 the bottom six was drier than the Sahara desert.
Foegele got bumped up due to injuries, but when Perlini had 1-1-2 and seven in 10 minutes v. Columbus it wasn't more opportunity. He'd played 10+ minutes in two of his previous four games. He simply played better and like Sceviour, Foegele and the others, he regained some confidence. The Oilers will benefit greatly if their depth guys return after the Christmas break with the same new found confidence.
— Currently, the Oilers are scheduled to play the Calgary Flames on December 27th. Calgary was able to re-open its facility today for staff and players who have tested negative. Calgary might have the best of a bad situation. They've had almost their entire team get COVID, they didn't play any games shorthanded, and then they will resume play with a full roster. Yes, they won't have skated or practiced, but I see the benefits of their situation. Ideally, no players would get COVID, but that seems impossible based on how quickly the new variant spreads.
A recent study suggests vaccinated people who get COVID see a big increase in their immunity afterwards. 
So the Flames's odds of having another case would seem very low based on this article.
The best news is that vaccines are working. Players are getting COVID, but none have had any serious reactions. Many players and coaches have had little to no symptoms. And this is the same in general society. The goal was to have fewer hospitalizations and deaths and that is what is occurring. I'm COVID fatigued, but at least these numbers give me hope that a return to normal for the long-term is possible.
— The Oilers/Flames game on the 27th could be cancelled due to the Oilers having more positive tests.
Darnell Nurse and William Lagesson
were put in COVID protocol today, joining
Ryan McLeod
,
Ryan Nugent-Hopkins
,
Devin Shore
,
Jesse Puljujarvi
and
Duncan Keith
. They likely could have more players in the coming days. Unless the Oilers have many players who go three consecutive days with negative tests, it is difficult seeing them playing on the 27th. The Oilers officially closed their facility today. Remains to be seen when they will re-open.
— I don't see NHL players going to the Olympics either. I wonder how many non-NHLers will automatically want to go. Are they more willing to be quarantined in China for 3-5 weeks? I don't think so.
— The main reason sports are so awesome is how unpredictable they are. The Arizona Cardinals entered the weekend tied for the most wins in the NFL at 10-3. The Detroit Lions were 1-11-1. Many expected the Cardinals to win. Didn't happen. The Lions beat them 30-12. Amazing. If you picked the Lions you are a rockstar.
MONTH OF GIVING…
We had a record-breaking Friday. We raised $30,500 for Adopt-A-Teen. In one day. Unreal. Thank you everyone who donated.
Day 10: Dinner with Craig MacTavish and Craig Simpson at Ruth's Chris
You and four friends will dine with multiple Stanley Cup winners and current NHL analysts Craig MacTavish, Craig Simpson and me at Ruth's Chris Steakhouse.

It will be a four-course dinner with wine pairings and your choice of beverages in their private "Vault" room.

We will host this in the second half of 2022 and any and all hockey questions are allowed.
You can bid by listening to TSN 1260 today. You can text the show between 2-6 p.m. at 101260 and include your name and donation. Thanks in advance. All the proceeds will go towards the Christmas Bureau.
Recently by Jason Gregor: