Nation Thoughts: What should the Oilers do with Jesse Puljujarvi this summer?
Photo credit:Perry Nelson-USA TODAY Sports
@Jesse Puljujarvi has quickly become a fan favourite in Edmonton. Even when he didn't want to be here and played in Finland, fans wanted him desperately back in an Oilers jersey.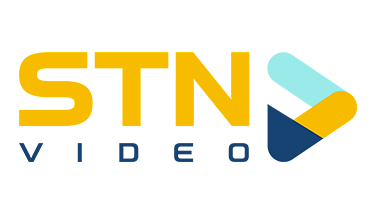 Ken Holland managed to pull it off and bring him back, signing him to a two-year contract at the start of the 2020-21 season. That deal is coming to an end this summer, with Puljujarv set to become a restricted free agent. 
He isn't the only Oiler who needs a new deal with @Kailer Yamamoto, @Ryan McLeod is set to be RFA's, and Evander Kane becomes a UFA. Signing McLeod shouldn't be an issue, but getting Puljujarvi, Yamamoto, and Kane under contract this summer is tricky.
Since Puljujarvi returned, he's played 116 games scoring 28 goals and 59 points. That's right around a point every two games, solid production. The analytics people love his game too. I am not an analytics guy, but I trust Zach Laing and NHL Sid when they tell me how good he's been this season. 
A mini-war surrounding Puljujarvi broke out this week. Some think he isn't productive enough and that Holland should prioritize the other free agents this summer. The other is vocal that Puljujarvi is more than just a goalscorer and brings more to the play.
For now, let's see the Nation's Thoughts.
There was plenty of love for the Bison King in the comment section. Keeping him here long-term seems to be the ideal outcome for most fans. An eight-year deal has been tossed around recently, but people wouldn't mind taking a couple of years off to make it a four to a six-year contract.
We are in too deep now to let Holland go. However, if the Oilers have another terrible playoff run, you never know.
Okay, let's not get silly, Bjorn. 
I think this one is the only thing to do. You've got to figure this one out, Holland.
All jokes aside, aren't players like Puljujarvi the ones you want? He battles hard, wins puck battles, and keeps tons of plays alive in the offensive zone. He's chipping in with points at a consistent rate while being productive with Connor McDavid. Haven't the Oilers been looking for someone to do that since they traded Pat Maroon?
I'll admit, I'd like to see more goals from him. Its expected goals are good, but the reality is they don't count unless they go in. However, it's positive that he's in those positions, and it can't be long now until he capitalizes.
He's a streaky player; there's no doubting it, but do the Oilers need more? The Oilers can almost afford for him to have these slumps with the way Connor McDavid and Leon Draisaitl produce. It's similar to Kailer Yamamoto. Another streaky player in the Oilers' top six. They contribute enough on the boxscore to be effective.
Puljujarvi is a young player in his fifth season in the NHL, but realistically it's more like his third. He's still growing into the league. The Oilers need to allow that to happen, which I believe Jay Woodcroft will.
This summer, the ultimate decision should be between Yamomoto or Puljujarvi; not if they should stay or which should go (they should both stay), but who do you bridge. The Oilers can't bridge both because otherwise, you're in a pick in two or three years.
I'd lean towards the Bison King. He brings a unique skill set to the table, which is extremely valuable. The idea of a six to eight deal intrigues me, especially if you get him on a contract like Oscar Klefbom.
Hopefully, our fearless leader Ken Holland can figure it out, and the Oilers can continue to trend in a positive direction.
Recent articles from Liam Horrobin