Ten Questions…
Photo credit:Perry Nelson-USA TODAY Sports
Training camps are underway across the NHL and we are 18 days from opening night of the 2021/2022 season. There are many questions that need answers.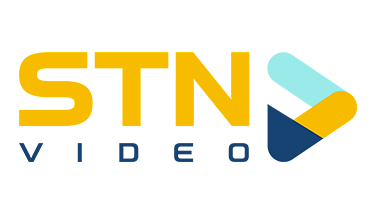 Let's look at 10 of them today.
1.  Which player will be the offensive breakout player in the NHL? Over the past five seasons, 26 different players finished in the top-10 in scoring at least once. Connor McDavid is the only player to be top-10 all five years. He's led the league three times and finished 2nd the other two seasons.
Leon Draisaitl, Patrick Kane, Brad Marchand, Nathan MacKinnon, Nikita Kucherov and Sidney Crosby were top-10 four times.
Auston Matthews and Mark Schiefele did it twice.
Mitch Marner (2021) and Mikko Rantanen in 2021, David Pastrnak, Jack Eichel and Artemi Panarin in 2020, Johnny Gaudreau, Steven Stamkos and Aleksander Barkov in 2019, Claude Giroux, Evgeni Malkin, Taylor Hall, Anze Kopitar, Phil Kessel and Blake Wheeler in 2018 and Nicklas Backstrom, Brent Burns and Vladimir Tarasenko in 2017 all did it once.
Which player cracks the top-10 for the first time in their career this season?
I'll go Jonathan Huberdeau. Who you got?
2. What about a breakout goal scorer? In the last five years, 33 players have finished in the top-10 at least once. It might surprise some, but McDavid has the most top-10 finishes with four.
Alex Ovechkin, Matthews, Draisaitl and MacKinnon have done it three times.
Alex Debrincat, Kyle Conner, Anders Lee, Patrik Laine, Cam Atkinson, Kucherov and Marchand did it twice.
Rantanen, Barkov, Tyler Toffoli and Kirill Kaprisov in 2021, Mika Zibanejad, Sebastian Aho, Eichel and Pastrnak in 2020, John Tavares, Brayden Point, P. Kane and Stamkos in 2019, William Karlsson, Eric Stall, Tyler Seguin, Hall and Malkin in 2018 and Max Pacioretty, Jeff Skinner, Crosby and Tarasenko in 2017.
Which player makes a top-10 appearance this season?
I'm picking Schiefele. Who you got?
3. The NHL announced they will enforce the existing crosschecking rule.
Do you think they actually do it? (And let's be clear this isn't a new rule change or anything. It is simply about enforcing the current rule.)
They will early this season, but I'm skeptical they will maintain the standard late in the year and into the playoffs. I hope they do, but past history doesn't give me much confidence this rule will be enforced in the postseason.
4. Will we see more powerplay opportunities ( PP OPP/game) per game this season? Last year was the lowest PP OPP/game in NHL history (dating back to 1964) with teams averaging 2.89 PP/game. In fact the past five seasons are the lowest in NHL history with 2.99 in 2017, 3.04 in 2018, 2.92 in 2019, 2.97 in 2020 and 2.89 in 2021.
I hear people complain how they don't want an endless parade to the penalty box, when I mention it would be nice if the NHL simply enforced the rule book. That response is so inane it makes my head hurt.
Here are the top-10 seasons with the highest PP chances/game.
2006: 5.85 (One team in a game averaged more PP OPP/game in 2006 than both teams combined in 2021. Ugh).
1988: 5.46
1993: 5.28
1996 and 1989: 5.04
1992: 5.02
2007 and 1994: 4.85
1998: 4.64
1986: 4.62
The highest in the past 10 seasons was 3.32 PP OPP/game in 2013. Believing today's players are that much more disciplined is akin to believing Ivermectin will protect you from COVID. It is time for the NHL to enforce the rules.
I do think PP OPP/game will increase this season, but not much. I guess they finish the season around 3.10/game. I hope I'm wrong.
What do you think the average will be?
5. Can Colorado continue its dominance in drawing penalties? The Avs have had the most PP OPP/game in each of the past four seasons. In fact, they have the four highest over the past four seasons: 3.70 (2021), 3.61 (2018), 3.49 (2019) and 3.44 (2020). Vancouver is the only team above 3.40 in that span with a 3.42 PP OPP/game in 2020.
The Avs play an up-tempo game, however they also are penalized a lot. In the past four seasons they sit 5th in times shorthanded/game at 3.20. Their games involve the most powerplays (both teams combined) in the NHL.
Here are the top-five  teams total penalties (PP and PK) since 2018.
Colorado: 6.75
Tampa Bay: 6.48
Nashville: 6.40
Vancouver: 6.29
Washington: 6.16
I wondered if Colorado and Tampa had so many calls, because maybe when leading the refs would give opposing team powerplays. That theory doesn't jive because Vegas and Toronto are 4th and 5th in total points the past four seasons, (ahead of 7th place Colorado) and neither Toronto games have the second fewest combined powerplays in the NHL.
It will require some more digging by me. But it is interesting to see how some teams, regardless of their win/loss record have more total infractions called.
That said, I think the Avs extend their streak to five years as once again they will lead the NHL in PP chances/game.
6. Which team will have the biggest improvement, in points%, this season?
The easy answer would be New Jersey after struggling to only 19 wins in 56 games. They've made some nice additions, but they are in a very deep Metro division.
I'm going with the Chicago Blackhawks. They added Marc-Andre Fleury, Seth Jones, Jake McCabe and Tyler Johnson. Jonathan Toews returns after missing all of last season, while Kirby Dach is healthy. He only played 19 games. Those are six solid players, and I see Chicago competing for a playoff spot?
Which team do you like to take a step this season?
7. On the other side, which team do you see falling?
Regular season Montreal wasn't that good going 24-21-11. Part of that was due to COVID and a condensed schedule afterwards, and injuries. But Shea Weber won't play this season. Carey Price is recovering from off-season surgery and newly acquired Mike Hoffman is banged up.
All that being said, I'll take the Pittsburgh Penguins to have the biggest drop. They had the 4th most regulation wins in the league and finished 5th in points. Evgeni Malkin will miss at least two months, Sidney Crosby will miss the first week, maybe more, and I feel battling the Islanders, Rangers, Flyers, Capitals and Hurricanes will lead to sliding down the standings.
Which team do you see regressing?
8. Who will have a breakout offensive season? I'm talking about players who have a significant increase in points. Not a 90-point player scoring 100 points, but someone improving by 25 or more points.
I still don't understand why so many organizations are horny to rush 18 and 19 year olds to the NHL. Confidence is such an integral part of the game, and do they really need to play teenagers who aren't ready to contribute? There are very few teenagers who can produce in the NHL. Kaapo Kakko was the 2nd overall pick in 2020. Kakko scored 23 and 17 points the past two seasons. Could the Rangers have not found another player to produce those points? They aren't the only organization to do this, but after two tough seasons, I expect Kakko to have a breakout year. And it isn't because he gained valuable experience while struggling through his first two seasons. Jesse Puljujarvi needed to return to Finland to regain his confidence and it paid off last year. Kakko won't do that, but the Rangers have lots of offensive players around him and Kakko is my pick to break out.
Who you got?
9. How many players will score 100 points this season?
Not many active players have had a 100-points season. Nicklas Backstrom, Crosby, Claude Giroux, Evgeni Malkin, Alex Ovechkin, Eric Staal and Joe Thornton did, but it has been over a decade since Thornton, Ovie, Backstrom and Staal did it. Malkin will miss two months this season, Crosby is banged up to start the year and he's done it once in the past seven seasons, while Giroux scored a total of 96 points the past two seasons combined. I don't see any of them doing it this year.
So that leaves Draisaitl, Kane, Kucherov, Marchand and McDavid as players with a realistic chance to reach 100 points again. I say all have a good chance if they play most of the games.
Up until the pandemic shortened the past two seasons, offence from the top players in the NHL was on the rise.
In 2019 six players scored 100 points. Three did it in 2018, but only one player reached 100 points in 2017, 2016, 2014, 2012 and 2011. None in 2015 or lockout shortened 2013. The top players are scoring more again and I expect that trend to continue.
In 2006 and 2007 the NHL had seven 100-point players. You have to go back to 1996 when the league had 12. The NHL record was 20 in 1993. The most in the 1980s was 16 in 1985. and the 80s never had more than 13 in any other year.
With more effective powerplays in today's game and the NHL claiming they will enforce crosschecking I say we see eight 100-point players for the first time since 1996.
How many you got?
10. Which four teams finish first in their division?
Excluding last season, because teams only played within their division, here is the last time NHL teams finished first in their division, regardless if it was four or six division league.
Washington: 2020              Boston: 2020                  ST. Louis: 2020                     Vegas: 2020
NYR: 2015                          Tampa: 2019                   Nashville: 2019                     Calgary: 2019
Pittsburgh: 2014                Montreal: 2017               Chicago: 2017                      Anaheim: 2017
Philadelphia: 2011             Florida: 2016                   Dallas: 2016                         Vancouver: 2013
New Jersey: 2010               Detroit: 2011                  Colorado: 2014                    San Jose: 2011
Carolina: 2006                   Buffalo: 2010                   Arizona: 2012                      Los Angeles: 1991
NYI: 1988                          Ottawa: 2006                   Minnesota: 2008                 Edmonton: 1987
Columbus: Never              Toronto: 2000                  Winnipeg/ATL: 2007           Seattle: NA
Edmonton has the longest active division-winning drought. They haven't led their division since 1987. The Islanders are next at 1988, followed by LA (1991) and Toronto (2000).
Columbus entered the league in 2001 and they've yet to win a regular-season division title.
I'm going with Florida to win the Atlantic. I have Colorado in the Central (easiest pick). I'll take the Islanders (hardest pick) in the tough Metropolitan division. And Edmonton ends their drought and surprises Vegas to win the Pacific.
Who you got?
Recently by Jason Gregor: