Off the Top of My Head
Photo credit:Dan Hamilton-USA TODAY Sports
Like deciding between a really hideous haircut or getting a neck tattoo while out on a bender, neither one is really a great choice. That's much the same way I look at the decision Edmonton Oilers' GM Ken Holland is facing about who stays and who goes now that the NHL's window for contract buy-outs is open.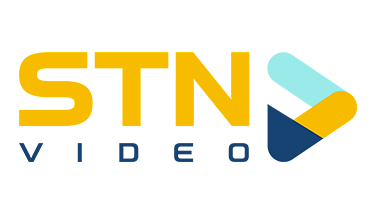 "Very possible a buyout will be part of the process. Not 100 per cent sure, but very possible," Holland told reporters in his season-ending media availability. It's not stop-the-presses stuff, but the two most obvious candidates are James Neal and Mikko Koskinen. Jason Gregor was talking about it on
his show
Friday, while over at The Cult of Hockey, Bruce McCurdy offered
his take
. Gregor sees Koskinen as the better move, while McCurdy wants Neal gone.
Koskinen
and
Neal
both have bad contracts, but I'm with Gregor that buying out Koskinen makes more sense, assuming Holland intends to pull the trigger on one or the other. Holland will save less ($3 million) by buying out Koskinen than he will with Neal ($3.8 million), but he'll have dead cap space with Koskinen for one year rather than two years with Neal.
Neither one is worth the dough they're making, but I'd rather keep Neal in the bottom six with some power play time and hope he can produce a little – say 12-15 goals – than have
Koskinen
taking up space in the blue paint behind Mike Smith. We know that health issues, a bout with COVID, derailed Neal last season. I held out hope after a brief surge during the stretch drive that Neal might be a factor in the playoffs. No cigar.
However slim the chances are that
Neal
can bounce back and at least contribute a little – Holland can always buy out the final year of his contract next summer – I like that scenario better than being faced with playing Koskinen 25-30 games next season. If there's an issue more pressing than getting some scoring firmed up on the wings, it's sorting out the blue paint.
I'm guessing Holland doesn't want to be faced with replacing both Smith and Koskinen after next season. Better to get somebody in behind Smith for the coming season – from within the organization or by way of trade/free agency. Have a look-see. Maybe somebody proves to be more than a stop-gap guy. If it doesn't work out that way, Holland is no worse off. Nothing ventured, nothing gained.
WHAT ABOUT VLAD?
Apr 28, 2021; Saint Paul, Minnesota, USA; St. Louis Blues right wing Vladimir Tarasenko (91) looks on against the Minnesota Wild in the first period at Xcel Energy Center. Mandatory Credit: David Berding-USA TODAY Sports
A lot of general managers would have jumped at the chance to acquire Vladimir Tarasenko just three years ago, but that was then and this is now. If I'm Holland, I'd be awfully leery of putting in a bid for the talented St. Louis Blues' winger after what we've seen the last two seasons.
Tarasenko, 29, is being shopped by St. Louis GM Doug Armstrong because he doesn't have much choice – Tarasenko has asked to be traded. After undergoing three shoulder surgeries since 2018, he's asked out because he's unhappy with the way team doctors handled the surgeries.
Tarasenko
has played just 34 games the past two seasons and he has a $7.5 million AAV on a contract that pays $9.5 million next season and $5.5 million in the last year.
Between 2014-15 and 2018-19, Tarasenko was one of the league's elite goal scorers with 37, 40, 39, 33 and 33 goals in that span. A guy who most people could agree would look pretty good playing alongside Connor McDavid. The last two seasons? Not so much. So, is Tarasenko healthy or is he damaged goods? I don't know the answer, but Holland or anybody else looking at him better find out.
If Armstrong can't find a way to move him before protected lists for the expansion drafts are due July 17, he's faced with having to protect a player who wants out or risk losing him for nothing. That helps Holland or any other GM considering a deal. If Tarasenko is healthy and ready to roll, what's the ask? If that shoulder isn't 100 per cent, expecting a shooter like Tarasenko to be effective is like expecting a thoroughbred to run with a bad hoof. Risky business, the way I see it.
THE HAMMER
Apr 23, 2021; Chicago, Illinois, USA; Chicago Blackhawks defenseman Duncan Keith (2) looks to pass the puck against the Nashville Predators during the first period at United Center. Mandatory Credit: Kamil Krzaczynski-USA TODAY Sports
Word over the last couple days is that Holland is now playing hardball in talks with the Chicago Blackhawks about @Duncan Keith and that's the way it should be. According to
Frank Seravalli
, the Blackhawks are dead-set against retaining any of the salary left on Keith's two-year contract and that's prompted Holland to modify his offer in what's basically a take-it-or-leave-it scenario.
If Chicago GM Stan Bowman won't move on retaining money, there's no way Keith is worth a prospect like Caleb Jones, Ryan McLeod or a more established player like Ethan Bear plus another asset. As is the case with Tarasenko, Bowman has a player who wants out and has to be dealt or protected before lists are submitted for the expansion draft.
Given that reality, and that the Blackhawks believe acquiring Caleb Jones will aid in landing brother Seth Jones, Holland has the hammer. If he's set on Keith, he has to use it.
WHILE I'M AT IT
UFA
Linus Ullmark
has come up as somebody who might be of interest to Holland to address his goaltending, but I'm not convinced he's a significant upgrade on Koskinen. Ullmark, who'll turn 28 on July 31, has a career 2.78 GAA and a .912 save-percentage with Buffalo and is coming off a contract that paid $2.6 million. That's better than Koskinen's 2.97 and .907, but not by much. Worth a look? Maybe . . . so, Patrick Kane of the Blackhawks won an ESPY Award as the NHL's best player last night in a fan vote. Sure.
Previously by Robin Brownlee
Recent articles from Robin Brownlee